When first announced, the Transformers MP-44 Optimus Prime Masterpiece 3.0 was quoted at an already eye-popping price of 50,0000 JPY, roughly $440 USD, at the time. Recently, Takara Tomy presented the MP-44 Optimus Prime at Tokyo Toy Show 2019 with a higher price of 54,000 JPY. Which puts this figure at even more than meets the price of just about $500 USD!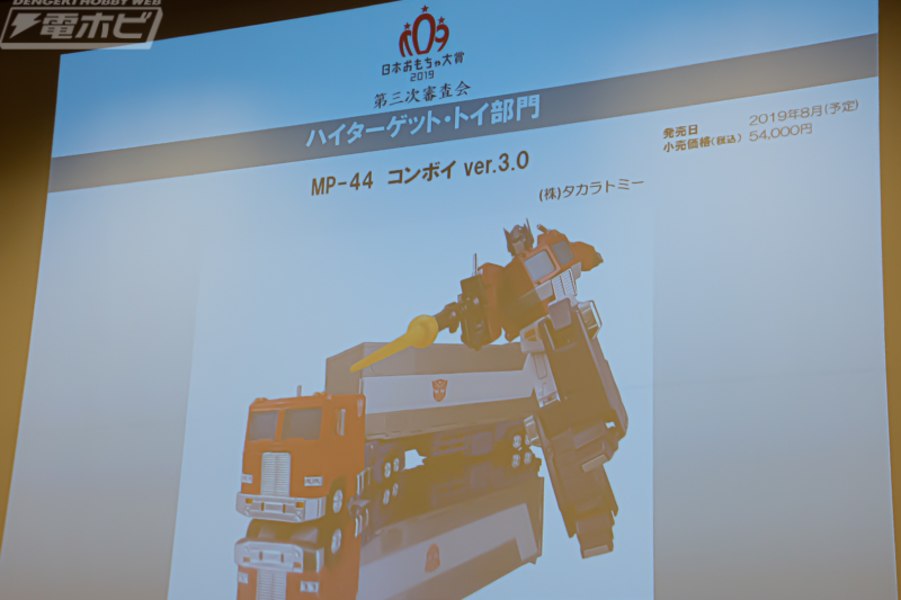 Is it just me, or are you starting to feel like this is Star Trek with Scotty screaming: "Can'nae take any more, Captain!", when our wallets are going where no retail prices on Transformers have gone before?
(Editor's note: The pictured price of ¥54,000 is the previously reported suggested retail price of ¥50,000 with the country's 8% sales tax already included, a very common practice in product advertising in Japan. Most typical sales situations to destinations outside Japan don't pay Japanese sales tax. This, however, does not change that MP-44 is still crazy expensive!)
Please share how you feel about this by voting in our poll asking if will you be getting the MP-44 Optimus Prime Masterpiece set NOW!