Click any photo to view larger sizes!
Special thanks to Hasbro for providing us with the Kreon Class of `85 set to review! This year's SDCC exclusive Kre-O set is of course the natural followup to last year's Class of `84.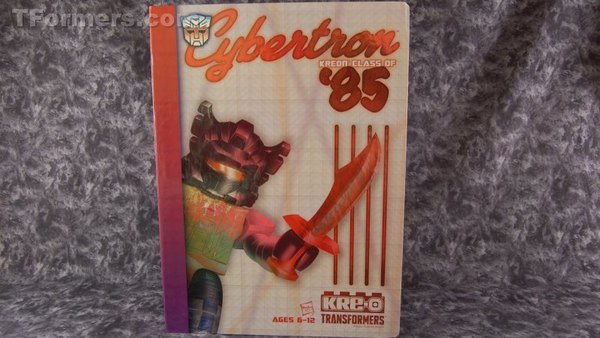 First off, let's take a look at the packaging, because it's too nice to ignore.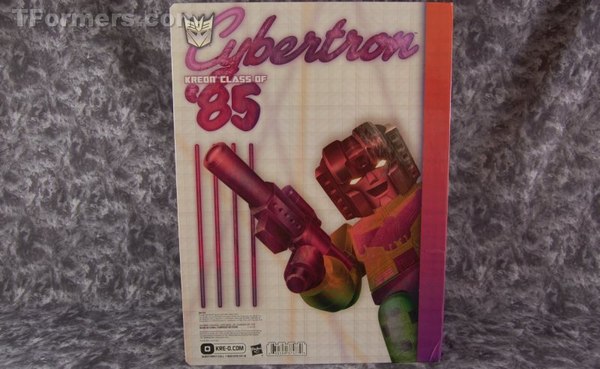 The box is designed to look like a yearbook. A very shiny yearbook. Naturally in the interest of fairness we've got an Autobot on the front, and a Decepticon on the back.
The spine does a nice job of evoking both a yearbook and the 1980s Transformers packaging grid. But it's the top, which has been stamped by the school library, that really sells it. I love that.
So let's take a look at the interior! Again, nicely designed and laid out. And a pretty solid roster!
On side 1, we've got Alpha Trion, Astrotrain, Beachcomber, Blaster, Blitzwing, Bombshell, Cosmos, Devastator, Dirge, Grapple, Grimlock, Hoist, Inferno, Jetfire, Kickback, and Omega Supreme. Cute with the Alpha and Omega, there.

On side 2, we have Powerglide, Ramjet, Red Alert, Seaspray, Skids, Slog formerly Sludge, Slug formerly Slag, Smokescreen, Snarl, Strafe Formerly Swoop, Thrust, Topspin, Tracks, and Warpath.
And then we have accessories! Most of the figures have their own personal weapons, hidden by the overlay. And beyond which, there are the Artifacts. First you've got some extra torsos: a varsity jacket, and a very `80s denim jacket. The rest are nicely eclectic. There's the mad doctor hair, which I'm thinking used to be brown. Some are very much of 1985, like the can of Volt Cola. Others are more specific references, like the "Jetfire Be Good" gold record, the gray Sports Almanac, and other futuristic throwbacks. And then there's that Goonie looking treasure map...
Kreon Articulation is standardized, with ball-joints at the shoulders and hips, and swivels at the wrists, neck and waist. For figures this size and complexity, it's more than enough, and more versatile than the leading brand. You may have to take the helmet off to adjust the head, though.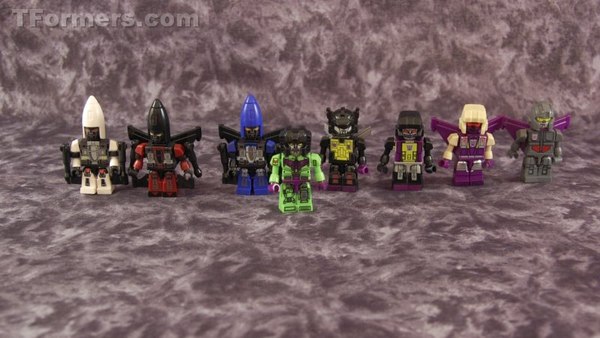 All the figures have super-intricate details tampographed onto their heads, torsos, legs and, where appropriate, shoulders. Deco-wise, there are only three things in the whole set that I think of as misfires.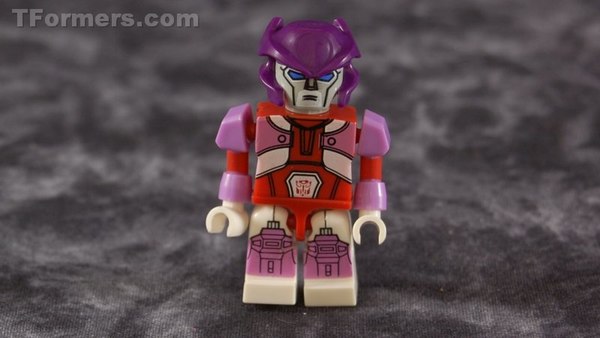 Alpha Trion has his trademark facial hair, but it fades into his face under normal light.
Jetfire has a black helmet and I have no idea why.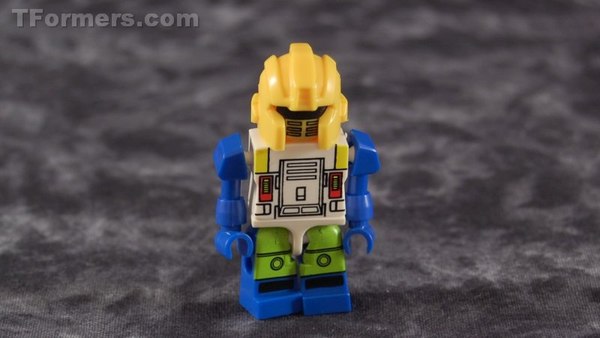 And Seaspray's blue legs don't take kindly to yellow paint, resulting in some very `80s lime green leggings.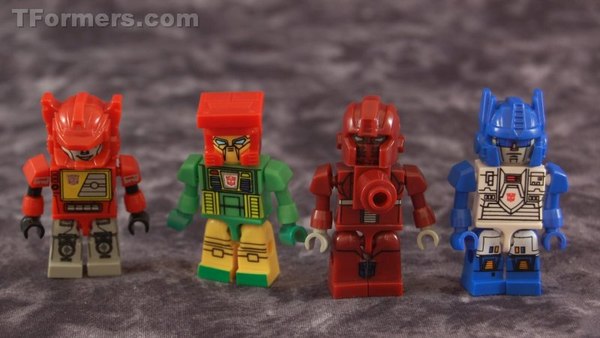 There's also the standard Kre-O issue of a small pool of helmets that don't always fit the character they're on, but that's an ongoing Kreo thing that you've either made peace with by now or not.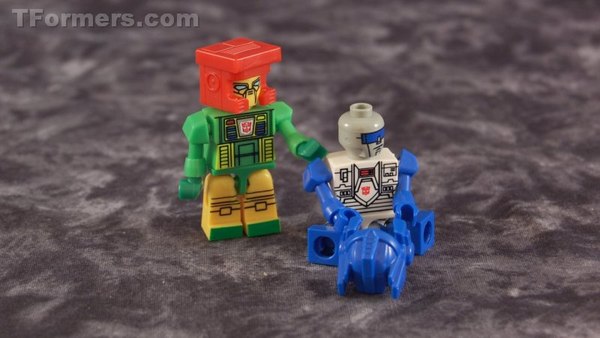 The boxset's not a comprehensive set of the toys for that year, because 1985 was a busy year. Three - Shockwave, Perceptor, and Shrapnel - were released as part of the Class of `84 set. Whirl, Roadbuster and the Deluxe Insecticons aren't here, and of course Devastator is standing in for all of the Constructicons. But the weirdest absence is Twin Twist, since fellow Jumpstarter Topspin is in the set.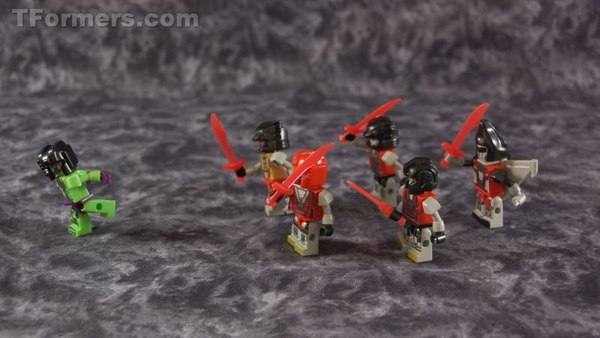 This set is great, and fun, and comes in incredibly attractive and resealable packaging where nearly everything locks back down. And in terms of value for your money, the Kreon Class of `85 is the best SDCC exclusive, working out to $2 a figure. They're not the transforming Micro Changers, so what you see is what you get - but you get quite a lot. Here's hoping Hasbro continues on with these and gives us the Class of `86 next year!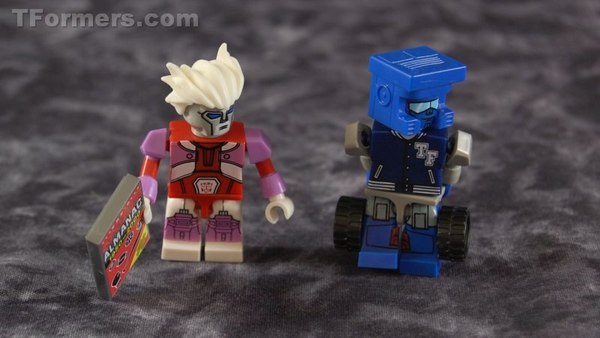 | | |
| --- | --- |
| Reviewer | RAC |
| Date | July 7th 2015 |
| Score | (9 out of 10) |
| Reads | 7038 |
Back to Reviews Index