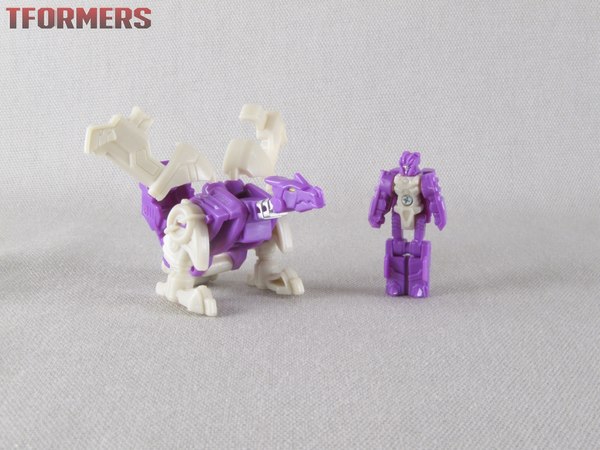 Click on any photo to go directly to the Gallery!
Based on G1 Squeezeplay, Crashbash is where the first wave of Titan Masters gets really good. How good?
and
a dragon. And now that I have your attention...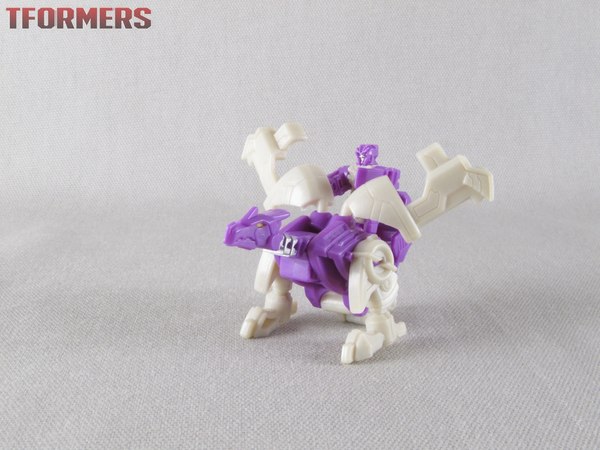 ...dragon or war turkey? Eh, potato, potahto. It's a winged, two-legged critter that Crashbash stands on the back of and rides into battle, that's what's important. I can't remember any other Transformer having such a thing, at least not in recent memory. It's great. The legs are ball-jointed, and it has no trouble balancing. The wings are ball-jointed as well, though that's mainly for transformation. It does help with posing a bit though.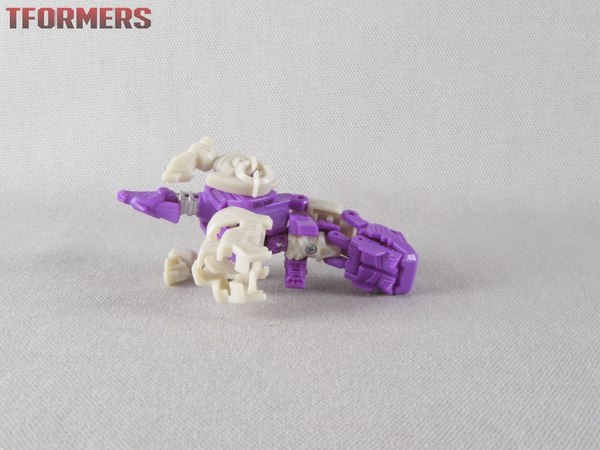 And then there's the integrated mode, where Crashbash becomes part of his vehicle. The turkey more or less stands on its head, and the wings close around the repositioned Crashbash. Make sure you have his arms pointed outwards!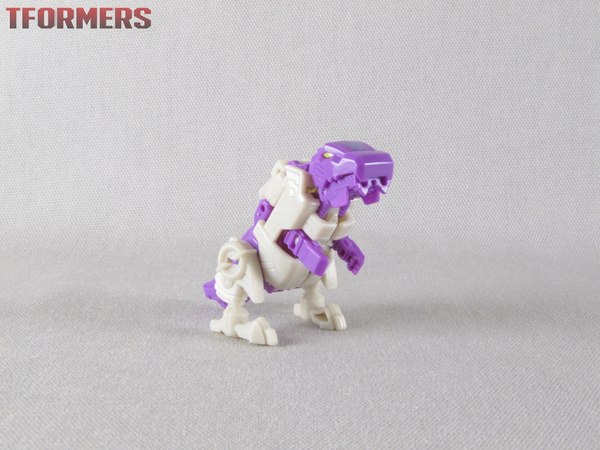 Look. At.
This.
Besides the fact that it's a robot dinosaur and everyone loves those, it has the best integration of the Titan Master figure yet. Instead of just becoming a generic engine block, it becomes the jaw and arms for the T-Rex mode. And a classically-shaped upright T-Rex it is at that, no pesky scientific accuracy messing things up. I love this. This is fantastic.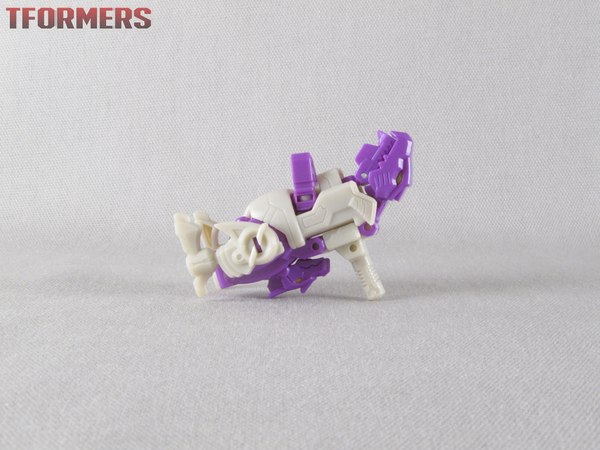 The weapon mode is the least impressive of Crashbash's forms, with the T-Rex laying back and folding up its tail, with the legs tabbing into the sides. It's a... Dinobutt Gun? It's the least believable of the weapons so far.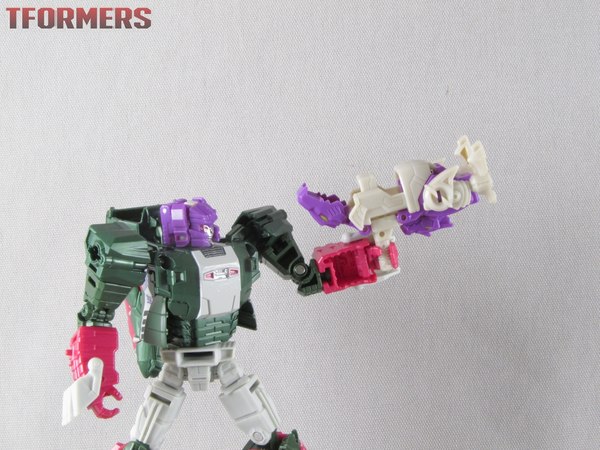 But on the other hand, it also suffers the least yet for having the Titan Master disengaged for weapon mode.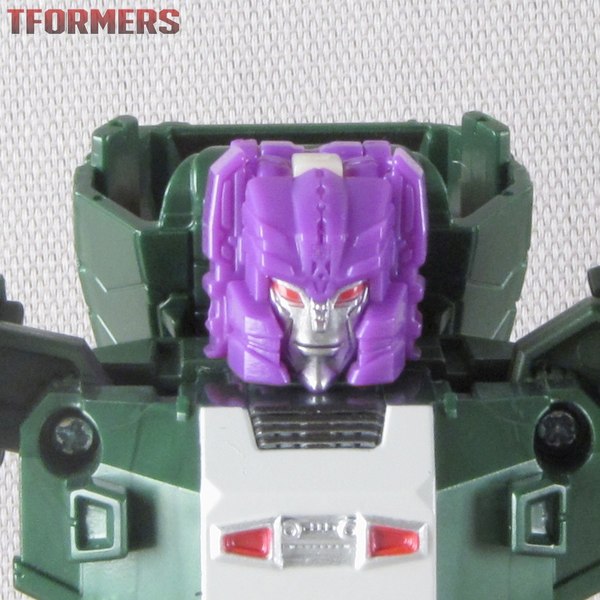 Look at that smirk. He KNOWS he's good at everything.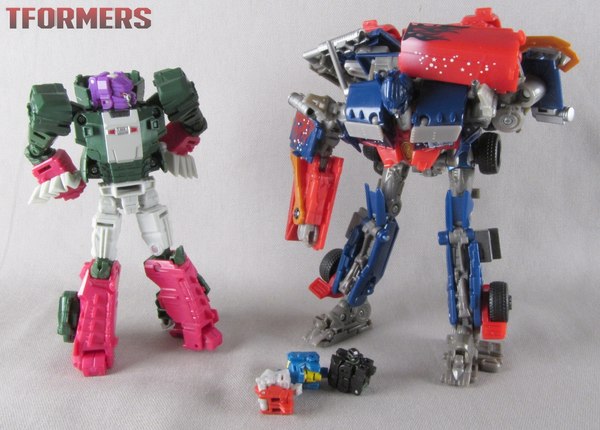 So yeah, if you're only getting one of these, get Crashbash. He's the best looking in most modes, and the most inventive. If you're wanting a full Generations update of Squeezeplay this may be a letdown, but this is one of those times where I'm pleased not to have any connection to the G1 character. This way, I'm not down a crab monster, I'm up a little dinosaur who turns into a dragon rider and a cool face.
| | |
| --- | --- |
| Reviewer | RAC |
| Date | July 8th 2016 |
| Score | (9 out of 10) |
| Reads | 4834 |
Back to Reviews Index