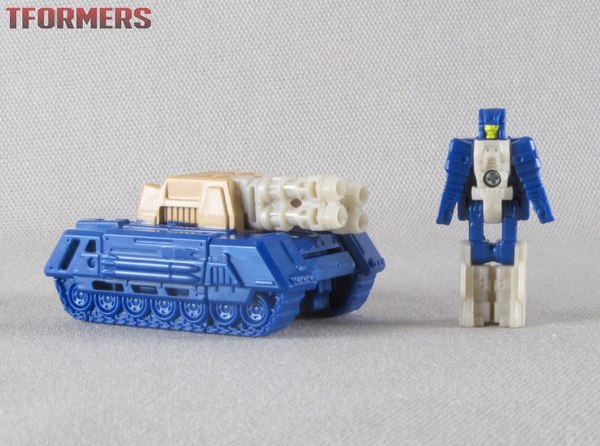 Click on any image to go to the gallery!
Terri-Bull, once known as Horri-Bull, is... pretty good! Some names really shouldn't be lived up to.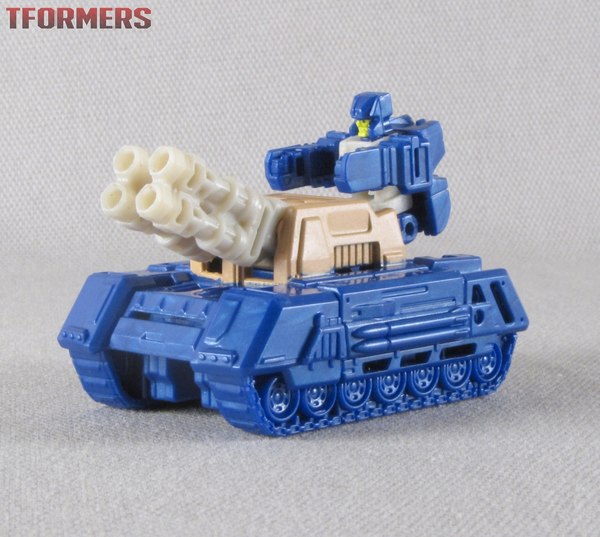 So Terri-Bull's vehicle isn't a bull. Nor is it a bulldozer. No, it's a tank. It's actually a really nice little tank, too. There's a lot of detail in it, and the quad cannons are adjustable in pairs. No wheels and obviously no moving treads at the five-buck scale, but I wasn't expecting any.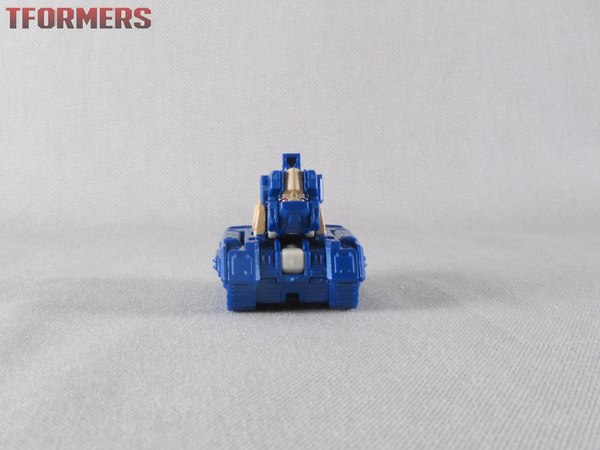 The view from the back is a bit odd, but that's Titan Masters for you.
Transformation is, as always, quick and simple. The alternate mode is a jet that looks like nothing so much as a Core Fighter from Mobile Suit Gundam. With the turret now on the underside, it's ideal for strafing and bombing runs. Terri-Bull sort of lays down into the jet to form tailfins. It looks like he's participating in some kind of high speed reverse jet luge. It's kind of the midpoint between Siren and Nightbeat's rather blah engine block configuration, and Crashbash's dino jaw and arm genius.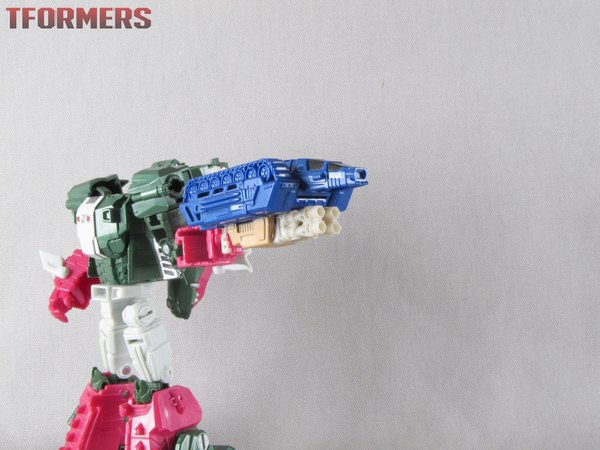 The weapon mode is a midpoint between jet and tank. You fold up the wings and fold down the peg. It's okay but bulky, as with Nightbeat's drill; the jet nose doesn't look particularly gun barrel-y from most angles, but it doesn't suffer much for removing Terri-Bull.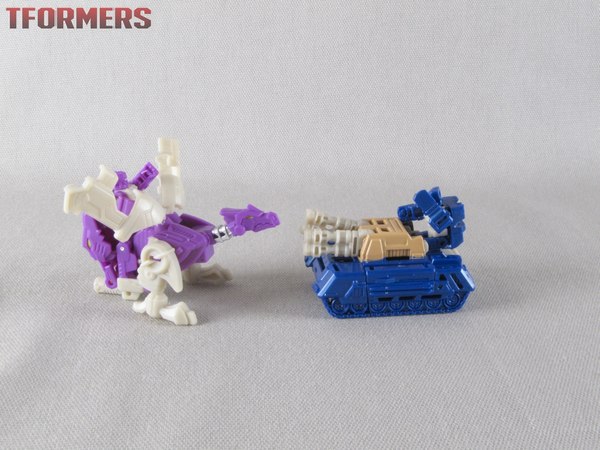 The Decepticons take this wave easily. Terri-Bull is second-best of the wave behind Crashbash overall. There's something about a riding tank that manages to be cute while simultaneously defeating the protection a tank is supposed to provide. I do like that Reverse Luge Core Fighter, though. As with the other three, Weapon Mode remains the weakest but a valuable and welcome way to increase playability.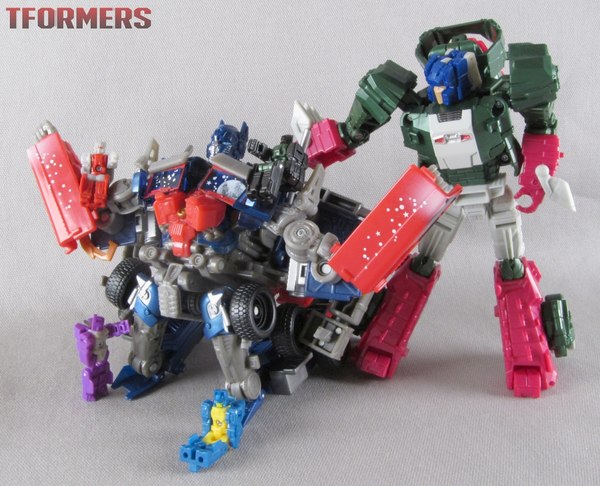 Overall the Titan Master price point is great, and I hope it succeeds. They're fun little toys for five bucks, and even the worst thing in the wave, Nightbeat, is entirely playable. There's plenty of ways for them to interact with larger toys, and yet still mostly enough going on to tide you over if they're the first thing you find. That said, I'm really happy I found Skullsmasher in time for these videos. He was of great use - and the anticipation of using the other Titan Masters on him was killing me. After a year of teases and the slow trickle of information, Titans Return is well and truly underway!
| | |
| --- | --- |
| Reviewer | RAC |
| Date | July 9th 2016 |
| Score | (8 out of 10) |
| Reads | 5061 |
Back to Reviews Index