Click any photo to go directly to the Gallery!
It's not too surprising that they reused the two best vehicles from Titan Masters Wave 1 so soon. But while Wave 2's use of the Terri-Bull Tank remained a Decepticon, Crashbash's War Turkey has swapped sides to become Clobber's noble steed.
The riding dragon's unchanged except for colors. Clobber's vehicle uses Dinobot colors, mostly, subbing gunmetal for black as is increasingly common. The golden yellow plastic isn't metallic in any way, but it also lacks that cheapness that metallic gold plastics can sometimes have. Nor is it as translucent as many of Hasbro's usual yellow plastics. Good stuff! The color layout isn't very Dinobot-like, but all the typical colors are there, right down to the silver face on the chicken.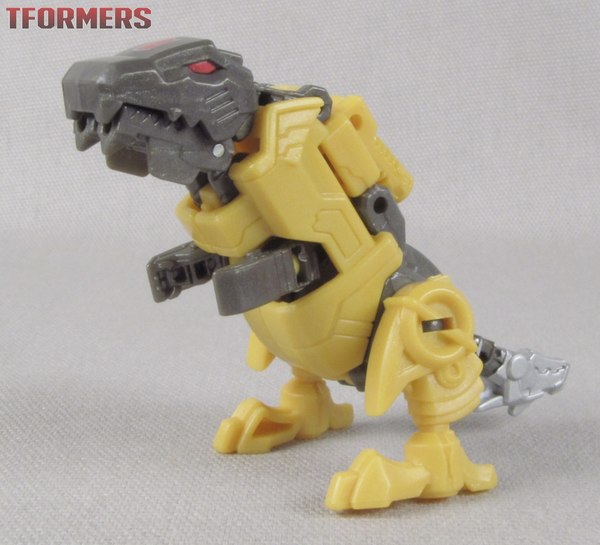 The transformation is still innovative, satisfying, and... difficult to do on film. Clobber's integrated dino mode skews maybe even less Dinobotish. The colors are there, but not in places that quite evoke the originals, with Gunmetal being the dominant color.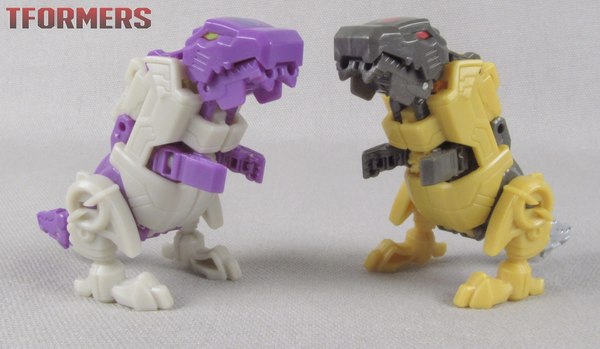 With the exception of the tail, the color layout just swaps gunmetal for Crashbash's purple, and goldenrod yellow for gray. But it's still nifty and adorable all around.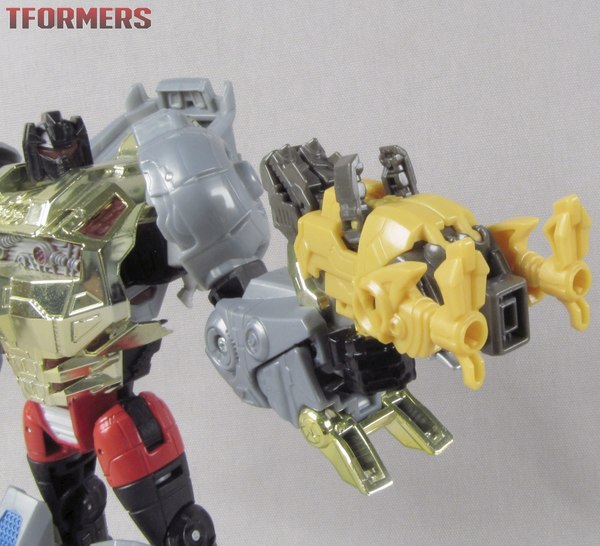 The gun is still a T-Rex laying on its back. The handle is a bit thicker than it probably should be, and keeps popping off and staying in the hand of the larger figure. I had to plug something else in from the bottom to push it back up at one point.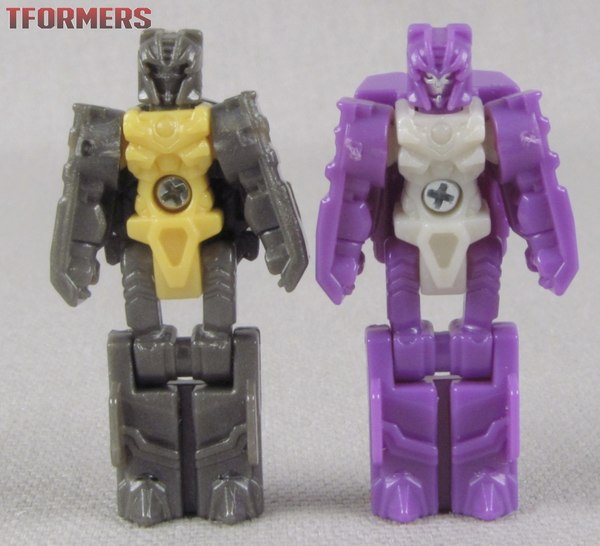 He shares a body with Crashbash, so don't expect him to resemble anyone else in this basic color scheme.
So why do I keep bringing up Dinobots? Because Clobber...
He Grimlock. No getting around that. It's a good headsculpt that is slightly brought down by the fact that the gunmetal plastic does not match the gunmetal paint on the faceplate. That's really unfortunate, and very obvious whenever he looks anywhere but straight ahead. Black would've served better.
And that color mismatch forces me to recommend Crashbash over Clobber for members of the Only One Of Each Mold Club. In every other respect they're about equally great toys, but Crashbash's head was the best-looking in Wave 1. If you've got some Headmaster Grimlock custom ideas, it's worth it - but you might consider adding some gunmetal paint to the arms and legs in the hopes of a better match.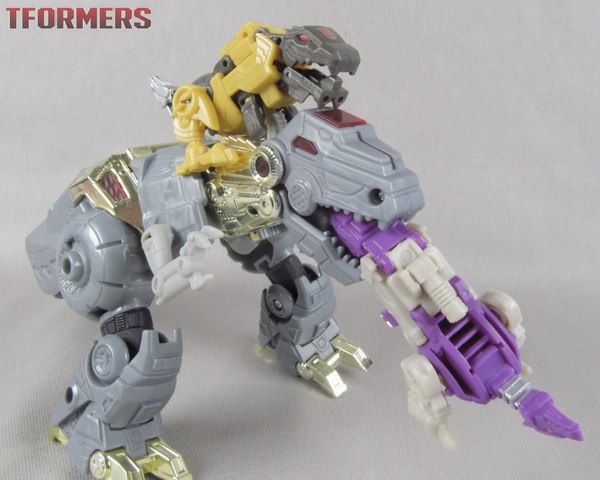 | | |
| --- | --- |
| Reviewer | RAC |
| Date | August 2nd 2016 |
| Score | (8 out of 10) |
| Reads | 5665 |
Back to Reviews Index