Click on any photo to go to the Gallery!
Let's start small. In the 1986 comic "The Smelting Pool!", we got introduced to Scrounge, Blaster's friend as well as excitable and slightly burdensome Autobot spy. In the course of his spying he discovered some very important data - that the Ark crew had survived four million years ago - but was captured by Shrapnel and sentenced to death via Smelting Pool by the petty Decepticon tyrant Straxus.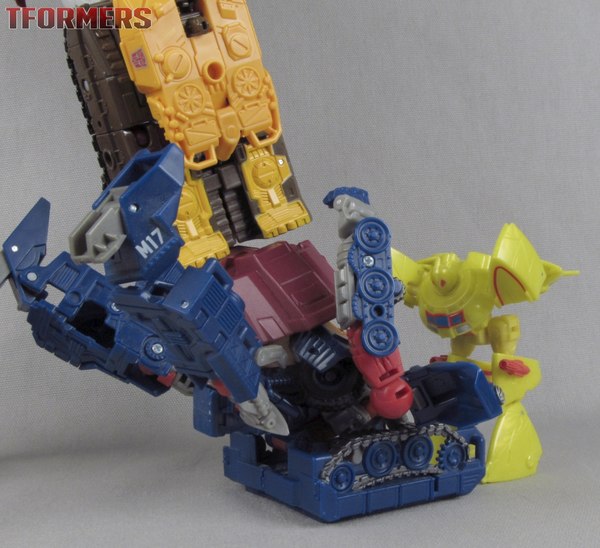 Maybe he'll fare slightly better as a Technobot.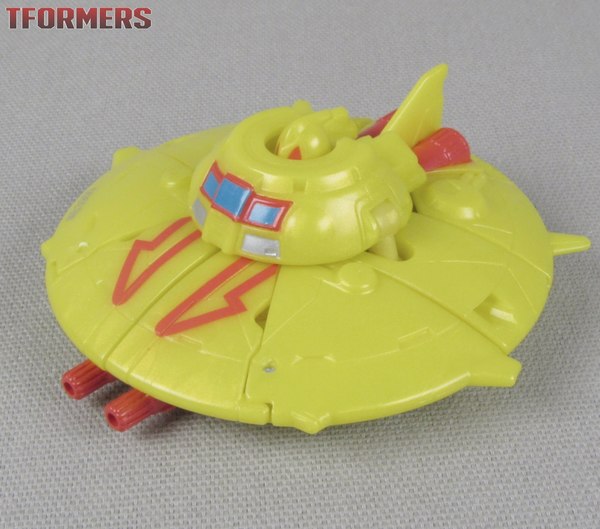 Scrounge is a very minor remold of 2013's Legends-class Cosmos. Scrounge's G1 alt-mode was a wheel, so a flying saucer is a pretty good approximation shapewise. His bright yellow deco is fairly accurate, though he's maybe a bit more lemony than the comic. If we were going for comic accuracy to his wheel mode you'd want the center gray - but then the robot would be inaccurate. He's got some red, blue, and silver- but somehow this doesn't break up or diminish his overwhelming yellowness at all. And he's FINALLY got some guns, the poor guy.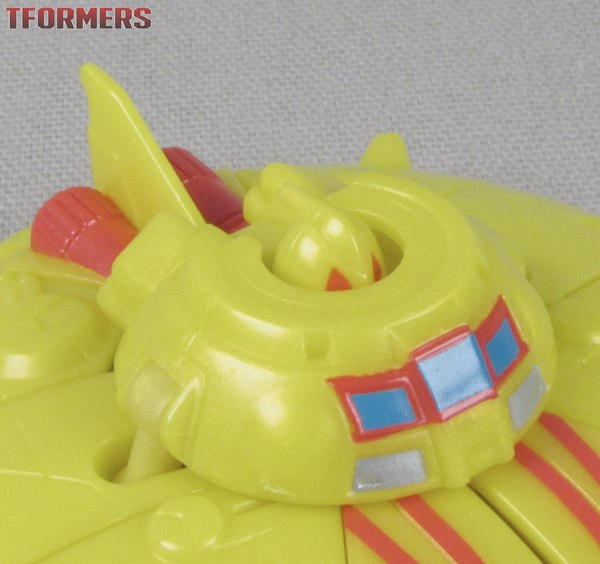 The transformation is unchanged from Cosmos with one exception: his rounded head is a lot more difficult to pull up and out. I'm a little afraid of breaking that Rocketeer fin off of his head.
Scrounge is kind of like a male Power Rangers action figure: he looks pretty bulked up compared to his original self, who was intentionally frail-looking. His head is more detailed, and again just more heroic and capable looking than the original. It's also small, which gives him a certain air of power and chunkiness. Top that off with knee guns and here's a Scrounge that's not getting smelted without a fight.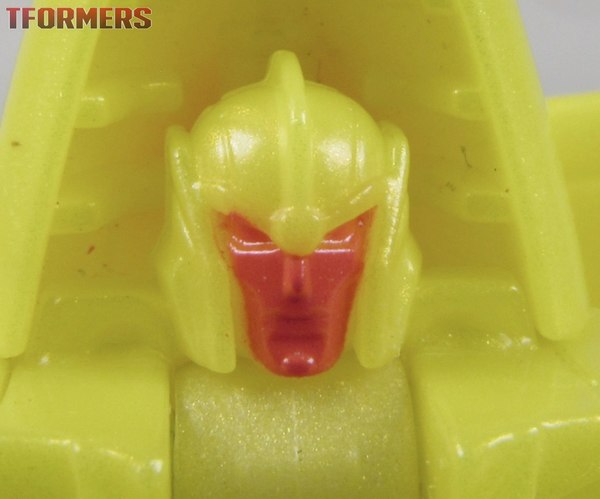 And he has a Mini-Con partner, making this a 7-member set! Cybaxx - hey, new character! - is... well, he's new. We know absolutely nothing about him but the name. Let's say he's Scrounge's understudy as a spy, or something. The Autobots do love them some bright yellow spies. Maybe Transformers perceive colors differently.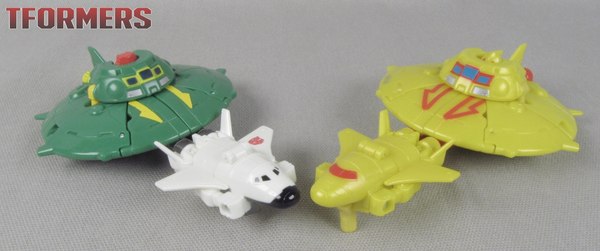 In vehicle modes, Scrounge and Cybaxx combine to become a... shuttle with a UFO booster? A UFO with an angler fish-style space shuttle lure? Either way, I like combining toys, so it's a nice bonus.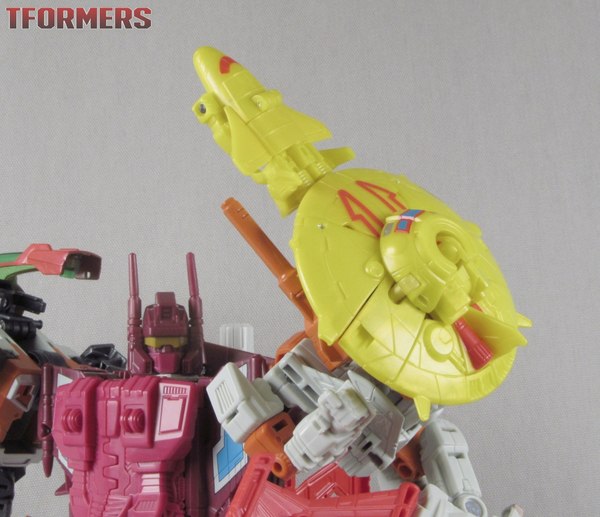 By virtue of a 5mm hole in the bottom of the torso, Scrounge goes from having a special arm to making Computron's arm more special. Due to the hinge that attaches Scrounge's lower body having to clear Strafe's nose, the shield has to point straight up, which looks sort of odd. But it's a nice addition to Computron, and is plenty secure on Strafe's new peg.
Interestingly, this is a very subtle expansion of an existing space on Cosmos, and he won't fit.
When Computron was first rumored, we were all curious as to what the reuse of the Powerglide mold would end up being since that's the usual partner for the Silverbolt mold. But this? This was unexpected, and better. This is a relatively obscure character for Hasbro to be making, someone that only those who read the Marvel comics or have spent quality time with the TFWiki would be expected to know. On top of being a fun mold and a nice add-on for Computron, this is a very nice, very specialized nostalgia piece that also complements one of my favorite figures from the 2010 Generations line, Darkmount AKA Straxus. I'm really happy to have this.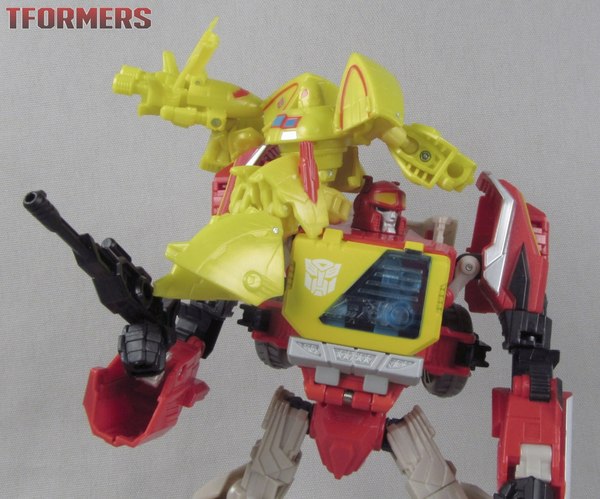 | | |
| --- | --- |
| Reviewer | RAC |
| Date | August 11th 2016 |
| Score | (9 out of 10) |
| Reads | 5886 |
Back to Reviews Index