Click on any photo to go to the Gallery!
Now we're into the heavy remolds. Based on TakaraTomy's Groove, Afterbreaker may well be easier to get right now than the figure he's remolded from!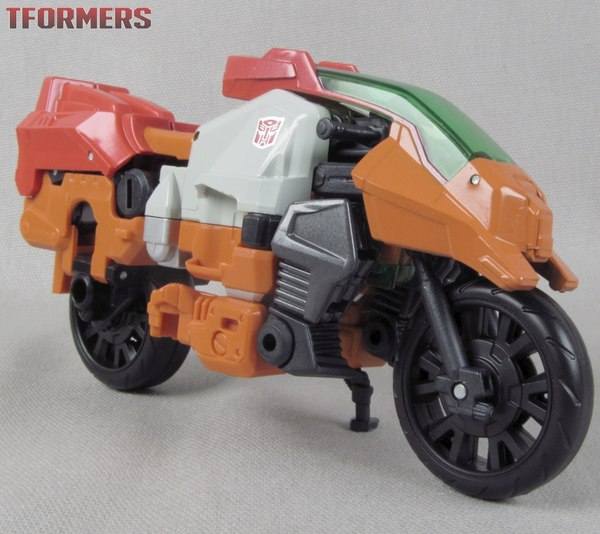 Formerly known as Afterburner, Afterbreaker - which is nowhere near as fun a new name as Lightsteed - is a futuristic looking motorbike. That's in keeping with the original, though as with Nosecone's backwards tank it's not a super-faithful visual match. Looks less like a backwards tank, though.
Afterbreaker's deco is pretty nice while, again, not exactly matching any previous version of the character. The white block in the center of the bike serves as a callback to the white canopy on the original, while the more reddish orange sections attempt to bridge the toy and animation versions. In terms of deco, though, this definitely favors the toy.
The new canopy doesn't make any significant changes in transformation, but it does take up more space on his back. But even so... for some reason I like Afterbreaker more than Groove.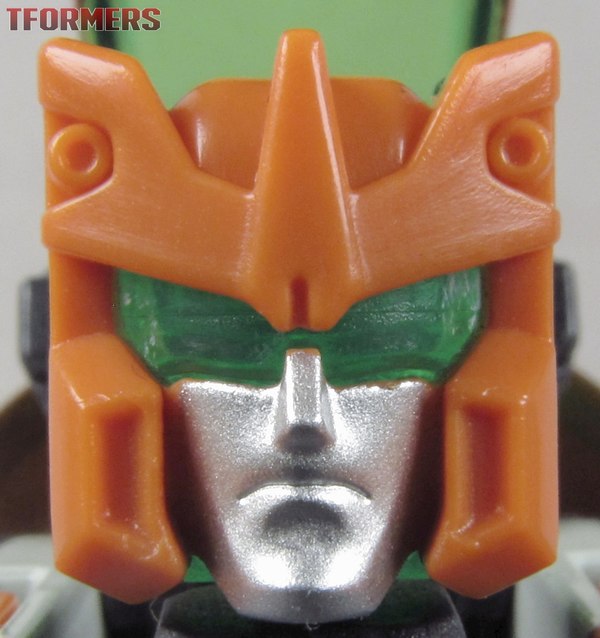 The new head is nice, but it's not the reason. I can't put my finger on why. But he looks good in this mode, and everything locks together very firmly. I'm pretty happy with it. The only thing I don't like is that the elbows are a bit loose. They even pop out of their sockets sometimes.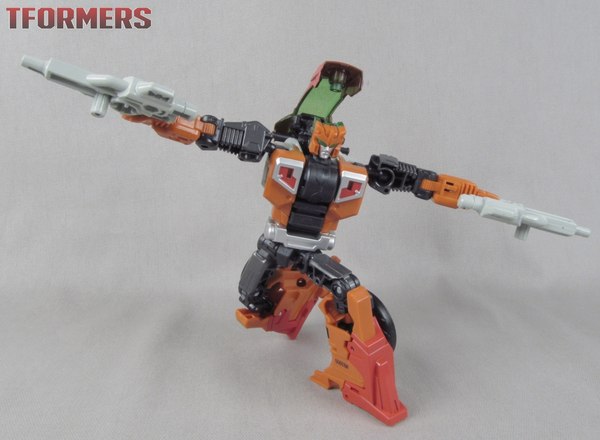 Afterbreaker comes with Groove's guns, which are unchanged and stow on the sides of the bike. If you're feeling generous you could always loan one out to Strafe.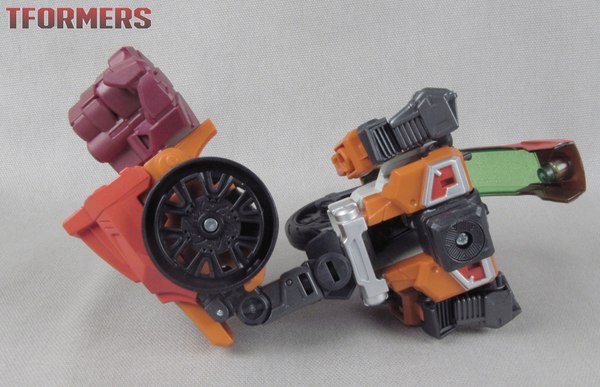 Afterbreaker makes a broad-shouldered but pretty good arm overall. He's probably as close to perfect as any Combiner Wars toy has ever been in this role. His arm joints are stiff enough that they don't move despite nothing locking them down. His hip and knee joints are firm enough to make excellent elbows. And his feet lock together to make a super-strong forearm. He's great.
Three out of four excellent modes and one functional but homely one makes Afterbreaker the Deluxe frontrunner in this set so far. A series of small things add up to make him feel like a better toy than Groove and he has no real issues to speak of. This is the one mold that's going to appear in the TakaraTomy set completely unchanged save for color - and if I'd had my choice of any one of them to do so, it would've been this one.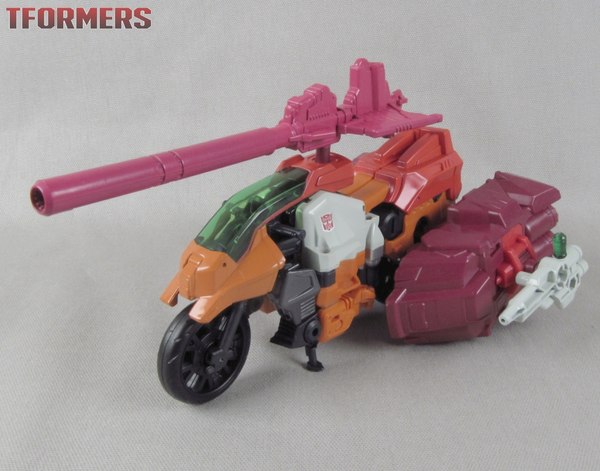 | | |
| --- | --- |
| Reviewer | RAC |
| Date | August 17th 2016 |
| Score | (9 out of 10) |
| Reads | 5810 |
Back to Reviews Index