If Elita-One won't allow Carcer to fight the Undead Titans, Windblade will go and ask herself. Thus begins a daring raid to gain access to the Titan's brain module... but the first minds that Windblade's team have to contend with are the fine military minds of Strika and Obsidian. "Desperate Measures" is written by Mairghread Scott with art by Sara Pitre-Durocher and color by Joana Lafuente.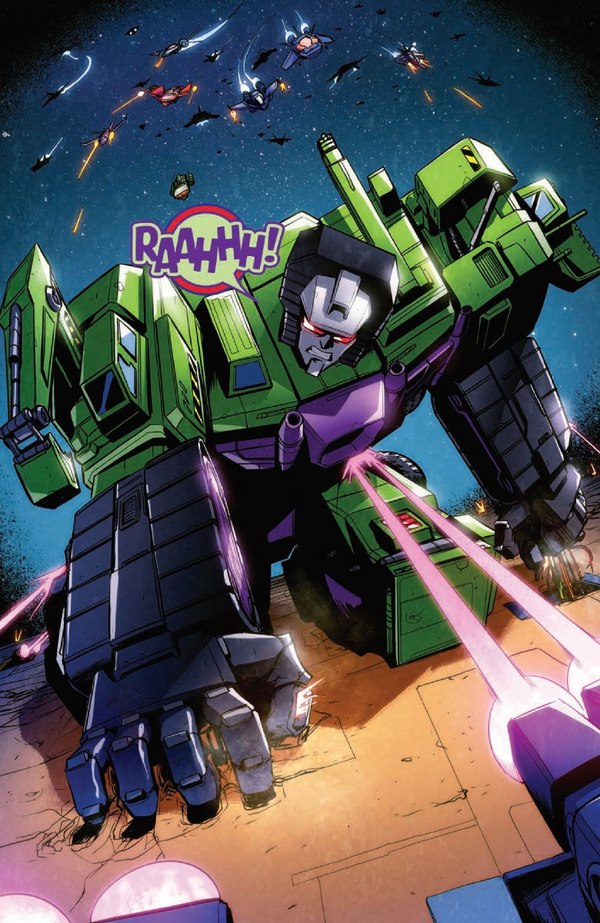 Oh man, this issue looks so great.
This is just a great issue. It's fast-paced and has a great sense of progression as we follow the mission to infiltrate Carcer. It's a simple thing but very elegant, with no cross-cutting or parallel narratives. A single narrative, done elegantly. We progress in a straight line from Cybertron (with Starscream and Bumblebee), through the infiltration of Carcer's airspace and the journey into Carcer. Watching Windblade's plan unfold as Obsidian tries to determine its ultimate purpose is a lot of fun - and crucially, makes neither side come off as bumbling or unprepared. It's a fun game of cat and mouse.
With a real cat! You may have noticed that Tigatron was part of Windblade's team last issue, and he gets a chance to see some action here. Sara Pitre-Durocher, as usual, is great with everything. I really cannot praise her artwork enough, her attention to detail and expressiveness, and her ability to draw action just as well as drama. We don't get a lot of the Devastator/Strika fight - more next issue, I hope? - but her Devastator is a vicious delight. It's nice to see a Devastator fully in control of himself and enjoying his work. And I keep coming back to how much she can do with so little in terms of facial characteristics, but it's worth mentioning again: Obsidian may well have the least face of any Transformer she's yet drawn, and he has some very good dramatic moments throughout this issue.
Joana Lafuente fills the issue with vibrant, gleaming metal, and atmosphere, both as needed. I think she goes for more vivid colors here than she tends to in MTMTE/
Lost Light
, and it suits the comic very, very well. Look at that Devastator up there! Everyone in the comic pretty much has that level of saturation, and if you didn't think of bright magenta and pink as a color combination as capable of conveying fear and menace, Elita-1 may change your mind. But my favorite page in the issue in terms of coloring is the final one - can't tell you what's on it, but it's striking.
Another month with great cover choices. The main cover by Sara shows Windblade, Blurr, Sparkstalker, and Breakdown hiding aboard Carcer. I've said before how much I enjoy how she paints metal and makes it look real, and this definitely keeps up that tradition. Joana Lafuente's cover is part of her series of themed covers, but instead of Windblade staring at a distant planet, she's standing directly in front of a Titan's brain module - which you could definitely say is a world unto itself. These have been great covers, and I want to see Joana get to do full artwork more often. Lastly, Priscilla Tramontano's cover shows a Chromia mugshot. It's a simple but well done cover and reminds me how much I enjoyed Tramontano's art on
Windblade Vol.2
and the animated
Robots In Disguise.
TAAO keeps getting better and better, and remains my current favorite of IDW's three Transformers series. I like these characters, I like how their story is being told, and I love how it looks. We know from solicitations that this arc is a four-parter, like the one before it, so we'll get to see the wrapup next issue.
| | |
| --- | --- |
| Reviewer | RAC |
| Date | February 6th 2017 |
| Score | (9 out of 10) |
| Reads | 4032 |
Back to Reviews Index