I really wanted to like "The Last Knight." With the intense promotion for this movie. I was expecting an epic story with the many gaps to be filled in from the previews. Unfortunately, there was little new to see. It was as if all the trailers had been stitched together and run end to end. I know this sounds hard to believe, but we've seen a lot of it already in the previews.
That said, what is there to like? It is watchable, unlike "Age of Extinction," which I cannot sit through no matter how many times I try. The potty humor is mostly gone. We do get to see a lot more of the Transformers robots in this film. The robot designs and rendering never looked better. Most of all, there is more character development, for better and worse. They finally got Megatron right. His band of Decepticons were never more charming. Unfortunately, this is at the expense of Optimus Prime's portrayal in this movie that I don't need to go into.
I don't know if seeing it in IMAX 3D would make much difference to the story, as I didn't get a chance to see it that way. The press invite I got was for a regular theater showing without IMAX 3D. Which, definitely works against the visuals as it looked and sounded awful to me. On a smaller screen, the zooming shots and quick cuts are dizzying. The epic set designs looked more like a game than a $217 million movie.
Like "Age of Extinction," the viewer is handed a story with huge gaps. Characters are brought in only to disappear. Izabella contributes little to a story, nor do most of the characters we see. The King Arthur imposition is just a setup for the wild goose chase inherent to all Bay films. Moreover, the acting is terrible throughout the film. One liners are dropped without any flare. At times, comedic when they are not supposed to be. Mr Hopkins is a non-funny impression of himself that exits in a cold, awkward way. The movie goes on relentlessly without any real feeling or emotion. I was literally trying to count when scenes were funny, exciting, or sad - none of that happened.
Ultimately, I cannot analyze this too much as the movie felt more like a cartoon. Where things happen so far out of a plot line that logic cannot be applied. In this regard, the Writers Room has been a great disappointment. It was my hope they would prevent this kind of hodgepodge approach that have marred all the other Transformers films. With them at the helm, this gives me little hope things will improve in future offerings.
I'm giving this movie 2 stars only because it is watchable.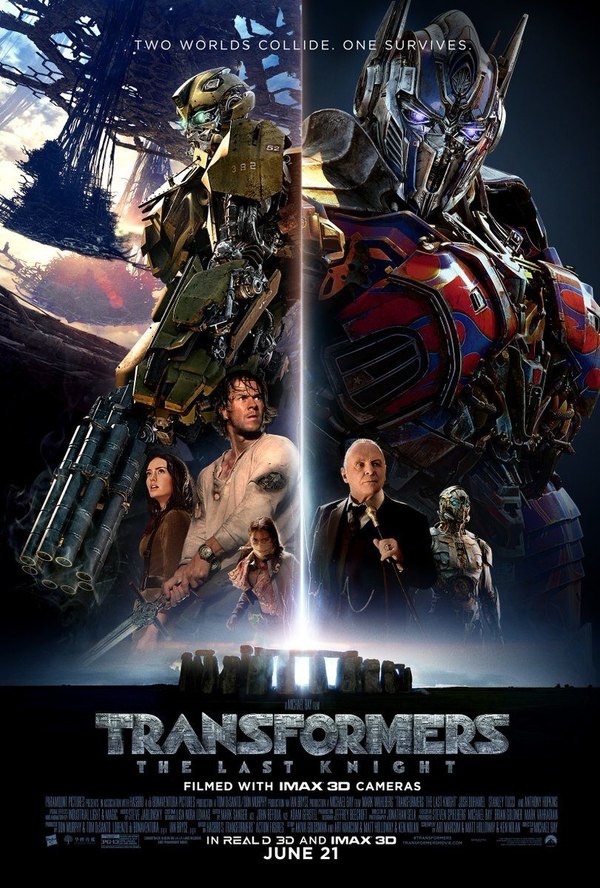 | | |
| --- | --- |
| Reviewer | BaCon |
| Date | June 21st 2017 |
| Score | (4 out of 10) |
| Reads | 4765 |
Back to Reviews Index