Hi, this is my first review so I'll try to explain Hot Shot the best way that I can.
ALT MODE
Okay, first off is his ALT mode, it has a lot of detail, his head lights almost look like eyes, his radiator has some detail, his tiny autobot emblem is a good addition and he comes with a missle that match's ALT mode. His spoilers don't really show but the detail in the drivers seat is remarkable blue, black and yellow really mix with him and he has a great metalic feel to him. Back to the color's... yellow head lights windsheilds and window's. black tires and everything else is blue.
PRO's in ALT mode:
Cool color
Great design
Good speed
Can take ALOT of damage before scratching
Great transformation
CON's in ALT mode:
I dont really see any cons
CYBER KEY POWER:It is a normal speed planet key that unlocks wings they look great in ALT mode but bad in robot mode.
PRO's for Hot Shot's CYBER KEY POWER:
Looks great in ALT mode
CON's for Hot Shot's CYBER KEY POWER:
it doesn't have a purpose in robot mode
now lets get to the good part
ROBOT MODE
Alright, the head has a lot of detail the emblem is engraved on the toy. His chest has some detail. Transforming him is different then other cars, inside of the door's are cannons his posing is pretty good his weapon is really made for robot mode. Silver dark blue and red are on his chest blue shoulders and feet red arms legs and back.
PRO'S for ROBOT mode:
Great posing
Cool design
Great color
Lots of fun
CON's for ROBOT mode:
His back can come off
After a while his arms get loose
Cyber key doesn't have a purpose in robot mode
OVER ALL:
Great toy for the first one I got he is a great toy a must have for any collection. I hope this review has been helpful. Enjoy!
Photos Of Hotshot
(All Photographs are High Res.)
---
Hot Shot
Upclose/Weapon Mode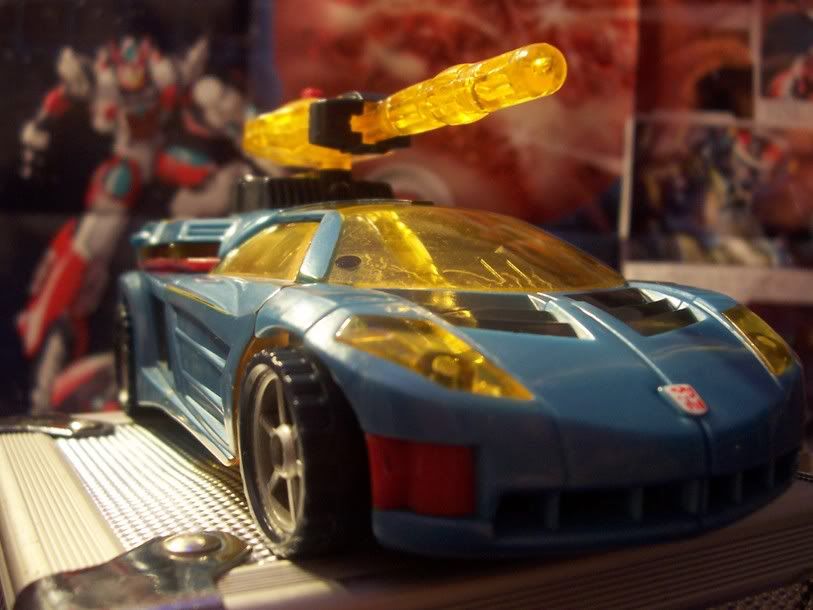 Cyber Key Mode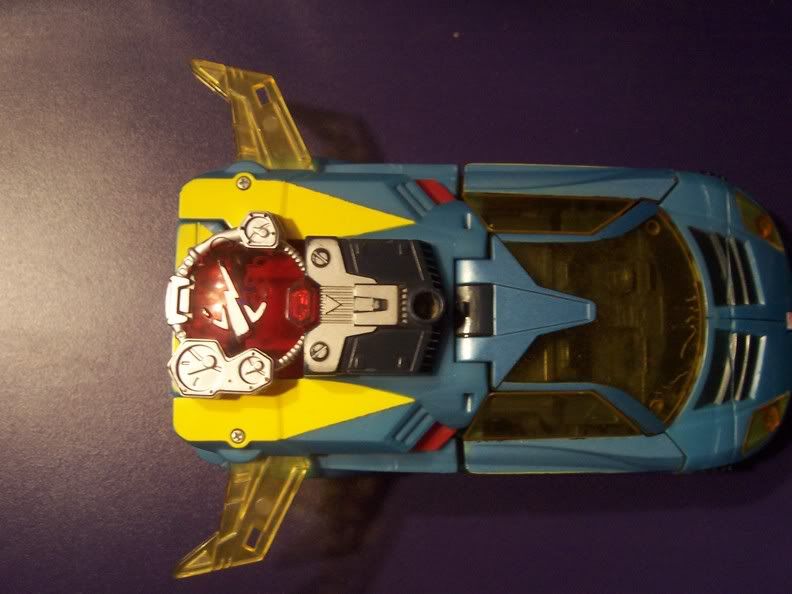 Upclose/Transformed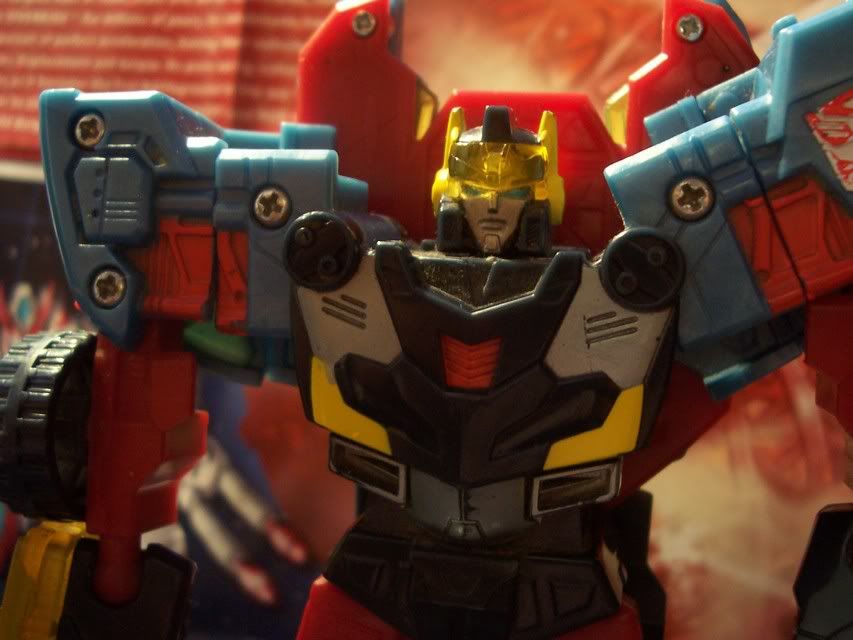 Pose/Transformed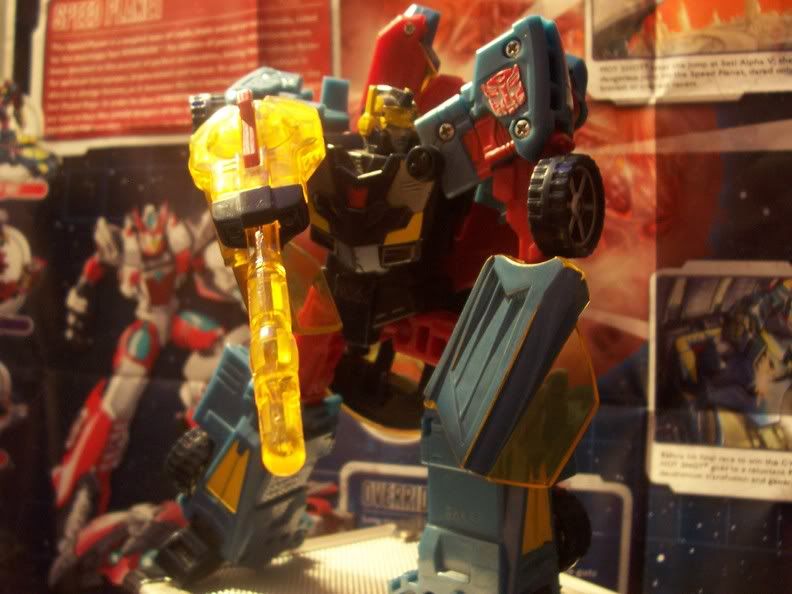 | | |
| --- | --- |
| Reviewer | David West |
| Date | January 23rd 2006 |
| Score | (10 out of 10) |
| Reads | 8554 |
Back to Reviews Index