Ok, so I bought my tickets online to go see the 8:00 showing. Let me tell you the 10 bucks I paid for the ticket and the whole two and a half hours sitting in line were very well worth it. This move was the best movie I have seen all year. It even beats 300 in my opinion (which was my favorite movie before Transformers). Ok so here we go.
The movie starts off with a very brief prologue introduction that explains what all happened to the Allspark. Then, you get right on into the action scenes in this movie that were incredible. The effects were orgasmic. The entire movie I was jumping around in my seat cheering with all the other die hard fans. Especially when Optimus says "one shall stand one shall fall." One of the most memorable quotes in the 80's movie. The movie was well balanced with some very talkative scenes and A LOT of full throtal action scenes. You will not leave disappointed. Be sure to stay after the credits because one of my buddy's says that there is something special at the end hinting at another movie.
I was kind of disappointed with the way that some of the bots died. It was like, damn their life was useless. If you went before it came out (Monday) or opening day you got a free comic. Its not all that great considering you can look at it on the target website.
If you were one of those fans that was hoping that the bots wouldn't talk and live up to the original charicters. Then you wont be disappointed. They all talk and have individual personalities. This movie actually made you feel like the Autobots and the Decepticons were in a war unlike in the cartoon. They used more military based procedures, tactics, and phrases. It will just blow you away. So go down to the movies and watch it now!
This movie is so worth the time to go see it. I am gonna go see it again this weekend.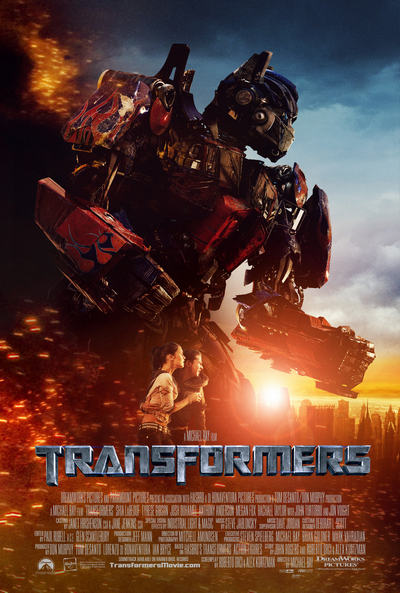 | | |
| --- | --- |
| Reviewer | ninjabot 3433 |
| Date | July 3rd 2007 |
| Score | (10 out of 10) |
| Reads | 6817 |
Back to Reviews Index