Saturday Morning Cartoons are thing of the past, but that doesn't mean we can't still watch them on Saturday. With just about everything available via streaming nowadays, why not do our own thing for Saturday mornings.
We're jumping over to YouTube this week to watch something more exotic from Japan with the Super Life-Form Transformers: Beast Wars II Episode 19 - "The Space Pirate Seacons". If you have not guessed already, this is to commemorate the announcement of the Generations Selects God Neptune release this week. Watch the cartoon with English sub-titles and see more notes thanks to Karyuudo Fansubs about this toon, below.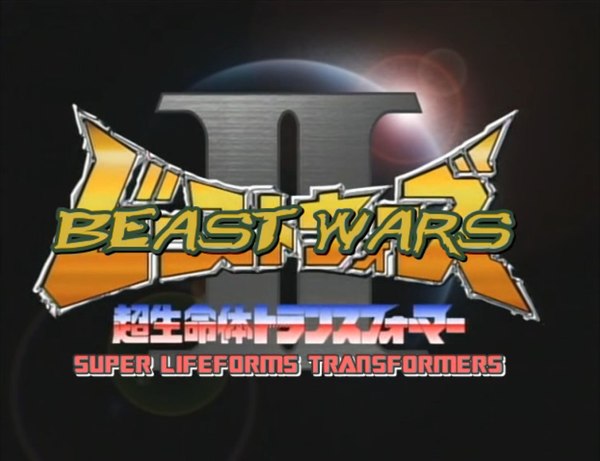 The Seacons refer to their leader, Halfshell as Oyabun (親分) literally meaning a boss or a kingpin. The relationship that the Seacons have with Halfshell, is like a parent-child relationship among a group of individuals. Oyabun is the boss, while kobun (子分) are the followers / henchmen. The use of this relationship is often seen in jidaigeki (時代劇) or period dramas that take place the Edo period of Japanese history. In the modern world, this type of relationship is sometimes used with the Yakuza (Japanese mafia). It also seems to still be used within the traditional performing arts world or in Sumo.
When the Seacons are working, they cry out Essa, Hoisa, Essa, Hoisa, (えっさ、ほいさ、えっさ、ほいさ). This is a typical rallying cry - especially in festivals when a group of people are carrying a Mikoshi (literally a portable shrine).
A bonbe (ボンベ) is a compressed gas cylinder. For the sake of dialogue, we've shortened this to cylinder.
In this episode, the squid (イカ) puns continue with a dialogue between Scylla and Scuba. As before, we've tried to work the puns into the dialogue as best as possible.
We cannot have Saturday Morning Cartoons with retro TV Commercials too. We'll be featuring one with this spot each week as well. This week we've got the Transformers Beast Wars II Maganboss and God Neptune (1998):