Just in are the first looks from the Hasbro Breakfast being held at SDCC 2015. We are posting images and updates from the event with First Looks at Victorion, New Combiner Wars, New Robots in Disguise and more to come. Keep checking back for updates that are still being added to this post.
Combiner Wars Victorion

Has combining weapon - nice to see that back from Fall of Cybertron Bruticus. New hand tooling for most robots with more open hands. New combiner foot style.
Female combiner.
Collaboration with Takara.
Helicopters are twins with opposite deco detail, one bad girl, one good.
Weapons combine to form lightning bug weapon based on G1 episode where they go to the planet of rust where they find the weapon that cause the cosmic rust.
Also limbs can interchange to give Victorion different fighting abilities.
All figures have Cybertronian tattoos that contain a hidden message.
All figures are said to have all new chest molds
Victorion's new foot pices have ankle tilts (joints).
To be released middle of 2016.
Non-exclusive. Will be offered through many retailers.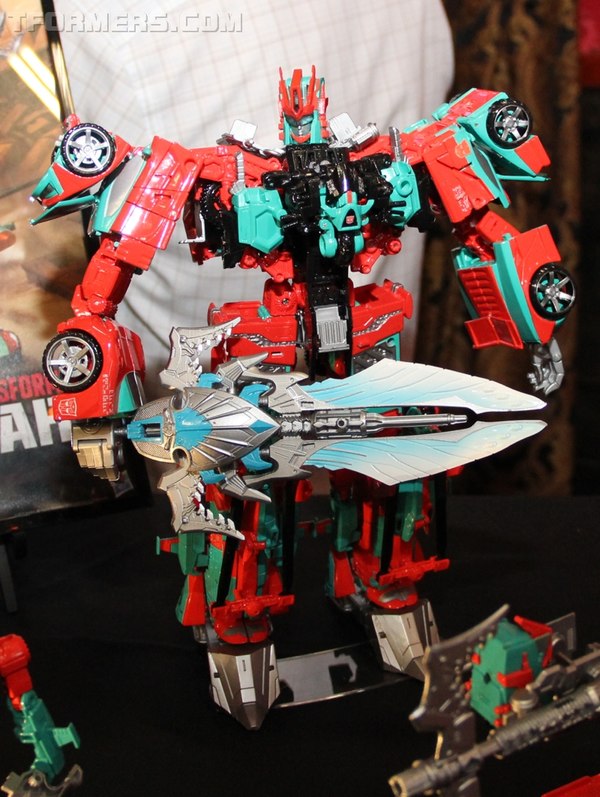 Combiner Wars Superion G2 Colors
Nice big G2 Autobot symbols to be seen.
Powerglide is included, making this his first-ever G2-style release.
Early in 2016 release.
Non-exclusive. Will be offered through many retailers.
About more G2 redecos, Hasbro says "Stay tuned."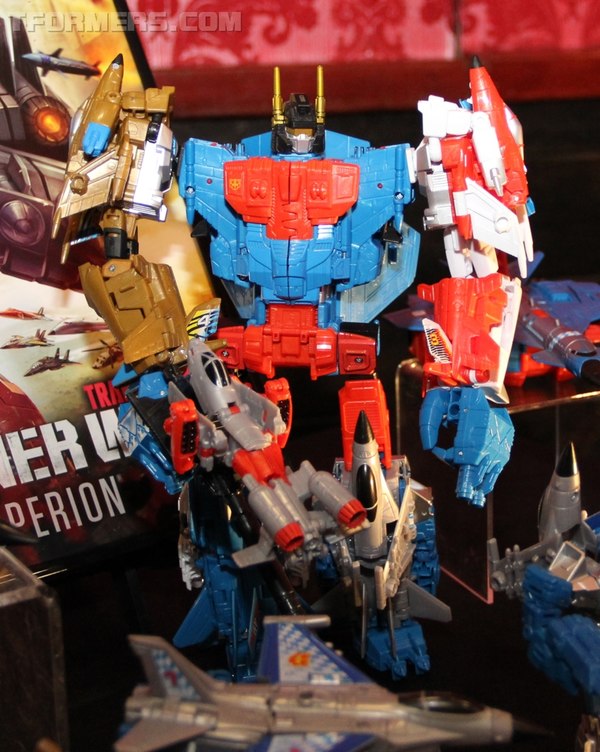 Transformers RID - Clash of the Transformers

RID Season 1 will end with "Clash of Transformers"
Optimus Prime Returns.
Megatronus introduced.
These and more rid toys are coming, stay tuned.
+ Megatronus 5-Step
"Clash of the Transformers" TRU Exclusive"
+ Optimus Prime 3-Step
+ Bumblebee 3-Step
+ Legends 2-packs
Most of what's shown has already started showing up overseas in the new "Clash of the Transformers" subline.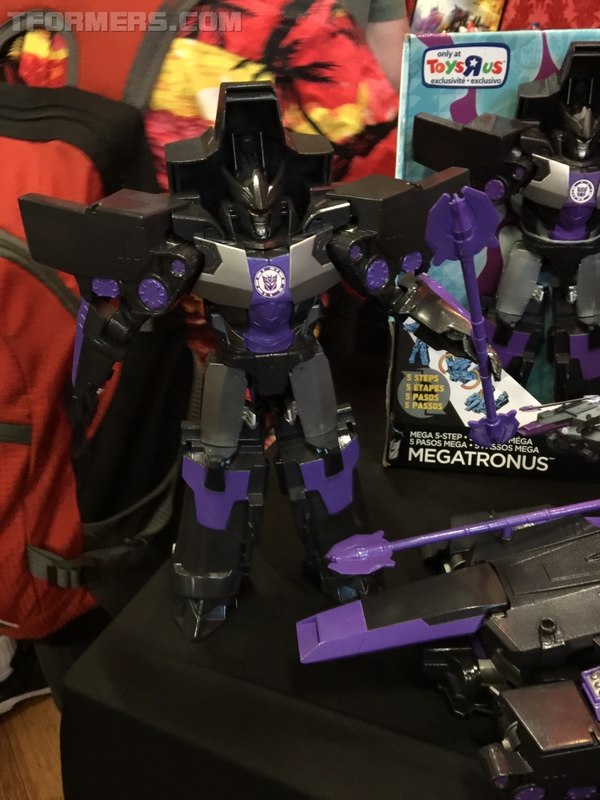 See Transformers images in the gallery below.