San Diego Comic Con has come and gone for another year. While this summer seems to not have been as rich with new reveals as previous years, there was still plenty of news coming our way thanks to our coverage team at the show. With updates streaming through since late Wednesday evening, there's been a lot to keep up with. In case you've missed anything along the way, we made a quick-reference list with highlights from our coverage. Keep reading to have a look, and maybe find something you haven't seen yet!

Toys
This is probably what most of us really look to SDCC for each year, to find what upcoming toys weren't revealed at Botcon and see what's left to expect this year and in to the next. While we didn't see as much as most hoped or anticipated, Hasbro still had a few things to throw our way. Notably, the heavily expected Titan Wars reveal did not take place, which caused questions for many fans. Later revelations from outside the event lend some weight to the idea that Hasbro's pre-NYCC event may be the outlet for that news.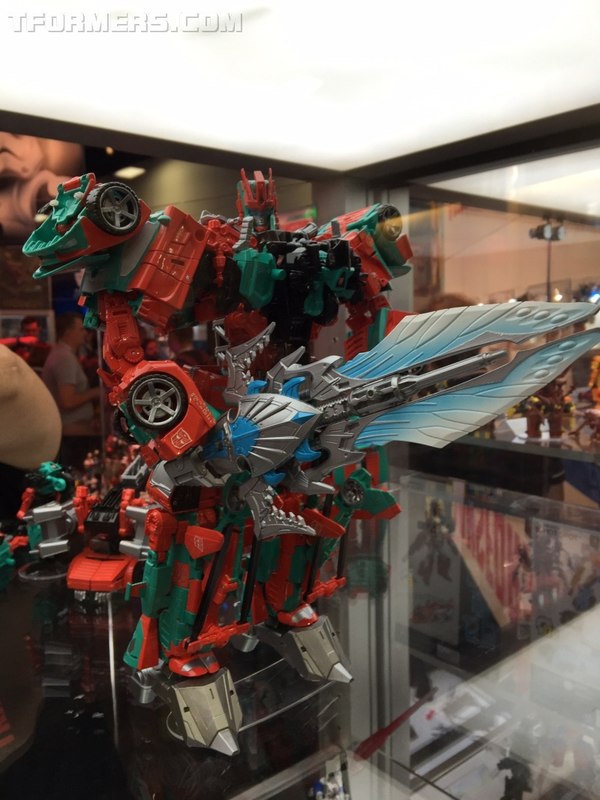 Through the course of the Hasbro Breakfast event, the product panel later Thursday morning, and the display cases at the Hasbro booth, we got our first looks at Victorion, the Fan Built Combiner, as well as confirmation of G2 Superion and the reveal of G2 Menasor, all to be sold as box set items. Also revealed at the panel was Scattershot, a retool of Silverbolt designed to form the core of the Betatron combiner using one of the Autobot Car limb teams. We heard later that when asked about the name, the Hasbro reps implied that the name "Betatron" was hinting at something a bit down the road. While reaction to Scattershot hasn't been outstandingly positive, the suggestion that Betatron could lead to a properly debugged Computron later may help soften opinions.
Robots In Disguise did not have a great presence. The main push was for the Toys R Us exclusive Clash of The Transformers subline, made mostly of recolors and minor retools. Eventually a few new Legion Class figures such as Windblade were added to the display case, but out of the few items shown, no surprises were delivered for the line during the course of the event.
Comics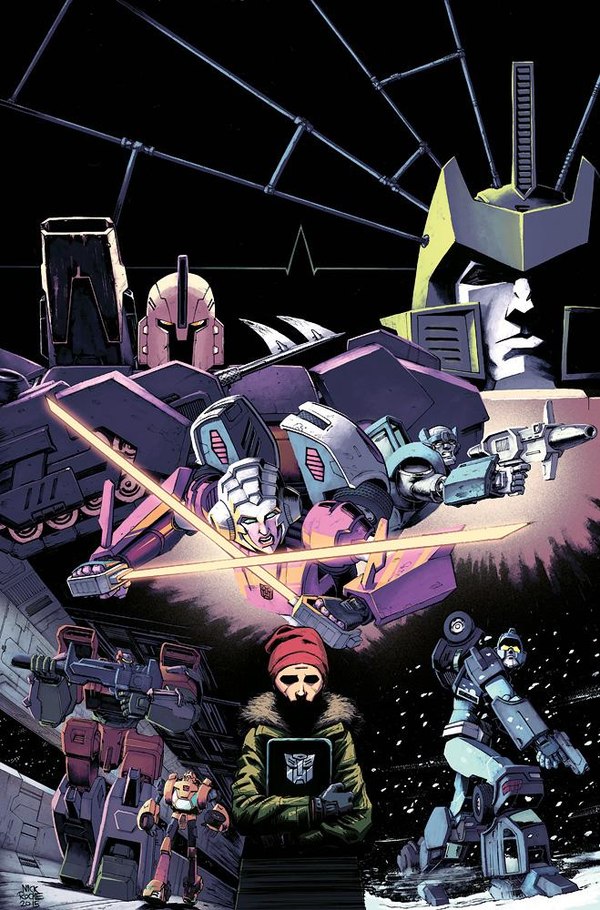 Through two panels we learned about some upcoming happenings in the realm of IDW's comics. First off, the Windblade series will be stopping after issue 7, and a new ongoing title will be taking over its current role of telling the story of the reunification of Cybertron with its lost colonies. Later this year we'll see a followup to the popular Last Stand of The Wreckers, in Sins of The Wreckers. A new one shot comic, Transformers: Redemption will also be heading our way in the near future. The IDW panel also made a point to note that the next issue of Transformers vs GI Joe would be shipping at the end of July.
Cartoons
Transformers Robots In Disguise Panel Live Report With Special Video
The Robots in Disguise panel focused mostly on the second half of season 1 which is in the process of airing now in the US, though for most fans it's not a matter of new information since these episodes have long since aired in various locations around the world. Notably from the Q&A session at the end of the panel, the production team do have plans for a second season of the show, however a second season seems not to have been ordered yet, so no indication if it will actually happen.
Hasbro Partners With Machinima To Make Combiner Wars Animated Series!
The big surprise was the announcement that through a deal with Machinima, Combiner Wars would become the basis of a new animated web series. It's currently much too early to have any real details announced. But we have been told that it's intended to debut in 2016. This is likely a move based on the perceived popularity of Combiner Wars among fans, as part of the intent is to create a series that aims to an older fan audience than Robots in Disguise. Ideally that would mean something along the line of Transformers: Prime, and not a Transformers equivalent of GI Joe: Resolute. Only time will tell on this front. Likewise, we'll have to wait and see whether the fan response to Combiner Wars is still strong enough by the time this series will launch to give it the success expected.
Games
Okay, yes, really just "Game". Transformers Devastation was, as you'd expect, being pushed pretty well. There wasn't a lot new to show, given it's only been a few weeks since the official reveal happened. But there was a playable demo station for people to give the game a spin and get a feel for the fighting system and overall gameplay. One very popular cosplayer dressed as Devastator even got some time at the controller, and made for a great photo op.
And More!
On Friday we had a chance to get some questions answered by Hasbro's John Warden and Jerry Jivoin, getting some insights in to things like what the light showing of RID product might mean for the line's future, and if Combiner Wars still had new mold figures left in store after seeing so many recolors and retools filling out the first stretch of next year's lineup. While unwilling to say anything definitive, they strongly implied more new molds were coming. This may line up with the other comment about the Betatron name leading to something later on, but we'll have to wait and see.
Transformers Hasbro Design Team Exclusive Interview. Devastator 6 Leader Version!
And while definitely not part of the SDCC program itself, we did get some confirmation on Titan Wars being more than just an art project at Hasbro. A low res photo leak through an unknown source at the ACToys community shows a toy matching the Blaster design seen in the Titan Wars banners, giving weight to this being a real project, and something we're likely to hear about sooner rather than later. Though it may very well be that the one story of those images being added to the banners at Botcon being a printing error was true and the suspected stealth reveal wasn't meant to take place so early.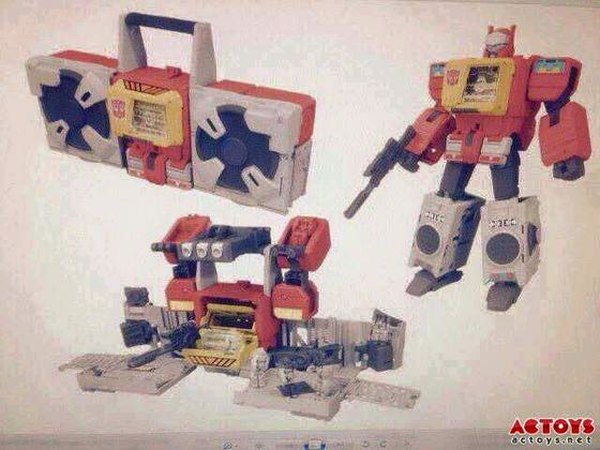 First Image Of Titan Wars Blaster?
Whatever the case, this will likely be our jumping off point for speculation of what we'll get to see at our next major event this year, the Hasbro pre-NYCC party. Let's just hope the overseas leaks play nice and leave us with a couple of surprises to be had by the time October rolls around!