You voted, and Hasbro listened! The finalists for the Transformers Hall of Fame are in - and in particular, it seems like TFormers' votes for Toy Of The Year were pretty indicative of the finalists! Also included are the finalists for Favorite Character and Favorite Movie Character - keep reading to see the lists for yourself!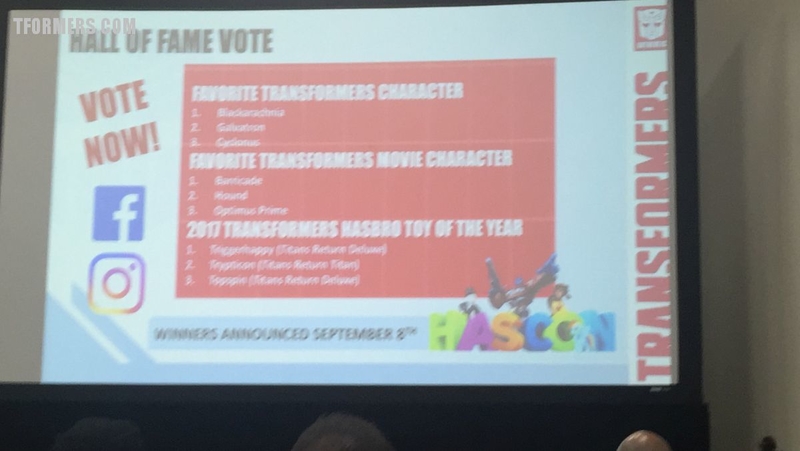 FAVORITE TRANSFORMERS CHARACTER:
-Blackarachnia
-Galvatron
-Cyclonus
FAVORITE TRANSFORMERS MOVIE CHARACTER:
-Barricade
-Hound
-Optimus Prime
TOY OF THE YEAR 2017:
-Titans Return Deluxe Triggerhappy
-Titans Return Titan Class Trypticon
-Titans Return Deluxe Topspin
Looks like a lot of your favorites from our HoF polls made it to the finals! 5 out of 9 is pretty solid. We'll find out the final winners at HasCon on September 8th!