Just in from Han Cholo are details and images on the new Transformers pieces they will be releasing this year at SDCC 2019 in their Booth is #1720 for this years con. This year they will be releasing a new Grimlock Pendant, Soundwave Cassette Ring and the Transformers 35th Anniversary pin with details as follows: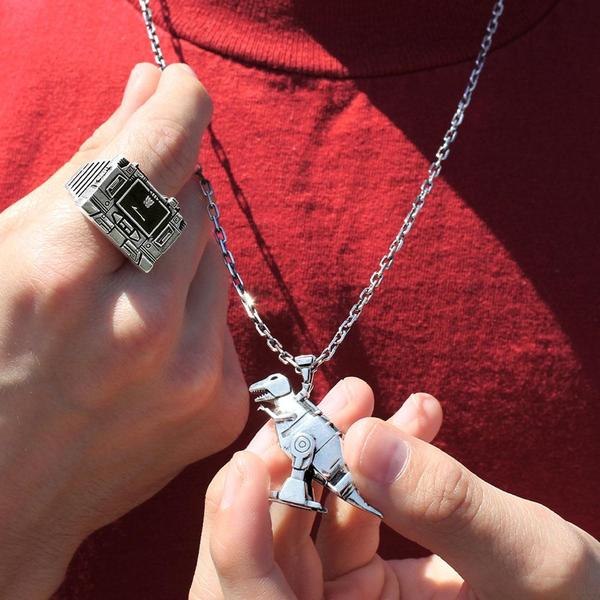 Soundwave Cassette Ring
One of the most popular Decepticons is invading SDCC in a whole new way. Introducing the Soundwave Cassette Ring. All the look, detail, and overall epic design of the soundwave pendant wrapped up in this ring for your finger can be yours this year at SDCC. Be sure to stop by and get yours this year.
Grimlock Pendant
Me Grimlock Me King! The Dinobots are now invading SDCC 2019 and we are proud to reveal the Grimlock Pendant for all the die-hard fans of the Decepticons and Autobots alike. Be sure to stop by this year to pick up yours and save Cybertron.
Transformers 35th anniversary Pin
We are here to celebrate 35 years of decepticons and autobots clashing and fighting for cybertron from the 80's until now. We present to you the Transformers 35th anniversary pin. This 3D pin features your favorite autobot Optimus Prime in gold with silver detail and the 35 below to commemorate the year. Be sure to get yours this year at SDCC.
See all the SDCC 2019 items from Han Cholo in the galler below. Be sure check out all the other products from Han Cholo on their official site at: