Things just got a whole lot spookier here are TFormers HQ, not really, but I but I am trembling over the San Diego Comic-Con 2019 MP-10G Optimus Prime Ecto-35 Edition exclusive that Hasbro just sent us for showing off to all our good readers.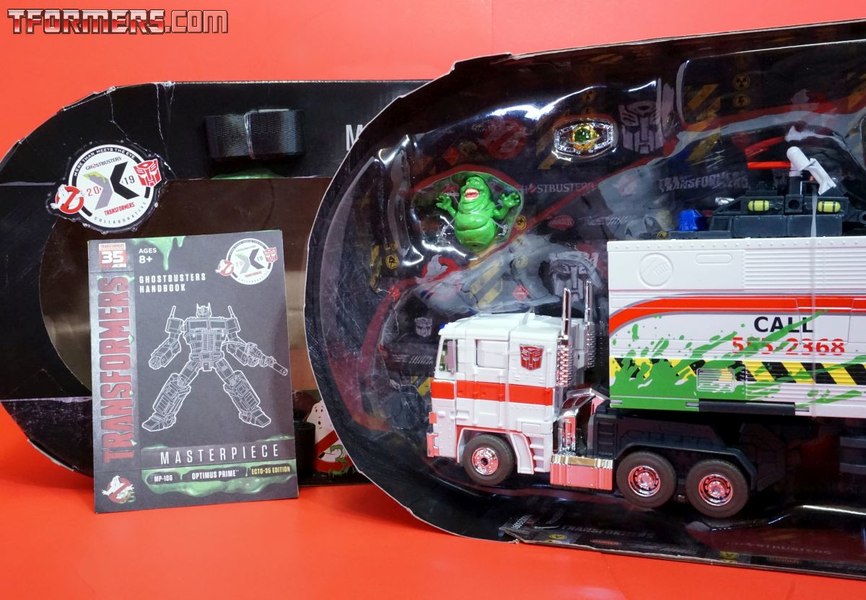 Get a look at the first of our posts showcasing this crossover Masterpiece figure with the ever popular Ghostbusters franchise that adds new, super-natural even, dimensions to the MP-10 figure mold that have gone through just about every deco, makeover, special editions, and limited release you can think of, and that's not even even counting all the knockoffs.
Worry not, there's more than meet's the slime with this MP-10 that for once has a back-pack we actually want, ghost trap, and Slimer to practice with so Optimus Prime is ready for action when the call comes in. Check out our unboxing gallery below that will be followed by a full gallery and review soon.