If you have not noticed, there's a bit more than meets the eye going on with the Transformers Bumblebee movie social media channels. We've spyed both the Facebook and Twitter pages have posted what appears to be a cryptic video of some sorts. As It turns out, it does indeed contain the motions for a KONAMI style game that requires various hidden key strokes to be entered at another site.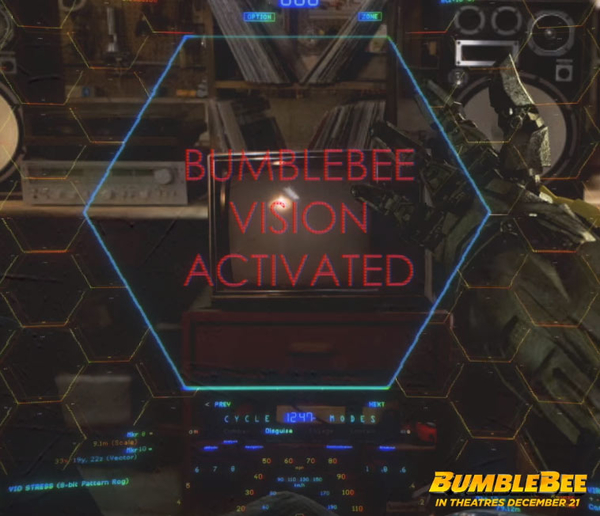 Mwhahahah, you've come to the right right place, as we've got the whole breakdown for you below, follow it carefully and you'll get to see the secret Bumblebee Vision preview when you get to the end.

STEP 1:
Check out the video on Twitter:
https://twitter.com/transformers/status/1070377265148522497
STEP 2: Go to the Bumblebee movie IMDb page at https://www.imdb.com/title/tt4701182/
STEP 3: Wait for the animation to finish loading, until you see Bumblee leaning over the BUMBLEBEE title. NO, that is not the preview.
STEP 4: Enter the Konami sequence shown in the video as follows:
up arrow
up arrow
down arrow
down arrow
left arrow
right arrow
left arrow
right arrow
b (letter)
a (letter)
DONE! If you did it right, it should show you the secret trailer, which we are not going to spoil for you. So do it, now!