Transformers comic writer Simon Furman has been sharing a big of cheer over the new re-release of the Transformers: Definitive G1 Collection. He's posting regular segments about the series that we have mirrord below. Read on to get his take on the comics, cover pre-views, project tib-bits, and lots of Transformers goodness that we have mirrored below.
TRANSFORMERS: THE DEFINITIVE G1 COLLECTION
REASONS TO BE CHEERFUL PART 1
Thought I'd chat in more depth about this amazing Hachette Transformers G1 collection. The first volume (Target: 2006 - the books are released non-sequentially) is out now, in all good newsagents, and you can subscribe to the whole 80-volume set over at Hachette's website, here:
https://www.hachettepartworks.com/transformers-the-definitive-g1-collection
So, why should you be air-punching with glee at this new set of hardback GNs? Part of my brief was to make this collection unique, which - given the amount of TF collections already out there in some shape or form - wasn't automatically a given. There's the basic things of course - hardback, spine art that builds up into one overall image, superb production values, bumper-sized editions, etc. But what makes it unique among other TF collections? Well, for starters, the collection is sequential, and - for the first time - the Marvel UK/US strip will appear in the order it was published in the original Marvel UK Transformers comic. In other words, the strip will go from UK originated to Marvel US strip in the same volume, giving you the sense of one through story (rather than UK collections or US collections). And then the end of the Marvel era will feed directly into Regeneration One to wrap up TF/MARVEL storyline. Okay, so, that's reason to be cheerful #1. I'll post #2 later today!
TRANSFORMERS: THE DEFINITIVE G1 COLLECTION
REASONS TO BE CHEERFUL PART 2

Continuing my discourse on what makes Hachette's Transformers G1 collection so worth having, here's your next Reason to be Cheerful: all the Dreamwave G1 material that saw print in single-issue form will be collected, including the rare Summer Special story, Welcome to the Jungle, and their ongoing G1 series. These stories have never before been collected. When we say 'definitive', we mean it.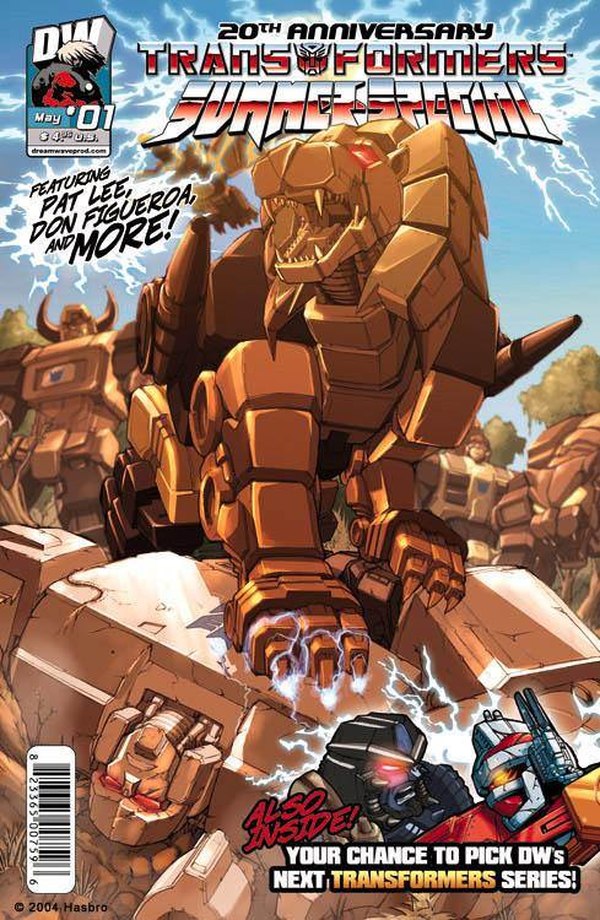 TRANSFORMERS: THE DEFINITIVE G1 COLLECTION
REASONS TO BE CHEERFUL PART 3
My personal favourite 'reason to be cheerful/excited/subscribe immediately. For the first time, all the UK black & white strips - published in Transformers UK #215-289, will be reprinted/collected in glorious full colour. Can't tell you how long I've been pushing and hoping for a publisher to come in and get this material colourised. And thanks to Hachette this is finally happening. John-Paul Bove, he of Regeneration One and many other IDW/Transformers colouring gigs, is bringing his unique (chameleon-like) colouring skills to bear on classic strips like Aspects of Evil, Perchance to Dream, Out To Lunch and many more. And what's more he'll be colouring them as if we were back in the late 80s, in the style of the time (albeit fully digitally). Anyone who saw JP's amazing colour work on Transformers: Regeneration One #0 (a multi-artist/story issue reflecting different eras and iterations of G1) will know how he goes the extra half-mile (and then some) to meld modern colouring techniques with the look and feel of the time. The third release, 'The Primal Scream' in the DefG1 series, features the first of this newly colourised material - but there's more (much more) to come. This is a true exclusive/first for Transformers: The Definitive Collection - so for the whole G1 story, subscribe now!
https://www.hachettepartworks.com/transformers-the-definitive-g1-collection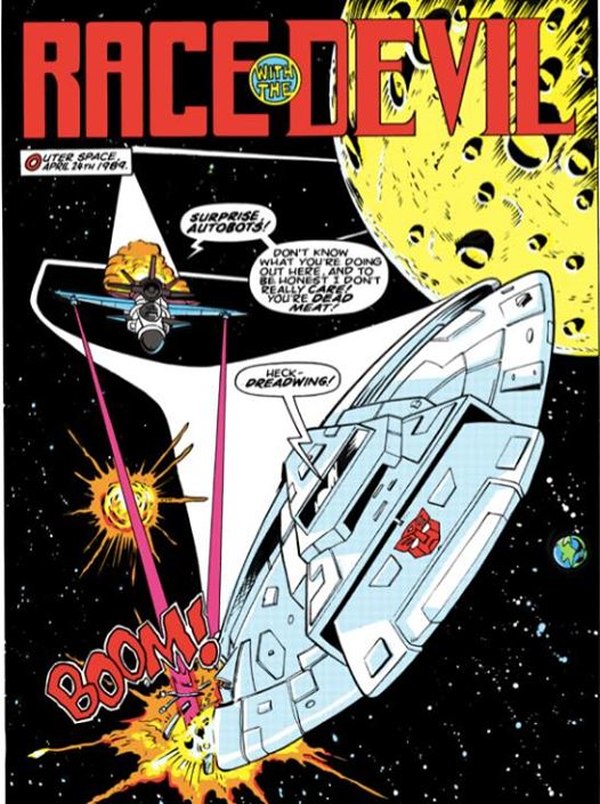 TRANSFORMERS: THE DEFINITIVE G1 COLLECTION
REASONS TO BE CHEERFUL PART 4

Bonus materials! Yes - each volume comes with all-new background material created especially for the Definitive Collection. Plenty of behind-the-scenes action with the likes of 'Meanwhile, in the Offices of Marvel UK' and 'Creating The IDW-Verse', plus Sketchbooks, Cover Galleries, Commentaries, Character Profiles, Story So Fars and more. With new input from the likes of me, Chris Ryall, Andrew Wildman, E.j. Su, James Roberts and many others, and in-depth creator profiles, each collection (as well as being part of the whole) is very much its own self-contained entity (with a contextual introduction). Where possible, we're sourcing visual materials to go along with these features that are exclusive to the DefG1 collection - like Ted McKeever's art for an early iteration of Hearts of Steel, part of my original pitch for RG1, or unseen Andrew Wildman cover sketch variants. We're layering on the extra value with a trowel!