While looking at the just-released TakaraTomy stock photography for their first month of Siege releases, RAC noticed something familiar about Ultra Magnus. Not something he'd expect to see on a reasonably G1 Magnus, no, but familiar all the same. And he thinks that he may have a clue as to what the reuse of this mold will look like. Keep reading for idle, clickbaity speculation!

Okay, so look at this shot of Magnus. Check out his legs.

You see it, right? Those black rectangles on his legs? They don't appear to be structural in any way, but they seem familiar.
Let's look at them from another angle.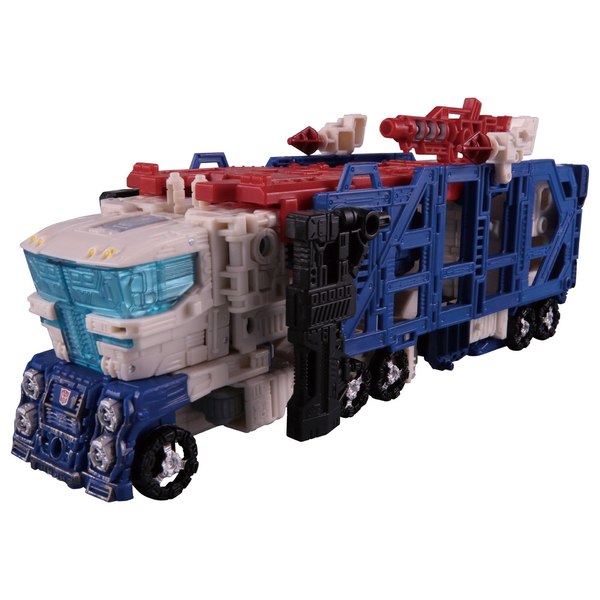 Aha! Those are guns. Very rectangular guns that swivel up to about knee level. Where have we seen those before?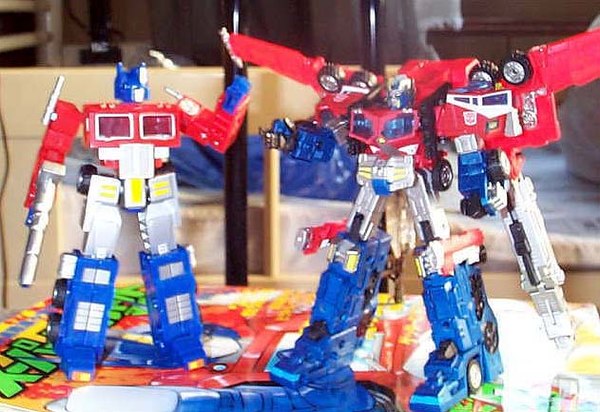 On Cybertron Optimus Prime, AKA Galaxy Force's Galaxy Convoy! (Shown here in miniature diecast form as THS-01.) The details don't seem to map quite one-to-one, but the overall shape and also the muzzle of the guns are exactly the right shape. Are we going to get another pass at Cybertron Prime in Siege? Frankly, that'd suit us fine - the more influences from outside G1 we see in Transformers, the more alive it feels as a concept and a brand. Hopefully we'll find out soon!