After about a year ago, Takara TOMY were teasing their next Generations Selects figure that was to be revealed via Dengeki Hobby. It was last April that they revealed the Star Convoy and dropped a hint about another figure, that was identified then as the Battlestars counterpart Super Megatron with a different silhouette (shown below) than we saw today.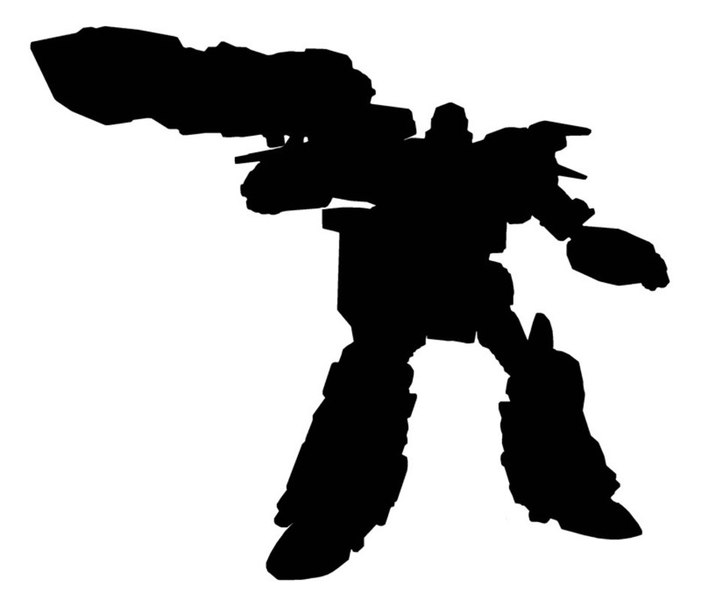 This has fans are speculating this should be Megatron based on the shape of the head. Some are predicting it is the Super Megatron character from the 1991 TV magazine feature. This may or may not be a long shot as the Generations Selects figure will almost surely be based on an existing mold that will accommodate the many options Super Megatron has. Will be interesting to see how creative Takara TOMY really are.
Do you know who this figure is? Share your comments with others. See more in the translated statement and image from Takara TOMY below:
About a year since the silhouette disclosure
Generation Select Next Item April 2 lifted-
Please wait for the next report!
Hmmm, I didn't think about that one. I could see them remolding Galvatrons barrel into an array of guns for the new front-end if the Super Megatron alternate mode.
Judging by the legs, left arm and some of the struts on the vehicle, looks like it'll be using the Titans Return Galvatron mold.