Just posted on Takara Tomy Mall, as many suspected, YOU were right! Look for this to ship in September for a price of ¥6600 JPY (tax included) ~ $62 USD. Read on to see the translated info, images and more details about Generations Selects Super Megatron.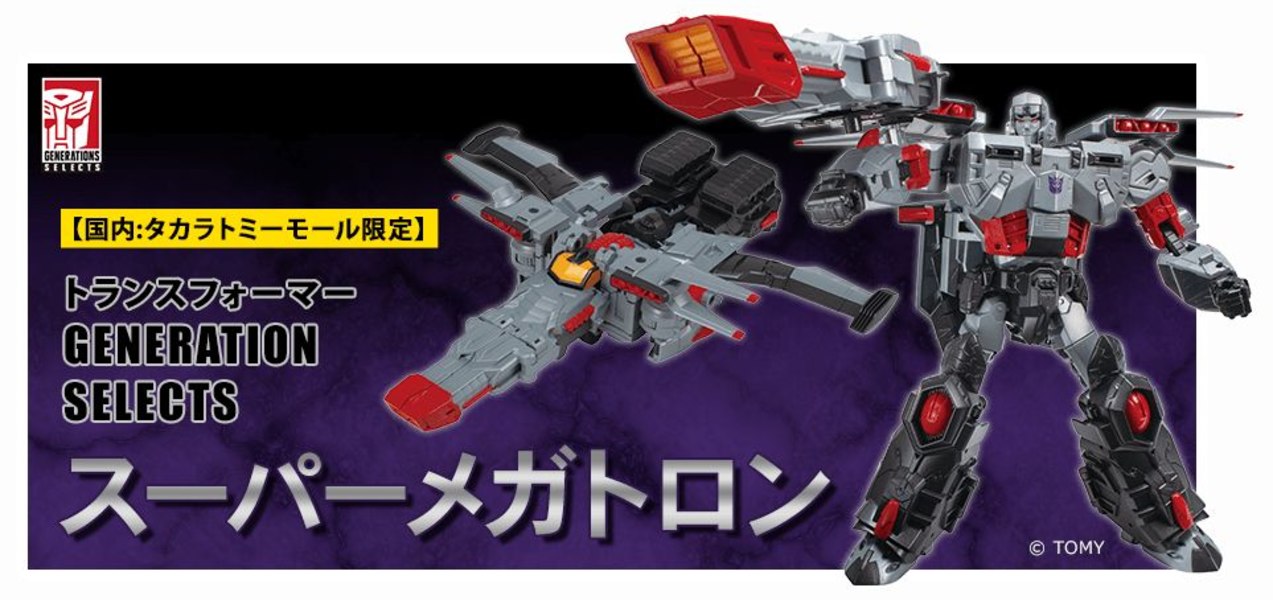 Orders can be placed between the 8th April 8 (Wed) 12:00-the 7th May (Thu) 13:00.

GENERATION SELECTS" is a "special series" that develops characters that were not commercialized in the normal GENERATION series as "new" and "only for online sales"!

Super Megatron was an unique character at the time when it appeared in "Fight! Super Robot Life Transformers: The Battlestars" (Original: Masumi Kaneda Character Design: Magaban), which was serialized in TV Magazine in 1991.

The Super Megatron is the long-awaited redesign and first toy from the Generation Select series! Appeared as a full action figure that can be completely transformed from Super Jet with SF motif to robot mode!

The confrontation play can be reproduced as a star convoy rival.
Those of you with a keen eye have correctly identified this as a remold of the Titans Return Galvatron figure. Which, had three modes including a robot, super jet, and cannon configuration. Likewise, the TV Magazine Super Megatron also has extra modes with a robot, super jet, cannon and
tank
modes. Reserved for a possible later reveal, Takara TOMY didn't show a tank mode in toy form, but they did include it in the comic (see gallery). This and the super jet mode image show black colored tank treads folded up at the rear gives support to the toy having at least a third tank mode as well.

Additionally, Takara TOMY have begun an online Generation Select Special Comic backstory for Generations Selects with Part 1 comprising what are two volumes published on the Mall order page. Not knowing Japanese, I can only describe appearances in
Volume 1
beginning in 2011, it opens with Unicron followed by Decepticons Galvatron, Cyclonus, King Poseidon, and others. In an exchange with Convoy and other Autobots, the Matrix is misplaced, then Super Megatron emerges.
Volume 2
continues with a more focused exchange between Convoy and Super Megatron. It is here we see the tank mode on page three.
UPDATE - Read Translated Comic Here
.