Shortly before Summer Wonderfest happens, TakaraTomy Mall has added their page for HasLab's Unicron. A lot of the details aren't completely clear, thanks to the uncertain nature of machine translation. What we can tell for sure is that the TTM orders will be cancelled if the required number of preorders aren't met "worldwide". Nothing that we can read on the listing page states clearly that orders via TakaraTomy Mall are being added to the tally of 8,000 - but nothing says that it isn't, either.

Further to this, the process for signing up for a Unicron is outlined, and begins with an "application". Indeed, the closest thing to an order link points to a questionnaire page, unfortunately requiring a TakaraTomy Mall user account to access. After submitting this application, users will be e-mailed with a link to the actual order form for Unicron.

This does lead to some speculation, such as that TakaraTomy Mall's orders may not be handled through their own system. Is this sending customers on to Hasbro Pulse? Or to an official or approved proxy? We simply do not know right now. But to the best we remember, this procedure differs from even Grand Maximus, the last particularly notable provisional preorder offer from TakaraTomy Mall.

But otherwise it runs about like you'd expect: If the minimum order number isn't met, all sales will be cancelled, but if it goes through, there's no option to back out of the order once it's paid. They also cite payment as expected to process in mid-September, and that a credit card is required. This time frame makes it sound more or less consistent with what we're expecting from when Hasbro Pulse's HasLab charges are likely to hit, which only reinforces the thought of a very direct connection.

TakaraTomy Mall has Unicron listed at ¥70,000, plus 8% sales tax, for a total of ¥75,600. At current exchange rates, ¥70,000 equals about $644 - about $70 over the price on HasLab. The order period ends midday on August 30. We'll keep following this for more developments as hopefully more details become known as some legitimate Japanese-fluent people can better explain the finer points for us.
I want this. I wish they did this at the beginning of the year. Smh.
BaCon
-
2019-08-15 @ 3:19 pm
Perhaps, some of us have been holding back on ordering the HasLab War For Cybertron Unicron figure until they showed us this - His head is removable to re-live those scenes with him, sans body. He even appears to have an alternate eyes mode that you can activate somehow with a button on his head or something.
Click Image to Read the Full News Story Now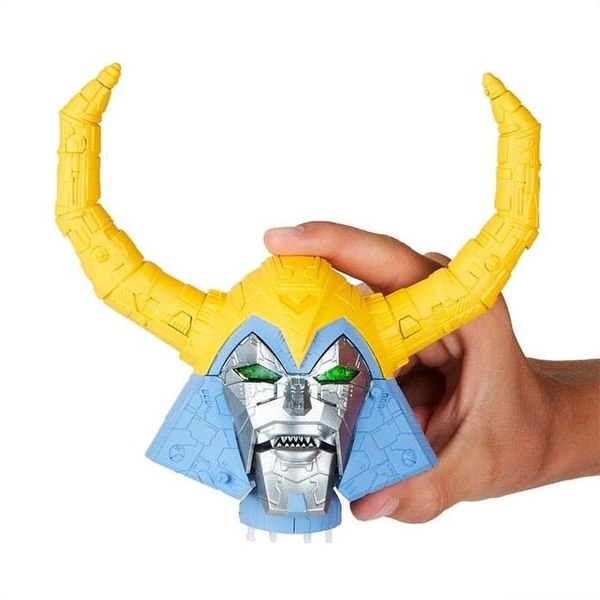 This is what all of the TF fans have asked for in the past. What are the surprises? Mini Galvatron? The Quint ship that shatters the eye? What will be the Yakface of this project?
I really hope they extend the deadline. I just need a little more time to liquidate some things on ebay
That moving eye gimmick, I swear I can't see it. Lol.
BaCon
-
2019-08-13 @ 6:14 pm
I hope it converts to a dining table, couch or other piece of large furniture because its too big to display on its own.
It's time to start showing those extra surprises their hiding.
BaCon
-
2019-08-13 @ 3:22 pm
Today, the Transformers team at Hasbro released another Unicron Haslab video giving fans a closer look at the immense figure in robot mode.
Click Image to Read the Full News Story Now
When I heard rumors of this video 2 weeks ago, my hopes were up that we were going to see the whole entire transformation. ?
BaCon
-
2019-08-06 @ 5:55 pm
The official Transformers PR has sent us a new video showing the full conversion for their Unicron crowdfunding project. See Takara's very own lead desginer, Takashi Kunihiro, of the Unicron and many other Transformers toys walk us through the transformation from Planet to Robot mode in the video below.
Click Image to Read the Full News Story Now