TFC Toys has more plans for their STC Commander base mold that has been repainted and upgraded so many times, you'd think there is nothing else they could do.
Until now, the STC-01T Dark Savior puts on a cape, and wings, to reveal a very unofficial Nemesis Prime meets Batman remake. This thing is loaded down with guns, armor, and a cool little bat plane drone. Its hard not to imagine they are going to follow this with a white Nova Prime edition.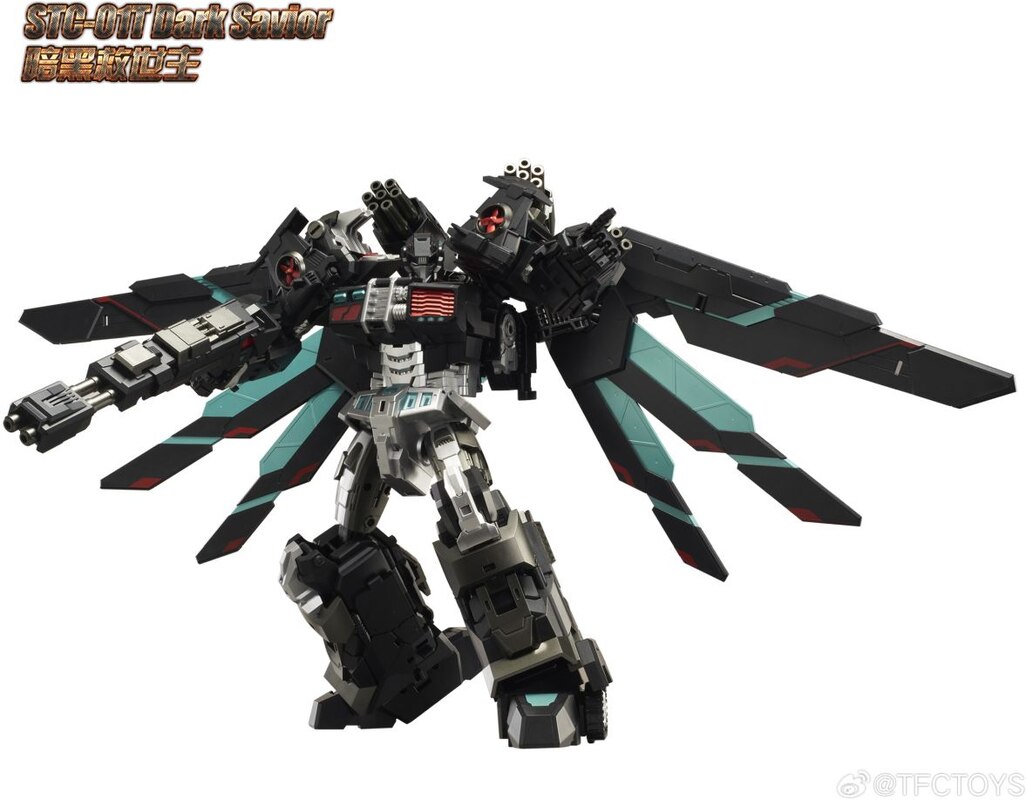 Look for this to go on preorders September 2023 for a shipping date and price that is TBA. Read on to see the translated update, followed by the stop-motion video and images of the STC-01T Dark Savior figure.
TFC STC-01T Dark Savior official image released, newly modeled front deformation module and multi-purpose compartment module (flying wing/gnaku/armor/weapon/drone, etc.), bringing out the ultimate in STC-01 series gameplay Potential! It will be launched in September 2023. Special thanks to the creative deformation stop-motion animation produced by the master @马OMSON! [Benefit forward]