While we have been enjoying the spoils of the glorious G1esque Transformers Titans Return that relives all our G1 heroes in a whole new way. One of these characters is getting a full-on makeover to be readied for a whole new generation of fans that are believed to be entranced by the 80s and popular cultures from that era.
It is no secret this unlikely new super-former is, Bumblebee. What has been a secret is how he's going to appeal to the young, the female, and the Transformers clueless where the Bayhem failed to reach. Hasbro seems to be betting a lot on what they are calling their "360-lifestyle brand". With plans to unleash a global branding and product launch to support it.
Speaking with License Global, Hasbro gives up their plans for what's to come. Making it sound like this is their next big thing. What leaves many wondering is. Do they believe they are going to take all the plums from the pop culture universe and roll them into a Transformers character that can complete for fan dollars and drive licensing deals? It seems they do!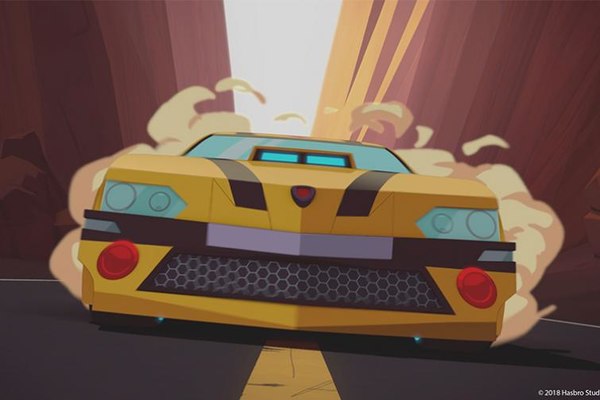 "We decided on Bumblebee because we wanted to go in a bit of a different direction. We wanted a character-focused film versus an ensemble. He is loved by kids, multiple generations, girls and women. Everyone loves Bumblebee," continues Warner.

[...]

"What's great is that we've built up characters that people have fallen in love with and want more storytelling," says Warner. "We want to be true to those characters and true to the stories that are being told today, but push them into new areas including gifts and new ways to experience our characters and the Transformers world."
Get ready for the spotlight to be on Bumblebee for the rest of this year. The expectation is it will go large or go home. Seems hopes are very high, even with fans are still licking deep sword wounds from "Transformers: The Last Knight". Which, was Bumblebee's debut as something more than a lovable robot side-kick. We have a new hero that still doesn't talk. Regardless, the decline after the last Bayhem festival is palpable with the lowest box office take yet, followed by scathing reviews. According to Hasbro, they have heard the cries and appear to be changing their focus to be closer to what fans want.
"One thing we wanted to do was go after our fans and give them entertainment that was specifically targeted at them—something that had a little more edge and was geared toward an older fan. We knew the best place to reach them was with digital because they are very tech savvy fans," says Warner.

[...]

"Our first piece is to step outside of the traditional heartland business and think about opportunities way beyond the toy aisle," says Waters. "Our blueprint is a dramatic expansion and that includes stories, new movies, consumer products—it's about navigating the consumer product landscape as a whole and, as all entertainment companies face dynamic challenges, it means not relying entirely on one sector."
The focus on marketing digital and throwback media seems to working with the Transformers G1 Cartoon soundtracks LP being well received. Still, that audience seems rather distant to the more girl-friendly focus that is clearly a big part of the Bumblebee up-sell. Whether Bumblebee can get fans into theaters on his own. Will be known come December 21st, when "Bumblebee The Movie" hits theaters.
Read the full article for more details on Hasbro and "Bumblebee The Movie" plans at
https://www.licenseglobal.com/magazine-article/hasbro-writes-news-chapter-transformers