In what is almost surely an accidental reveal, Amazon.com has - with little to no fanfare - posted full details of the fifth wave of the Transformers Trading Card Game: Titan Masters Attack.
Promising Titan Masters with mix-and-match heads alongside the Wreckers and a Fortress Maximus Titan Pack in every booster box, Titan Masters Attack will also feature a new card class known as Stratgem Cards which are said to allow for greater character customization. That's a lot of information to just dump offhandedly in a listing, and it's followed with a release date: April 17th, 2020. More official information will surely follow soon from Wizards Of The Coast, so check back here to see it all as it develops.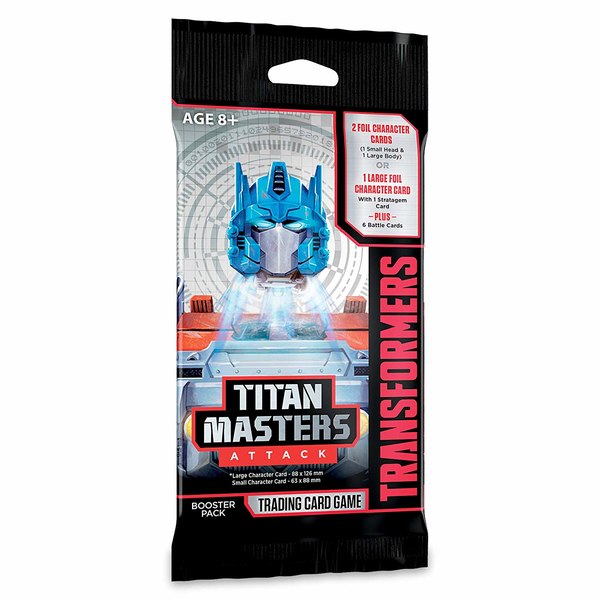 • Titan Master Characters: Mix and match heads and bodies to customize Titan Masters to fit your playstyle.
• The Wreckers: The fan-favorite Autobot special-forces team make their debut in Titan Masters Attack. Led by Sergeant Kup, the Wreckers get the toughest jobs done, no matter what the cost.
• Stratagem Cards: This completely new card type lets players customize characters on their team.
• Fortress Maximus: Every sealed Titan Masters Attack booster display includes a Fortress Maximus Titan pack.
Following the press release previously reporting the new Transformers TCG Titan Masters Attack Booster set we have official images for the character cards of Fortress Maximus, Cerebros and Emissary cards. Check out the official details and image below for more information, thanks to Kotaku.Fortress Maximus: Every sealed Titan Masters Attack booster display includes a Fortress Maximus Titan pack.Click Image to Read the Full News Story Now
Following the announcement yesterday, we have official details about the Transformers TCG Reveals NEW Titan Masters Attack Booster set that will be available Friday, April 17, 2020. Read on for the full specs and image previews.Click Image to Read the Full News Story Now