Taking a break from promoting their accessories and add on kits, X2Toys, via their Weibo page, has shared photos of the results of their hands on time with some early Titans Return items. It seems they've had time to sit and play with at least a copy of Leader Class Blaster and Titan Class Fortress Maximus. In the latter case they seemed to focus solely on Cerebros. Though from at least one prior instance we know Fortress itself has some potential for fan configurations. Keep reading for more info and to see all the photos!
Blaster's official base mode makes for a good dance floor, but not much of a base. The configuration X2Toys have worked out compacts things and makes the structure look more involved.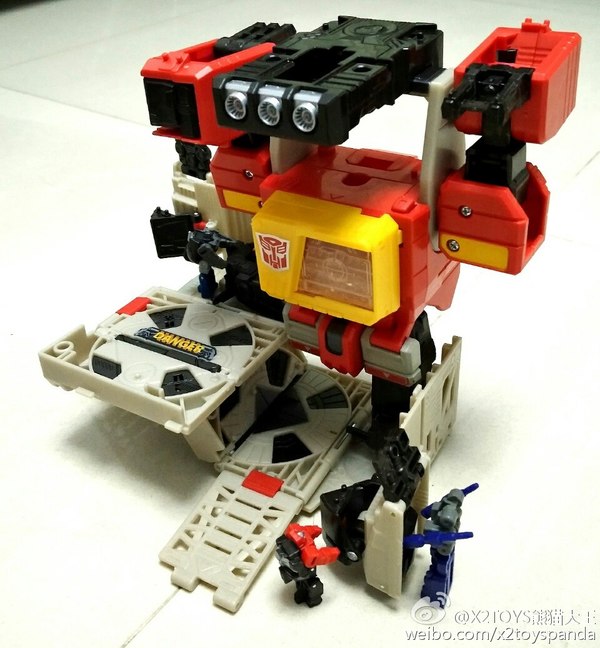 Meanwhile, Cerebros along with Fortress Maximus's leg guns has a few different options in the "walking battle pod" line of thought in case you want a bit more to do with the Titan's head outside of just being a head or robot. One of the configurations even feels somewhat inspired by Gurren Lagann, for those to whom that would appeal!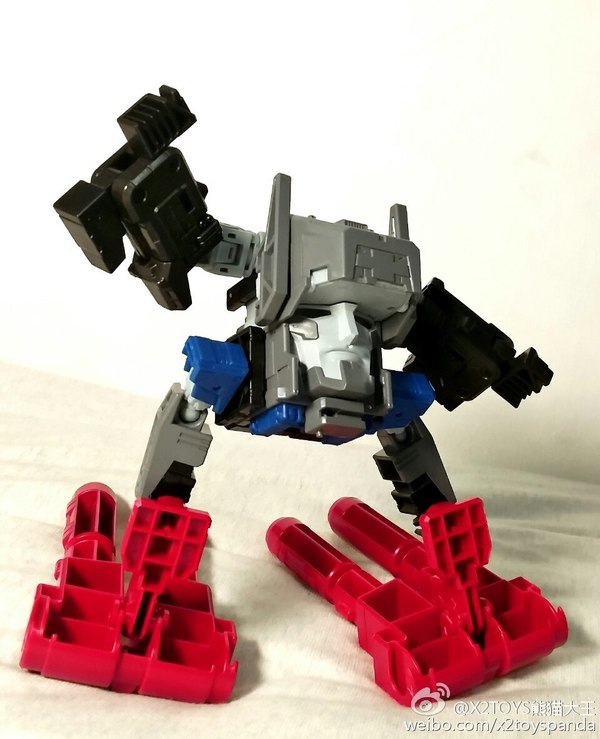 And just so the original wasn't entirely left out, they tried their best to replicate their efforts with a G1 Cerebros, though it's probably only noteworthy for the interesting use of G1 spike as a seat and control yoke for Titans Return Emissary.