Earlier today we posted yet another incremental leak from that same guy, this one purporting to be a rumored Titans Return Brainstorm. RAC decided to take a closer look, and he found something important. Keep reading for the capper on the Brainstorm leak. Here's the leaked image: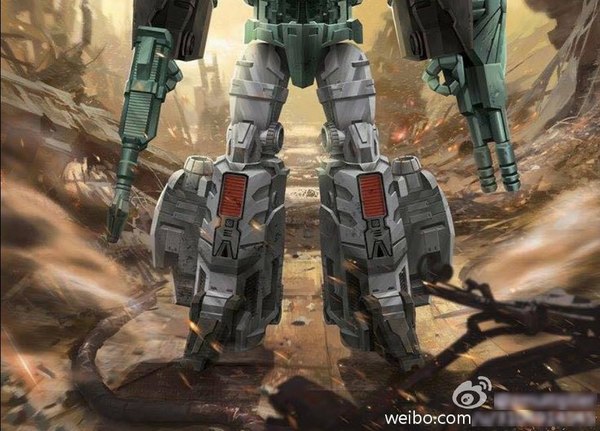 Now, compare with this photo of G1 Brainstorm, courtesy of TFU.info: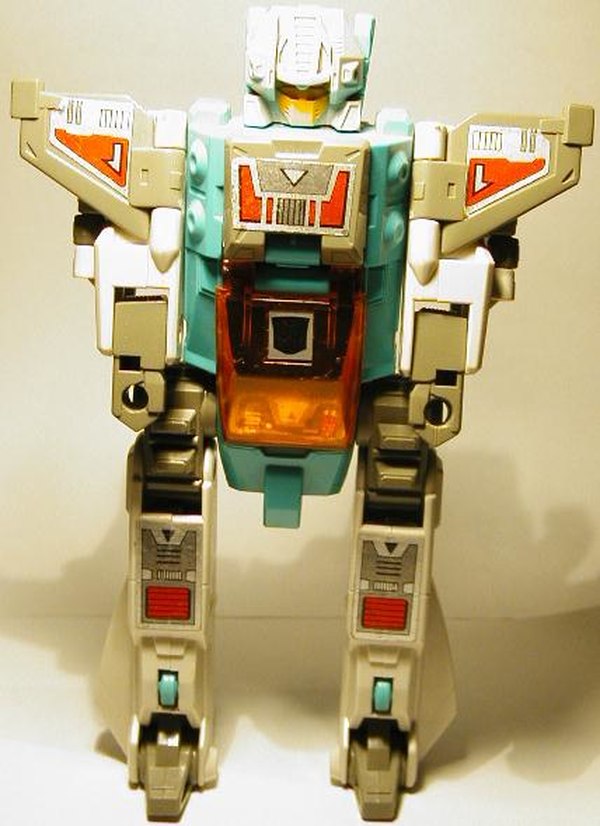 It's all there: the red stiped part, the indentations on the sides, the black triangle fitting into a notch in the silver panel. Those are Brainstorm's knees, alright! ...with one small twist. Well, not "small" since it's 180 degrees. The details are all upside-down relative to the G1 Brainstorm.
It's not just TFU's copy either, as site sponsor TFSource has a good photo of G1 Brainstorm's packaging, and the details are oriented the same way. So the best guess I can offer is that the designer of Brainstorm may have had his knee stickers on upside-down! But regardless of how it happened, those are totally Brainstorm's knees. Myth Confirmed!