We're getting reports that Titans Return Legends class Wave 3 is preparing to ship from major online retailers! This wave takes a break from cassette-phone-bots and gives us a couple of long-awaited updates - plus a new Bumblebee! What do we know, and what can we expect from these new figures? Keep reading to find out!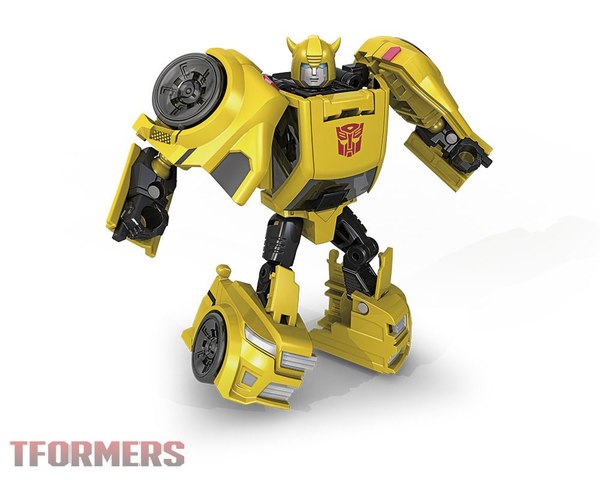 Bumblebee is... well, Bumblebee! This new release brings the Autobot Scout in line with the other Legends-class Mini-Cars - and gives him a seat for Titan Masters. Hopefully we'll get a new Cliffjumper from this mold too!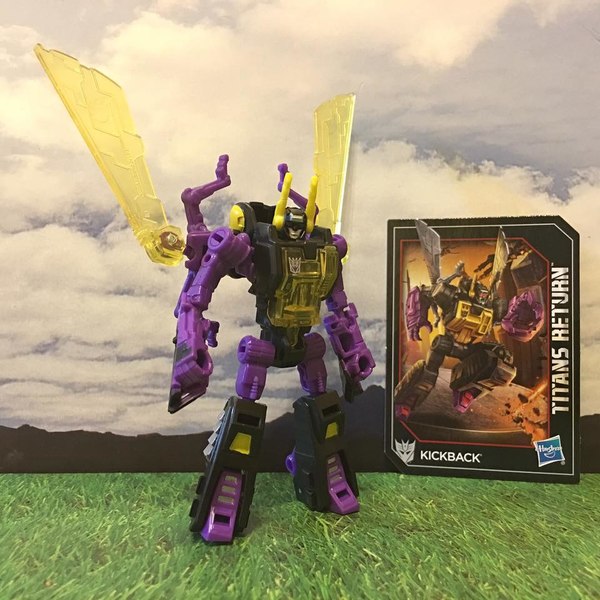 Kickback is the long, long, LONG-awaited completion of the Insecticon Trio, following 2014's Shrapnel and 2015's Bombshell. Bombshell and Shrapnel have subtly different styles of deco, and the hope is that Kickback will match them both by not exactly matching either one of them. We'll see, but this much is known not to match the others: Kickback retains his G1 clear yellow cockpit hatch for the pilot figure he didn't come with! Except this time, the pilot figure he doesn't come with is a Titan Master.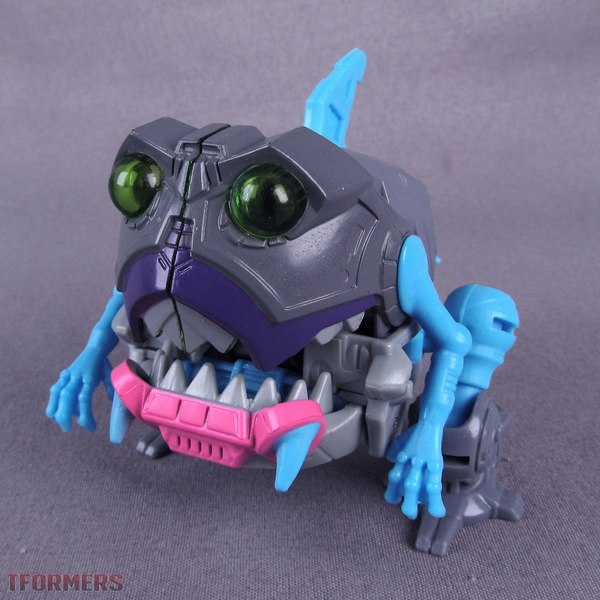 And lastly, Gnaw is the possibly equally long-awaited update of the G1 Sharkticon figure. Available at the troop-builder-friendly Legends size, Gnaw is a pretty good ringer for his original self. His Titan Master compatibility gimmick is possibly the best: he can store the minifigures in his mouth. We are already hoping for a Hamsterbot figure to share this engineering. ExVee has a gallery up that you can see by clicking here!