The
test shot of Titans Return Blaster
that surfaced on Weibo a while back is now up for sale on eBay... and the seller has brought an interesting aspect of the figure to light: the face on the figure is not the one used on the final release of Blaster. What else could it be? Well, RAC has a theory: keep reading to see! Let's start with the photo of the new face:
Now for comparison let's take a look at the face shown at NYCC 2015:
Chin's a little different, as you can see. When unhelmeted, the face is also a bit more rounded at the top.
Photos from
BotCon 2016,
at the beginning of this month, reveal Hasbro's Blaster face has gone unchanged.
This test shot first appeared in the news in
December 2015
- that's far enough back that this could be an early take on Blaster's head.
But there's a few more things worth noting.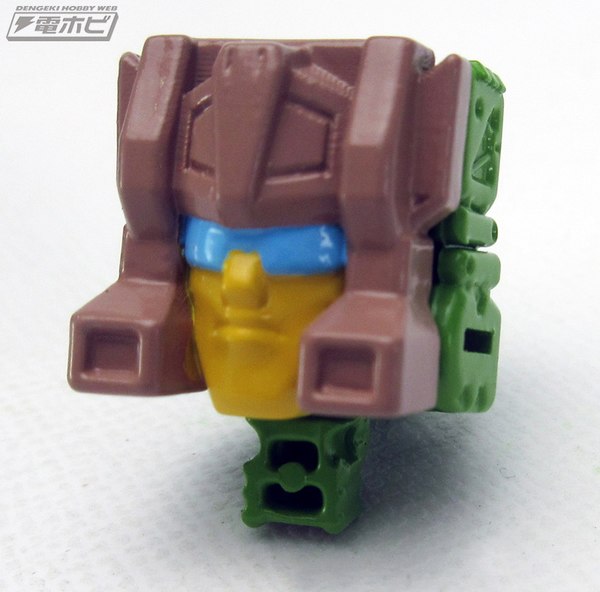 First is that TakaraTomy's Legends Series is taking the Titans Return materials and making modifications to bring the figures more in line with the Japan-exclusive continuation of the G1 cartoon,
The Headmasters.
Above is the new sculpt for Hardhead.
But here's the kicker: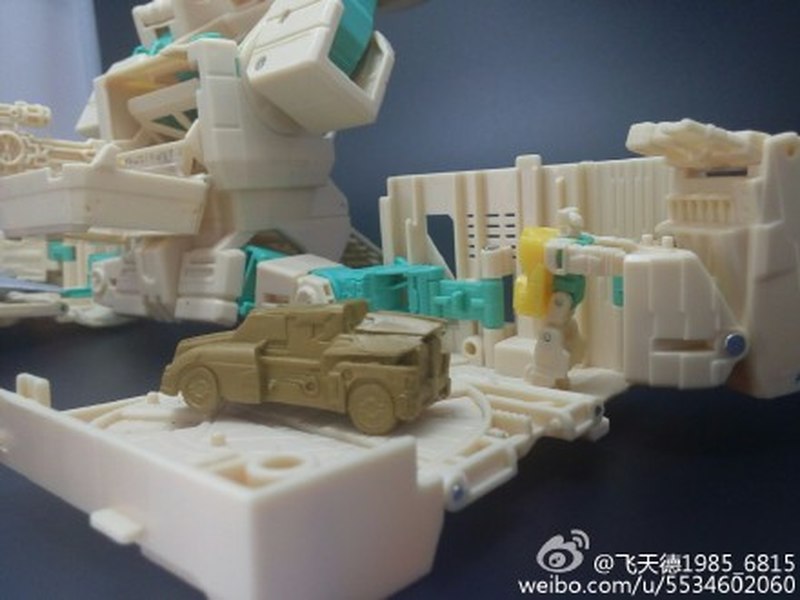 That yellow faceplate is the
only
use of yellow plastic on the test shot.
It's not always true, but often when that's the case this means the new part is a later addition, or was run from a different mold.
And here is Twincast from
The Headmasters,
whose face - besides being a fair match for the Titan Master on this test shot - is bright yellow!
What do
you
think?