During the Radio Free Cybertron Toy Fair stream this afternoon, we got a look at the official images of the upcoming Robots In Disguise Power Surge Optimus Prime! Using a much different deco than its Japanese counterpart, RAC swore he'd seen that look before... keep reading to see where!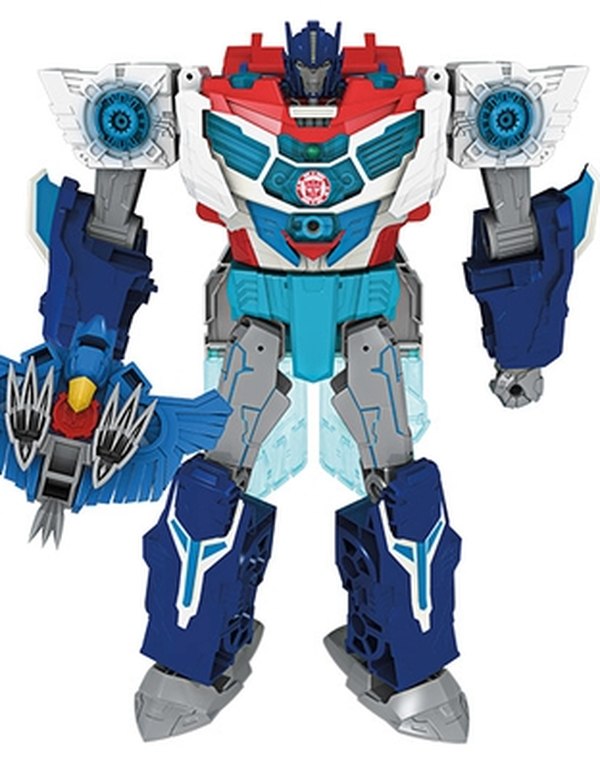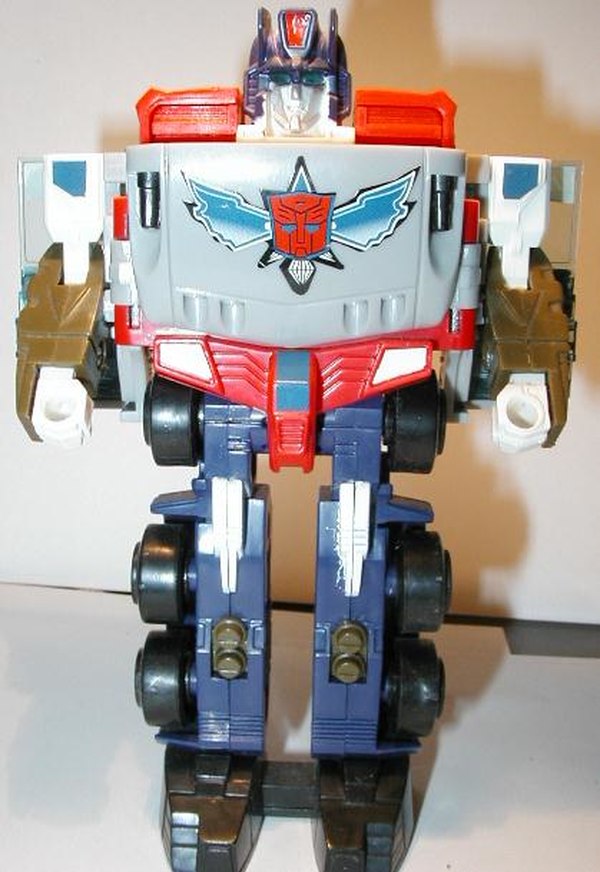 (Picture of Machine Wars Optimus Prime courtesy of
TFU.info
)
The white(ish) chest with blue wings, the white shoulders with blue deco... that sure is a strong resemblence to
Machine Wars
Optimus Prime (a recolor of Euro figure Thunderclash). Considering the previous redeco of Optimus Prime was a G2 reference, could this one be intentional too? Seems pretty likely!