ENI is on the ground at Toy Fair 2018! We are current waiting on the Hasbro product team to begin their New Products preview that is sure to include news about Transformers and much more.
Stay tuned for updates as they happen from the event. Keep checking back, we will be posting updates and images as soon as they are available.
Panel Attendees
• Ben Montano (Hasbro)
• Ashely Credon (Hasbro)
• John Warden (Hasbro)
• Takara Tomy Team
Hasbro flew in Takara Tomy designers for this event. They thank them for this hard work.
New Hasbro Pulse App
• Hasbro will be launching a Pulse App soon.
• Should offer many of the tips and previews for fans.
Cyberverse
New Animated Series
• Story of the Autobots and Decepticons as told through the eyes of Bumblebee.
• Showing a Video of the cartoon now with 2D animation.
• Core Autobot team of Grimlock, Wind Blade and Optimus Prime.
• Decepticons include Megatron, Starscream, Shockwave and new female, Shadowstriker.
• They wanted to go back to G1 roots with this show.
New Action Figures
• Toys wlll be offered in Scout, Warrior, Ultra, and Ultimate Classes.
• New features include Actions Attach, Convert to Activate Signature Movie.
• Megatron = Fusion Megashot.
• Starscream - Wing Slice.
• Grimlok = Fire Mouth.
Generations
• New G1 Music will be released on March 9th
Power of the Primes Cartoon
• Will run on Machinema Channels.
• New poster shown.
• Voices by Mark Hammil, Ron Pearlman, Judd Lenson, WWE Samoa Joe, Greg Berger as Grimlock!
Prime Masters Wave 3
• Quintus Prime and Bludgeon
• Megatronus and Bom-Burst
• Solus Prime and Octopunch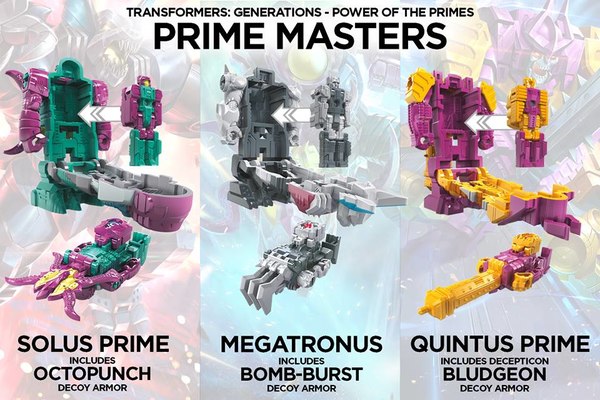 Legends Wave 2
• Tailgate
• Battleslash
• Roadtrap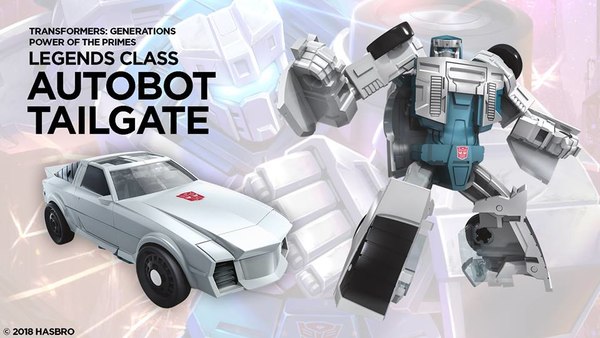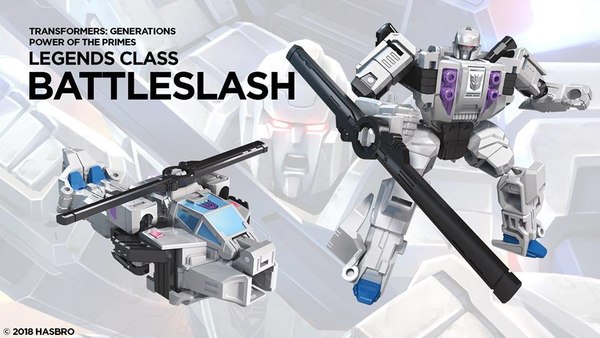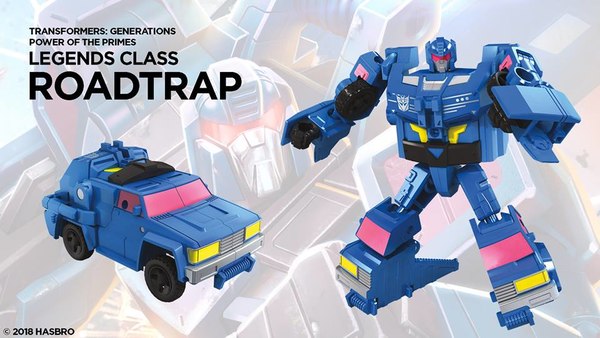 Abominus
• 5 Terrorcons to Combine
• G1 Accruate Colors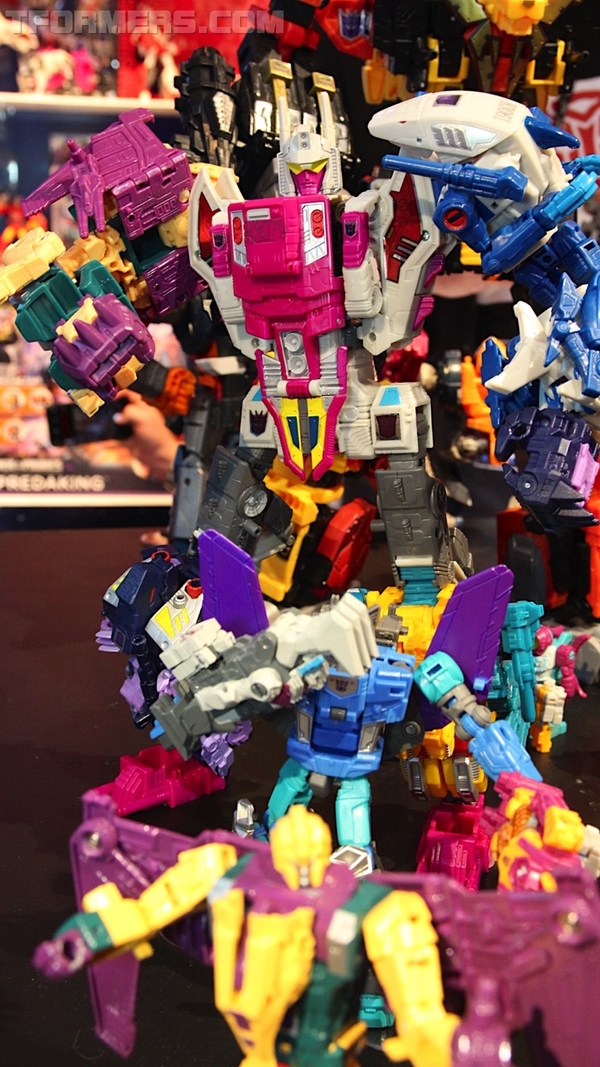 Elita Infinite Combiner
• New Tooled Character
• Elita 1 Voyger
• Wave 2: Torso of Moonracer and Novastar, makes up team.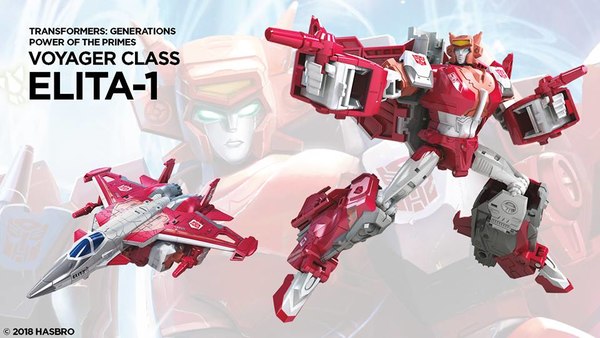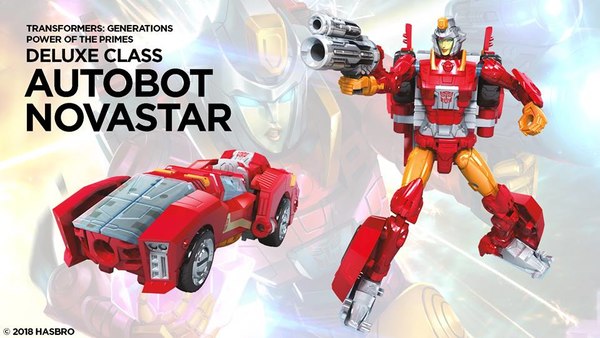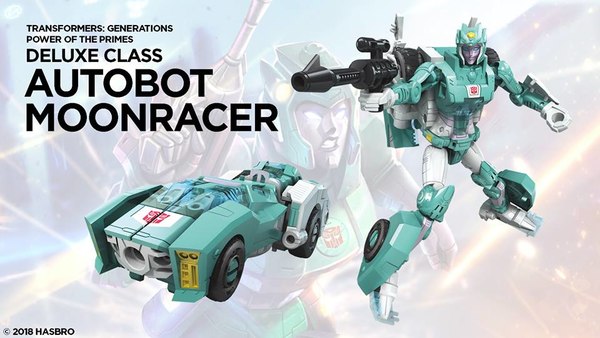 New Optimal Optimus
• Slide shows Optimal Optimus evolves from Optimus Primal to Op Op.
• Will include Deluxe Optimus Primal.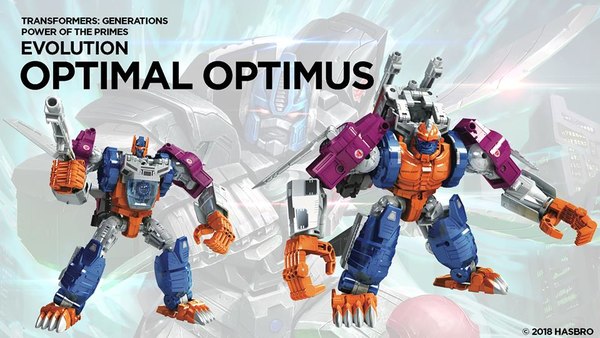 Onyx Prime
• Exclusive Figure TBA
• Has its own Matrix of Leadership.
Predaking
• Dive-Bomb
• Tordox
• Razerclaw
• Headstrong
• Rampage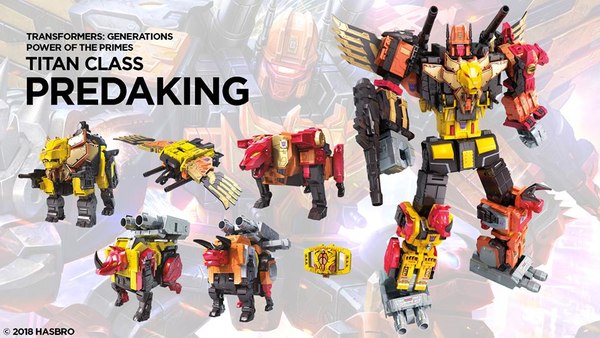 Transformers War For Cyberton Trilogy
• Next story after Prime Wars Trilogy!
• Not based on past video games
• It will laugh with the 30th Anniversary of G1!
• 2019 will be the first chapter
Transformers 2018 Fan Vote
• Autobot Vs Decepticon
• Needlenose vs Tracks
• Spinister Vs Wheeljack
• Impactor Vs Mirage
Vote by hashtag 2/20-2/23
Transformers Studio Series
• Deluxe, Voyage, and Leader classes.
• Co-branded with Takara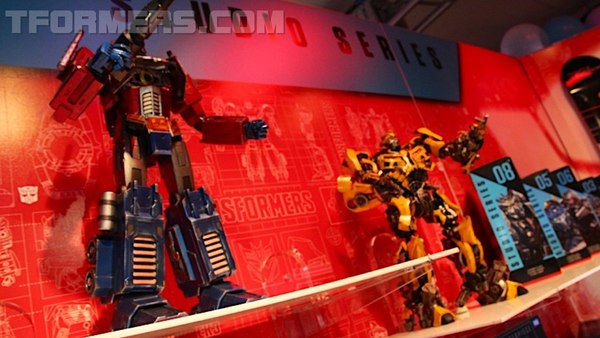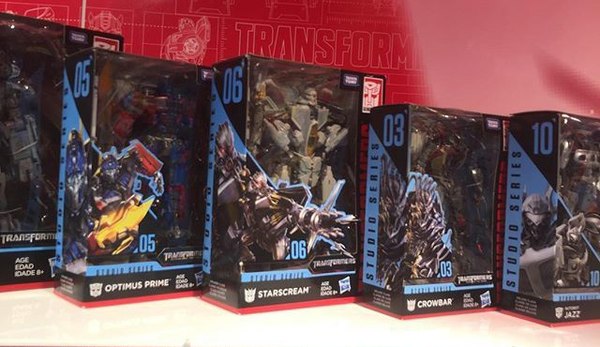 Celebrating the Movie Universe
Deluxe
Wave 1
• TF1 BumbleBee
• TF1 Jazz
Wave 2
• TF4 Lockdown
Voyager Class
Wave 1
• TF1 Starscreem
• TF 2 Optimus
• TF2 Megatron
Wave 2
• TF1 Brawl
TRU Exclusive
• Thundercracker Voyager
Leader Class Wave 1
• TF1 Blackout
• TF4 newly tooled Grimlock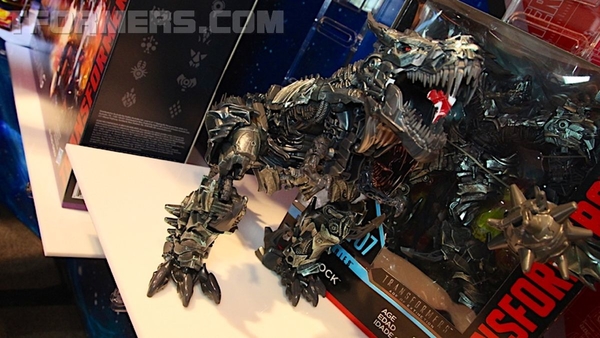 PANEL COMPLETED
Be sure to follow all our
Toy Fair News Here