Gaming website Kotaku has posted a preview article showing a new Cyberverse subline for 2019: Spark Armor Battles! Each figure comes with a small drone that also turns into armor.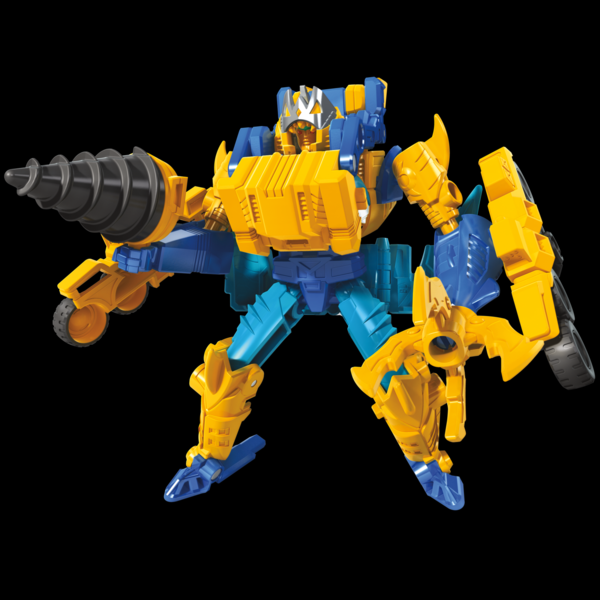 At the $14.99 Battle Class size, we have Prowl, Sky-Byte(!), Jetfire, and Starscream. Sky-Byte looks particularly nice in this assortment, and we like how all the armor contrasts significantly with the rest of the figure's color scheme.
At the $24.99 Elite Class size we have Megatron, Optimus Prime, and Bumblebee. Optimus Prime's jet armor looks pretty sharp, but we're probably happiest with Bumblebee's battleship Brute Mode. It's a neat look.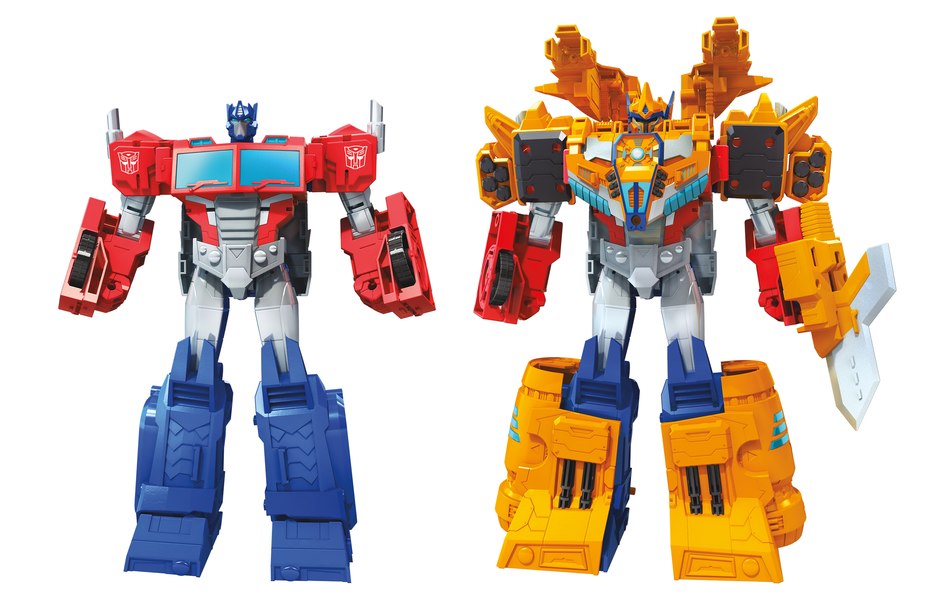 And lastly, at $49.99, we have Ark Power Optimus Prime, whose armor is, as the name suggests, the Ark itself!
Honestly, we love these. They look like a lot of fun! Hopefully the rest of the Cyberverse line looks as good when we see it at Toy Fair this Saturday.