All things considered, digital media just isn't what it used to be with the need for expensive devices, connectivity, and the decline into social mayhem that tracks everything we do. After 25 Years of the everything on the Internet. It seems down-right quaint to consider anything in print again on the shelf. It is too early to say printed media is making a comeback, but things like the "Transformers: A Visual History" book from VIZ Media may indicate interest is there.
That is just what Erik Braley (Editor/Writer) and Bill Freitag (Associate Editor/Photographer) intend to develop with their new print, YES PRINT, magazine project, "ToyRobot". I cannot deny, the idea of holding a Transformers magazine in my hands again sounds rather fresh and exciting. TFormers had the great opportunity to interview Erik and Bill about their new venture and what they have planned for ToyRobot and more than meets the magazine in the questions and answers below: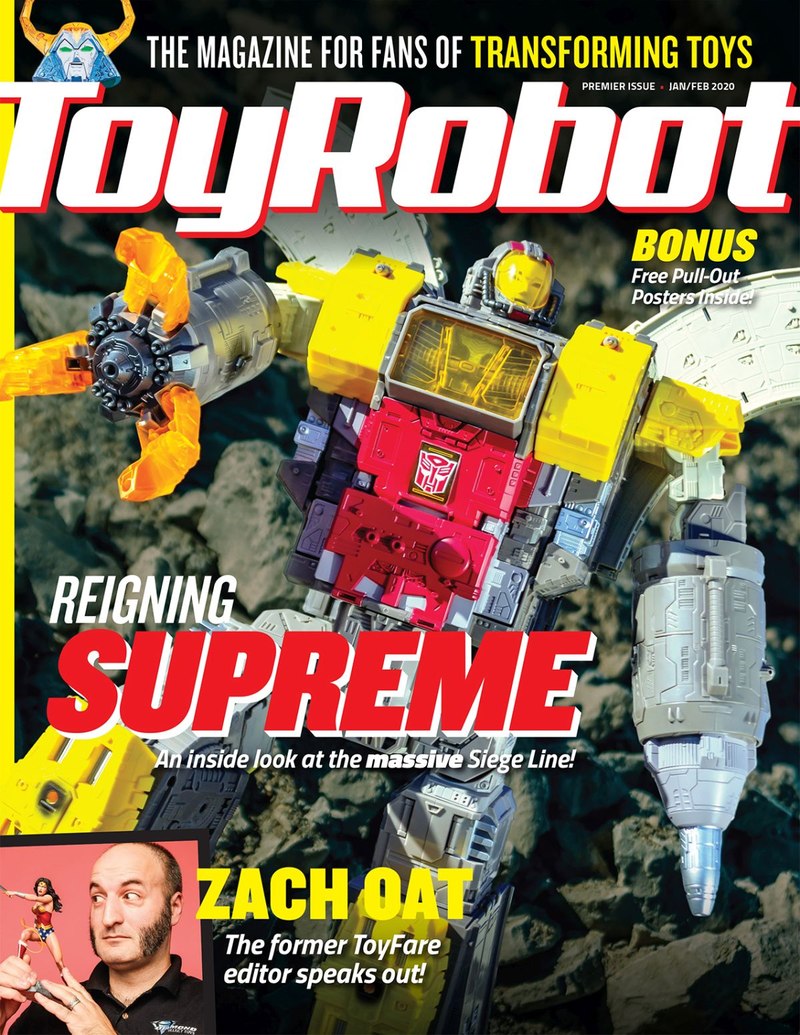 Who are the people behind ToyRobot and how did you get to this point of making a magazine?
Erik: I'm a longtime Transformer fan and collector. I've been obsessed with collecting toys, games, comics, and collectibles all my life but Transformers has always been my main love. I've wanted to make a magazine for a very long time and recently pitched the idea to my good friend Bill. He liked the idea and said we should approach a third party that might have some interest. From there things took off very fast. It was a case of knowing the right people at the right time.
Bill: I am a professional filmmaker and photographer by day, and a huge toy nerd by night! The Transformers brand had an impact on me early in life (death of Optimus Prime anyone)? I've been a serious collector for about 20 years, and it's actually my friend Erik who got me addicted. We worked on a documentary together about collecting, and he approached me about the idea of a magazine and I thought it was great. We approached a creative agency that I used to work for, and they were in love with the idea too. I miss being able to have that tangible product in hand to read, so I said let's make it happen. I'm a sucker for print.

Erik Braley (Editor/Writer)
What are your plans for the first ToyRobot issue and beyond?
Erik: My goal for the first few issues to get the word out, build the brand, and establish a good fan base. I want to bring really unique and fun articles that will bring the readers back again and again. Bill and I are constantly throwing around ideas, researching topics, and looking at what people have done in the past. My personal goal is to have you read ToyRobot and then immediately reread it with your family or friends.
Bill: We are aiming to create unique content that wouldn't otherwise be easily found online. Erik has a wealth of knowledge about collectibles, and between the two of us we have acquired many unique pieces. We want a high end national quality product that readers will want to continue to pick up. The first issue will really set the stage for what the soul of the magazine is to be. We'll have original artwork and photos submitted by members of the online community, and interviews with people in the industry.
What do you think a magazine can offer in 2020 that the Internet has not?
Erik: That's the million dollar question for us as a team. There is something unique in having a physical copy of a magazine versus reading something online. A lot of the time, a forum topic online may start off with good intent, but often devolves into some sort of madness. Many times you will see the same topics brought up over and over. ToyRobot will bring a lot of unique takes on topics and approach them from a new perspective. We will aim to bring the casual fan back into the hobby. We will be bringing pictures that no one has ever seen, in amazing detail. For some print will always be a dead format, but for many holding something in your hands is much more powerful. What's more fun, reading an article on your phone or sitting down with your friends and family, going through a magazine with them?
Bill: I think there's still a decent demographic of people that like physical printed material. Sure, it's a gamble, but nostalgia is a powerful thing. Also, we are going to try to continue to include content that is unique and interesting. Sure, the Internet is a big place, but so is Erik's brain, where the majority of these ideas are coming from. And simply put, there's just something about holding, reading, and sharing a magazine that you can't experience online.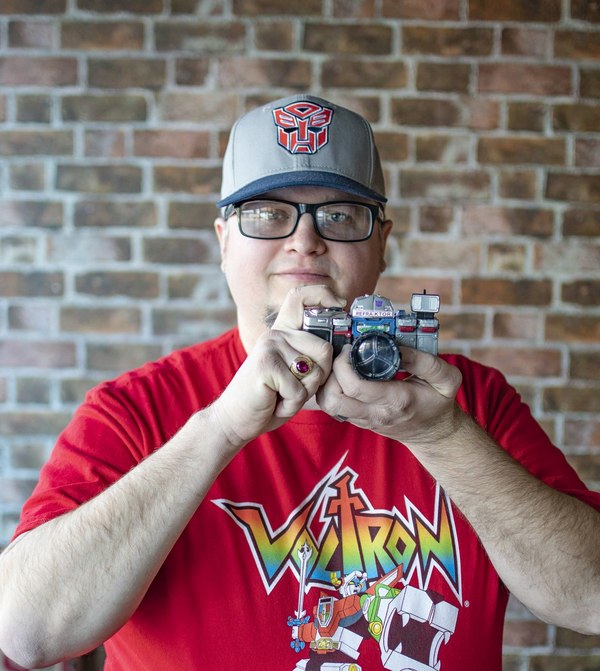 Bill Freitag (Associate Editor/Photographer)
I can see you will be covering the current SIEGE line in ToyRobot #1. Will you be covering vintage stuff as well?
Erik: We touch on all sorts of topics and eras in the first issue. G1, Armada, Siege, BotBots, Go Bots and so much more. I want to reach out to fans of all eras. I hope these articles can spark interest in topics many may have never thought of. When I had a comic shop, the rule was: nothing is too old or new. I'm carrying that mentality over to the magazine. I don't want to cater to just one genre of the fandom.
Bill: Absolutely! There is a wealth of material over the years and this is meant to explore all those things. We wouldn't want to exclude all the amazing things that have been released over the years. Many of our articles cover vintage Transformers, as well as other toy robot collectibles such as Go Bots, Voltron, etc. The Siege line, soon to be Earthrise, is ushering in a lot of new collectors as well as old ones. So this topic seemed like a good way to bridge the gap between those collectors.
Ah, nice! That reminds me, will ToyRobot be covering comics and other non-toy stuff as well?
Erik: Absolutely! We will have features in every issue where we spotlight a unique item or collectible. We will cover books, websites, comics, knock offs, third party items, everything. To me the fandom doesn't just stop at the toys or visual media. There is so much out there to write about and cover. I'm excited to cover some pretty out there products many fans may never have seen or known about.
Bill: Everything is fair game. We're going to cover representations of Transformers as well as other brands across several different forms of media be it tv, film, web, print, and merchandise. It's all folded in and provides an almost endless supply of content to write about and discuss with fans.
Wow, ToyRobot it going to be quite a meal. Will you print recipes for making your own Energon? Seriously, about the magazine itself. I see Zack Oat on the cover. Will ToyRobot include throwbacks to classic Toy mags like editorials, letters, humor, etc, or something completely different?
Erik: I reached out to Zach Oat because I really wanted an interview for this magazine. Zach's work on ToyFare is a massive inspiration for me. I'd spends hours just reading that magazine over and over again. Magazines like ToyFare and Lee's Toy Review were inspirations for me to get something out there again. Most articles will have a casual tone with maybe a hint of comedy here and there. Sometimes we will have interviews, editorials, and maybe even comedy based pieces As the magazine progresses I want each issue to bring something new and great to the table.
Bill: We keep our Energon recipe pretty close to the vest, so I wouldn't expect to see that in there anytime soon. But yeah, we will be strolling down memory lane a little bit in every issue, and getting perspectives from people in the fan community as well as people like Zach Oat. Magazines like Toyfare and Wizard were very influential and I really do miss them. As far as the content, I don't think we are going to corner ourselves into doing the same thing or following a set formula. We want each issue to feel fresh and exciting, and offer something new as often as possible. I'm sure there will be things in the magazine that make people laugh. Whether it's intentional or not though...
You mentioned doing print only. Will ToyRobot magazine be offered by mail or at retail stores? How can fans support the project initially?
Erik: We want to try and keep this based in physical copies, but there may be older digital issues offered after a certain time. Initially we are going to be doing a kickstarter. People who back the magazine will be getting their subscriptions within that backing. We will also have ways to subscribe online. As for distribution in stores, that's all stuff we are still working on. There's a lot of hurdles to get over.
Bill: Initially, the idea is to start a Kickstarter campaign to get the ball rolling. We are hoping to raise money for the first full run of volume one, which is six issues. Depending on the outcome, we will explore distribution to try to get it on the shelves at Walmart, Barnes and Nobels, etc. We plan to make the magazine available to be ordered online, and subscriptions are definitely what we want to offer because we have tons of content to share. We are also hoping to have several advertisers participate with adds to alleviate some of the costs associated with producing a magazine. The price is still being discussed at the moment, but we should have that figured out by the time we roll out the Kickstarter.
ToyRobot sounds so exciting. Can you share how long it takes to create an issue and how frequently will ToyRobot be published?
Erik: I won't go too much into the behind the scenes as there is far too much to cover. It takes a lot of work, communication, etc. As for frequency we are aiming for 6 issues in our first year.
Bill: I think it goes without saying, a lot of time and research goes into a project like this. Erik is a machine when it comes to writing, and the photography needs to stay creative and fresh so that takes some time. Production time varies depending on what we have going on, but having a team of like minded individuals working towards a common goal keeps us on schedule. I used to work for an ad agency, so we approached them when it came time to do the layout and printing, and it's all just worked out so well.
Printing has come so far since the old days when most comics were done on newsprint. What can we expect to see in modern publication compared with the old days?
Bill: The greatest advantage of publishing in the "modern" age is the digital photography, and the digital layout. Niche publications can come to market with substantially shorter production schedules, utilizing less people, and ultimately for a bit less money. Unfortunately the cost of printing, offset or web, has only gone up, as has paper and postage. But again, niche publications make it easier to focus ad sales since the target market is so narrow. Of course quantity of ads will be impacted due to the niche.
Finally, how can Transformers fans interested in ToyRobot magazine get updates about the kickstarter campaign, and beyond?
Erik: the best way for someone to keep track of what we're doing is through our Facebook page. That's going to be our main outlet currently to reach out to our fans, and eventually push our Kickstarter. We will be doing updates on there regularly, as well as interacting with people and posting anywhere from two to four times a day.
Bill: The majority of our information and updates can be found on our Facebook page:
https://www.facebook.com/ToyRobotMagazine/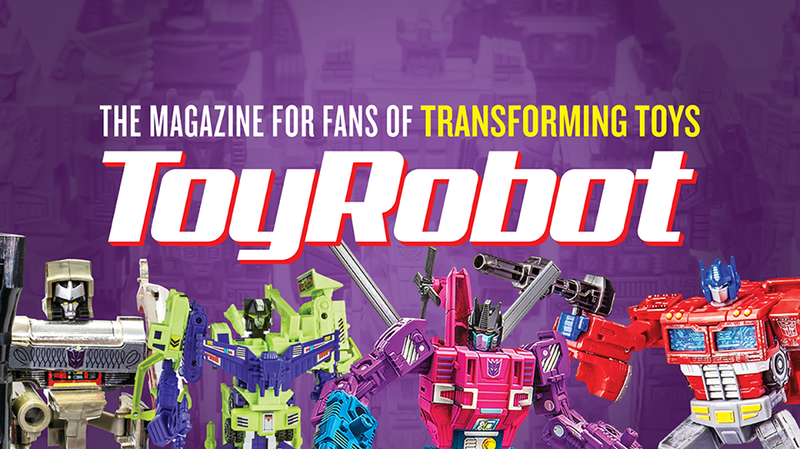 We will be announcing the Kickstarter there in the coming weeks. We are hoping to reach as many people as possible to do our full 6 issue run of the first volume. We will also be including information on where to buy the magazine and order subscriptions, as well as posting and interacting with our followers!
As fanatics ourselves, TFormers wishes Erik and Bill the best of luck in their new venture and want to thank them for sharing the news about their project with our readers. I know I cannot wait to get my hands on the first issue.