While they are killing off Transformers in Rise Of The Beasts and the Image Comics, the 3P projects are rebooting Bee's spark into strange new robots. If the Pangu Fury Bee wasn't enough for you, the Collection Space Transformation Ex Machina CS-01 Little Bee is something new and different with a Bishoujo style version of the rogue sidekick.
The CS-01 accessories includes 4 alternate faces, 4 alternate hand, 2 small guns, battle shield, stand base with storage, and she's even got a Bug alternate mode. Look for the Little Bee to be shipping in January 2024. See the translated product information, video and images below for the details.
Collection Space Transformation Ex Machina CS-01 Little Bee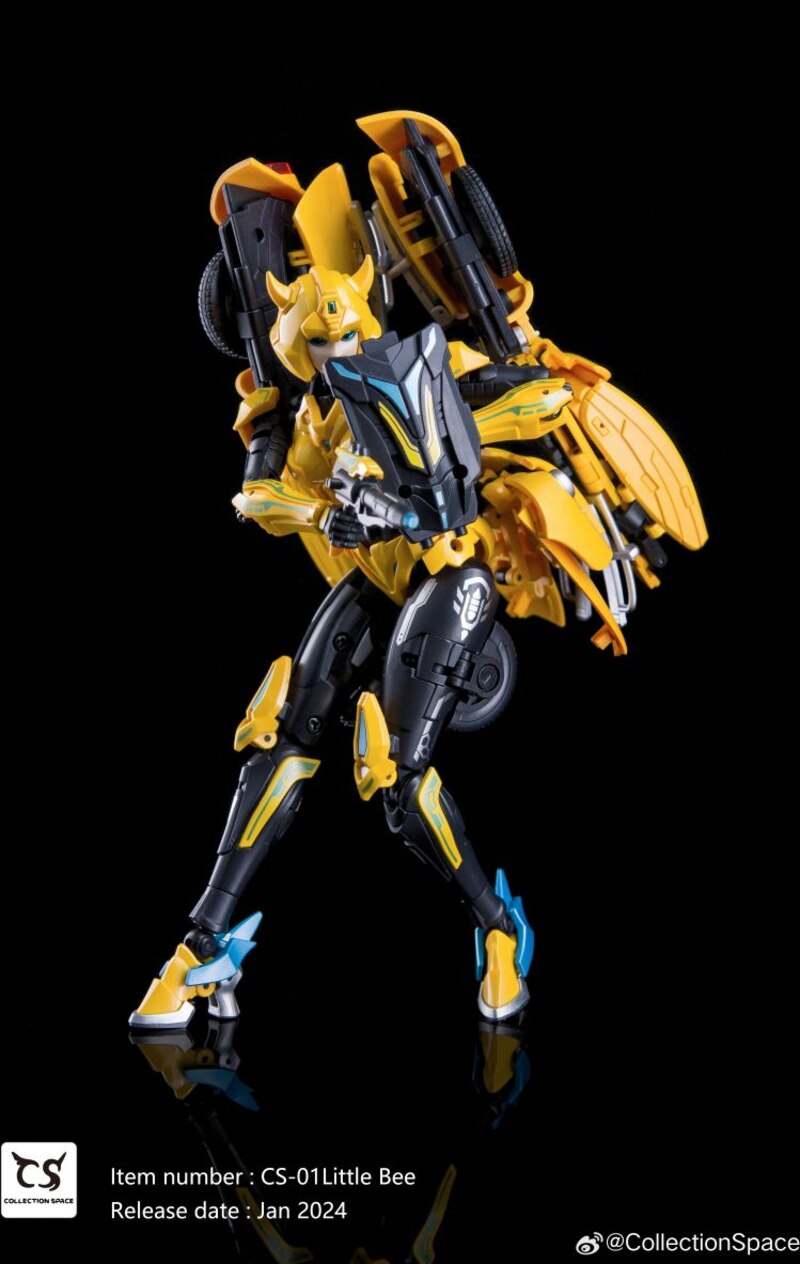 Release Date: January 2024
Retail Price: TBA
Figure height 17.5 cm / 6.8 inches
Toy materials ABS. POM. PVC. Alloy
Accessories:
4 x Changeable faces
4 x Changeable hands
2 x Weapons
Shield
Stand base with storage
It has multiple movable joints throughout the body and is highly mobile. It can be transformed into a car as a whole. Weapons can be stored in dual forms.
The backpack and skirt can be disassembled for multiple ways of playing. Large products use full spray painting and adding pad printing pattern technology.