Thanks to Hasbro who sent us this amazing promotional Transformers 35th Anniversary package loaded with a sampling of their latest Transformers retail products, and more than meets the surprises.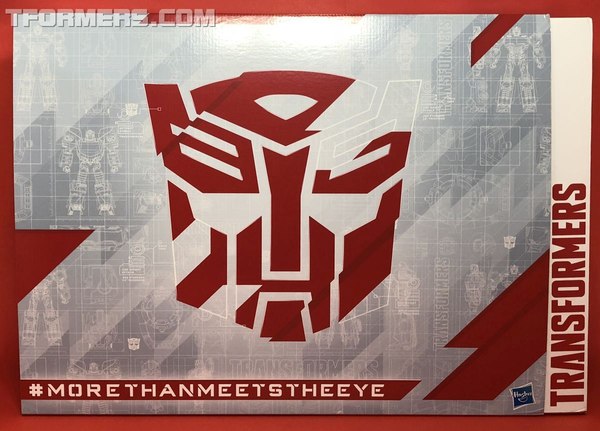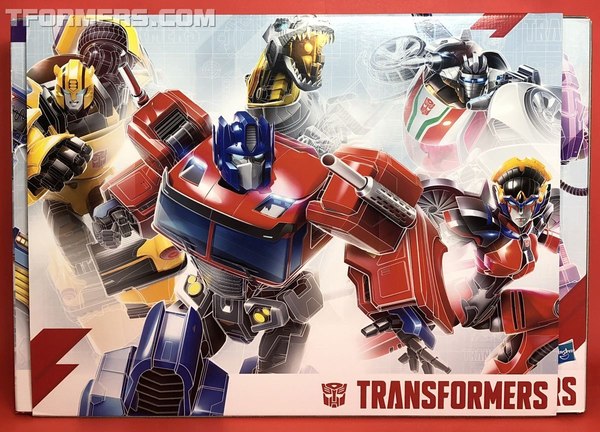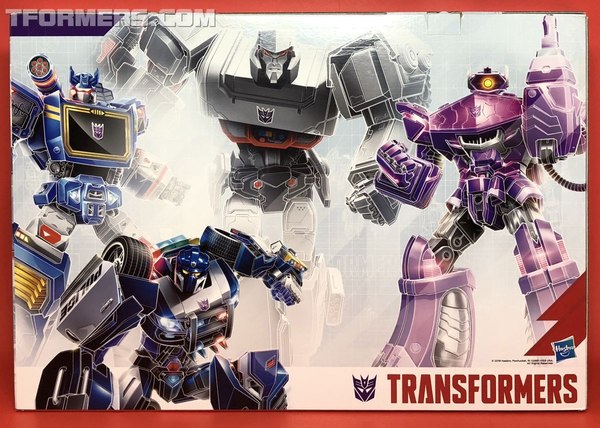 The very crafty people at HQ have worked up a fun little #MORETHANMEETSTHEEYE game into thier celebration with a secret code we had to hunt for in our box. Then, enter that on a secret site to reference more secret content. After a bit of digging, we have discovered the code and content that we have revealed below along with all the official details and an unboxing gallery showing off images of the fantastic Transformers 35th Anniversary promo packaging and what's inside.
TRANSFORMERS CELEBRATING 35 YEARS OF MORE THAN MEETS THE EYE
In honor of the 35th anniversary of the Transformers franchise, we're celebrating how these robots in disguise are IIMORETHANMEETSTREYE. Inside this box is a collection of exciting Transformers products that celebrate and embody that iconic theme. But, it's not just the hots inside this box that are MORE THAN MEETS THE EYE. The box itself is also #MORETHANMEETSTHEEYE.
To discover how, you'll need to examine your box carefully.
It's up to you to share the secrets within. Let your audience be one of the first to access a special piece of content after decoding a hidden message. This hidden Cybertronian message has never been revealed before.
Locate the Hidden Message
• There is a Cybertronian message hidden within the box. HINT: The hidden message is located within the structure of the box, not on any toy packaging or product.
• Once located visit the
Transformers War for Cybertron website (https://transformers.hasbro.com/teletraan1)
to decode the message. To find the decoder on the site click the "DECODE MESSAGE" button on the landing page. Then click a second "DECODE MESSAGE" button on the next page.
• Once you have decoded the message you will be given access to a special piece of content.
Click on the image below to enter the secret code "RUBBLE" for a FREE Transformers 35th Anniversary download that you won't want to miss!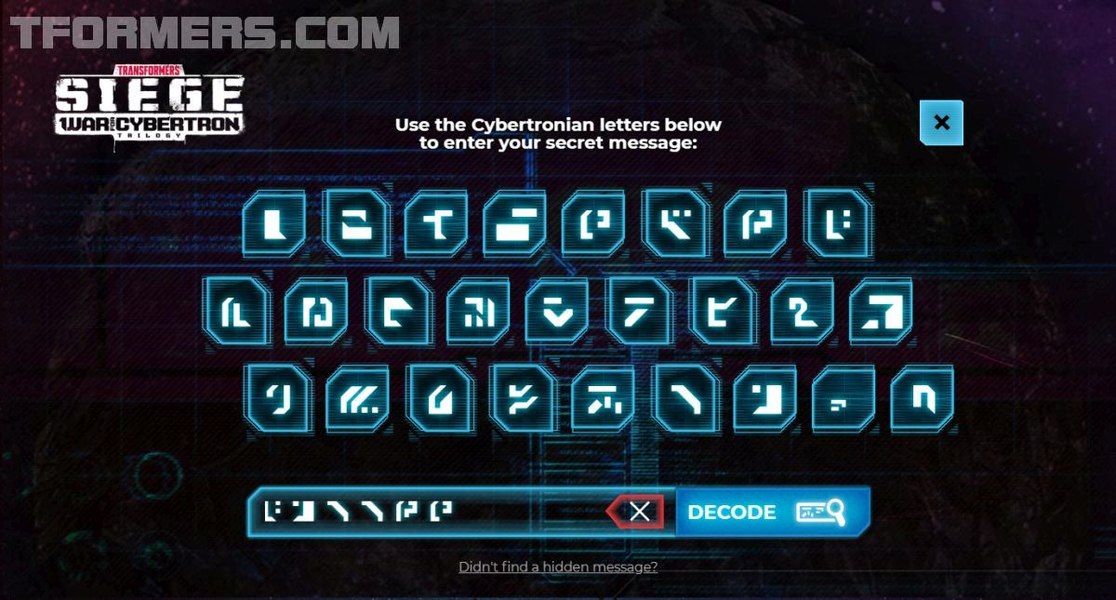 CELEBRATING 35 YEARS OF: MORE THAN MEETS THE EYE WITH AN EPIC COLLECTION OF TRANSFORMERS FIGURES
It is a world of constant change, where things are not what they seem. It is the world of Transformers...
INSIDE THE HIDDEN COMPARTMENT
Dig a little deeper and you'll find even more hidden surprises. You'll discover Transformers Trading Card Game Rise of the Combiners Booster Packs from Wizards of the Coast, 100 Ultra PRO Deck Protector Sleeves, and a Vandor Heat Reactive Mug!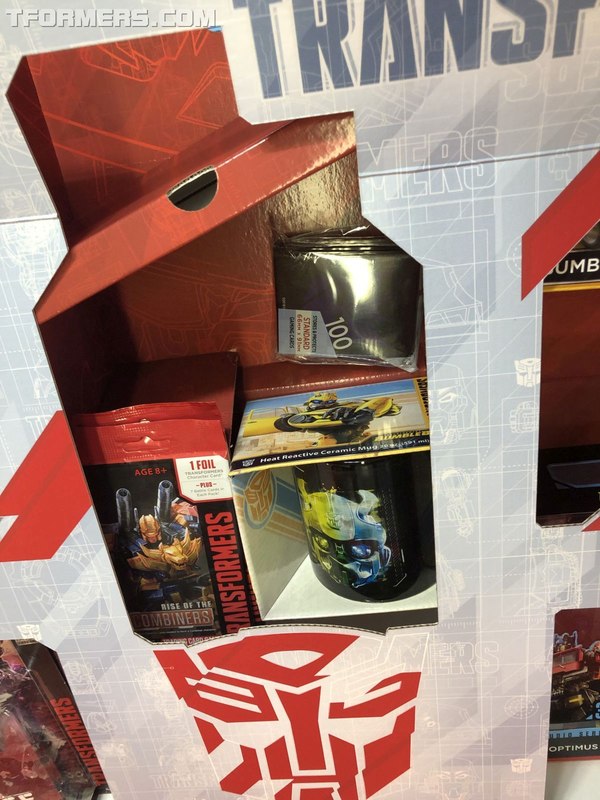 TRANSFORMERS: BUMBLEBEE MOVIE ENERGON IGNITERS NITRO SERIES
BUMBLEBEE It is a world where Energon, the lifeblood of Transformers robots, fuels the epic action on Earth and beyond. A world where you can harness Energon Igniters movie figures, and unleash the power within.
TRANSFORMERS STUDIO SERIES 38 VOYAGER CLASS TRANSFORMERS: BUMBLEBEE MOVIE OPTIMUS PRIME
It is a world where you can reach past the big screen and bring the epic action from the most iconic Transformers movie moments to new dimensions. A world where you can recreate your favorite scenes with highly articulated movie-accurate Studio Series figures.
TRANSFORMERS GENERATIONS WAR FOR CYBERTRON: SIEGE VOYAGER CLASS WFC-525 SOUNDWAVE
TRANSFORMERS GENERATIONS WAR FOR CYBERTRON: SIEGE MICROMASTER WFC-S18 SOUNDWAVE SPY PATROL
It is a world where you're plunged into the epic fight to survive on the final day of the Autobot and Decepticon battle to control Cybertron. A world where you can build the ultimate battlefield with War for Cybertron: Siege figures.
TRANSFORMERS CYBERVERSE ULTIMATE CLASS BUMBLEBEE
TRANSFORMERS CYBERVERSE ULTRA CLASS OPTIMUS PRIME
It is a world where the Autobots and Decepticons discover unique powers and skills that will either be used to defend Earths.. or threaten it. A world where you can activate dynamic attack moves with Transformers Cyberverse figures.
TRANSFORMERS BOTBOTS BLIND BAG TRANSFORMERS BOTBOTS 5-PACK
It is a world where not long ago, a glowing mist of Energon covered a shopping mall, bringing everyday objects to life as little Transformers robots. A world where you can collect tiny, converting, mischievous, and funny Transformers BMWs figures.
#MORETHANMEETSTHEEYE