Following the event news, the Transformers Battle in Brooklyn Collection has been revealed on Amazon with a bunch of new licensed products for the Transformers: Rise Of the Beasts movie coming to theaters June 9th.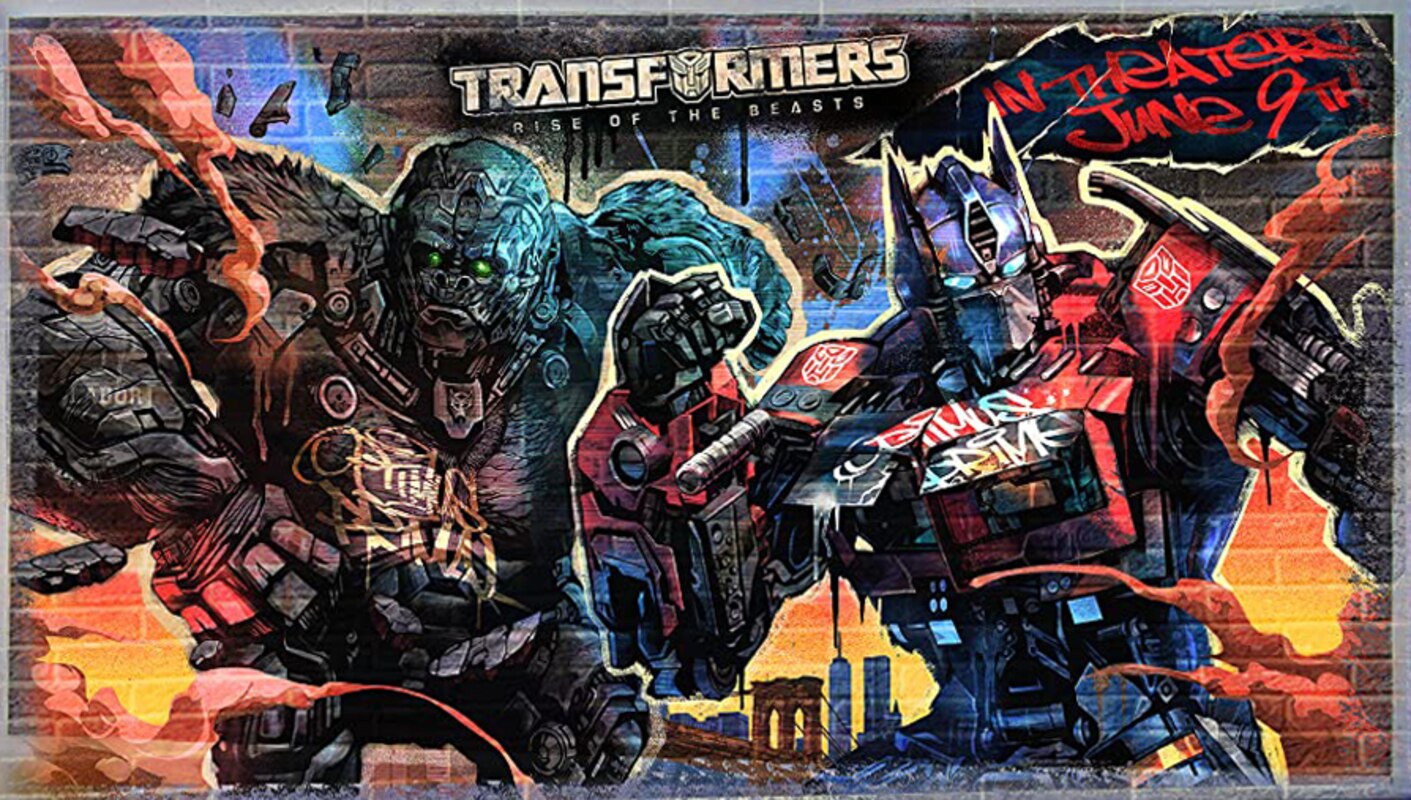 Sorry, there are no new toys that I can see, but they have loaded up on urban graffiti styled event mural, graphic posters, apparel, and bedding to dress your living spaces. Read on to see an official description followed by images of select Transformers Battle in Brooklyn Collection exclusives.
Shop the Transformers Battle in Brooklyn Collection now on Amazon.com

Transformers: Rise of the Beasts takes audiences on a 90's adventure that starts on the streets of New York, where Cybertronian Heroes and Villains wage their age-old war. And nothing is more synonymous with NYC in the 90's, then urban graffiti culture. Inspired by the graffiti-lined streets of Brooklyn and 90's Hip Hop Rap music, Hasbro has created a collection, showcasing Autobots and Decepticons as they battle it out in style. And to spotlight the collection, Hasbro teamed up with Japanese street artist, Dragon76, to create a graffiti installation in none other than Brooklyn. Highlighting the artist's vitality and passion, the graffiti mural art will be on display throughout the month of June and included in the collection.