This week a brand new promo package arrived at our door courtesy of Hasbro, which turned out to be none other than a big box of BotBots! This box was all about BotBots Series 3 - identifiable by the delightful orange "mystery" bubbles on every package. In fact, the promo box itself was adorned with a lovely orange ribbon. Clearly, this is the best series of BotBots yet!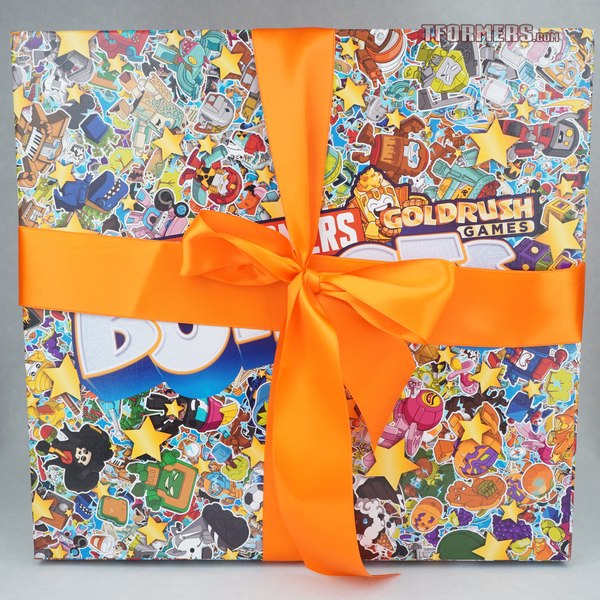 So, what all did Hasbro send us to share with you? Well, we've got a full case of blindpacks - 24 in all, as always; 4 of the 5-packs, all pulled from the Playroom Posse tribe; and 4 8-packs, split between Fresh Squeezes, and Goo-Goo Groupies. Along with them came some print materials: A checklist for Series 3, as well as a sheet announcing the retirement of three of the prior BotBots tribes, plus an invitation to take a look at envelope number two for a peek at the future...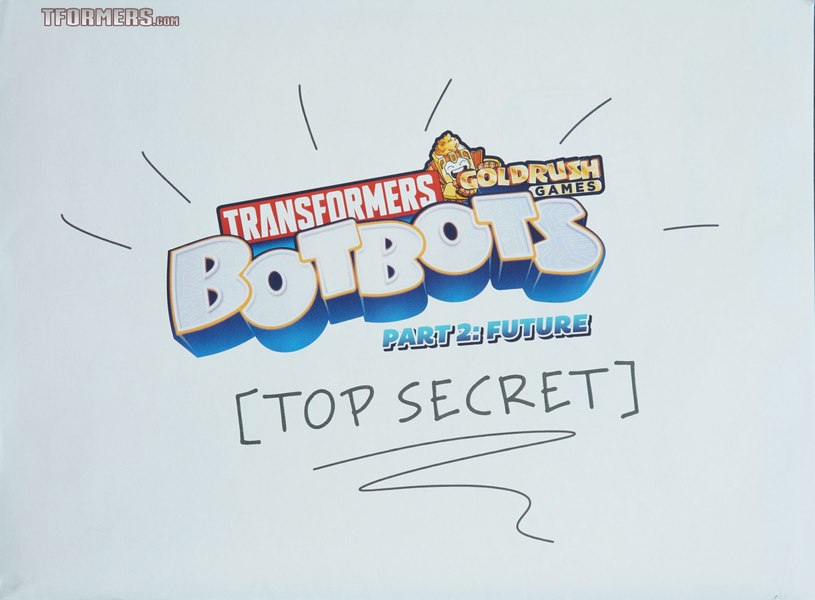 In the second envelope, we have a preview of Series 4, featuring the Goldrush Games which kicks off the 2020 offerings for BotBots. Our checklist poster sadly arrived with some defects in the printing, but the important information is still visible. The other document introduces the Winner's Circle and explains in brief about the Goldrush Games on the front; on back, three more new tribes are introduced, including Magic Tricksters, Movie Moguls, and Science Alliance.
We'll be working on more coverage from this batch of toys soon, but for now enjoy our quick gallery from the unboxing to check out what we got. If you're lucky, you might have already been able to find some of Series 3 in stores. And Series 4 is getting ready to follow, close behind!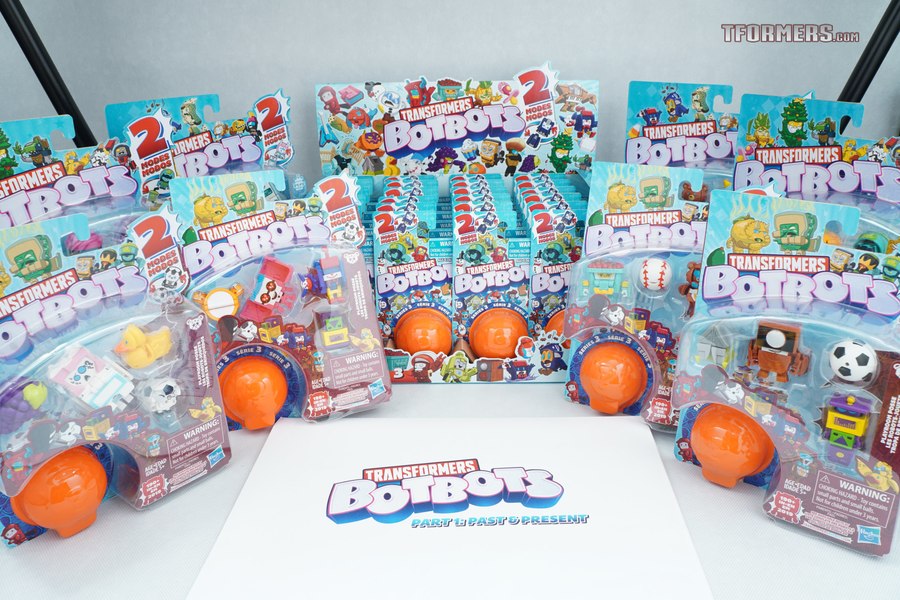 Thanks again to our friends at Hasbro for providing these Series 3 BotBots to us.