Viacom's blog posted a feature recently about the first trailer for the upcoming Bumblebee movie. The blog post retells and summarizes the events shown in the trailer, and unfortunately while it alludes to a Decepticon - most probably the seeker-ish jet featured in the trailer - it does not officially go on record as to whether that actually is Starscream, as the popular speculation holds. It seems the studio isn't quite ready yet to officially say "Starscream is in our movie" or not. But the article itself is worth a read,even with the usual promo speak, including the ever-popular soundbyte about going back to the roots of the Transformers. Find out more details and get a link back to the blog below!
The military lurks. So does a dreaded Decepticon. Charlie gets banged up. Helicopters fall from the sky.
The film, helmed by Oscar-nominated Kubo and the Two Strings director Travis Knight, promises to wrap this action in a powerful story informed by the Transformers' heritage. "I wanted to return to the essences of what made the Transformers franchise so impactful right from the beginning: character, emotion, spectacle," Knight told attendees at April's CinemaCon.
Which is not to say that echoes of Paramount Pictures' five previous Transformers films won't ricochet off the screen. "… and explosions," Knight continued, "lots and lots of explosions."
Some have suggested this seeker might be Ramjet, as the colors seen in the brief clip could fit for that character's classic look, but realistically we think it's highly unlikely to be anyone other than Starscream. But for now we'll just have to sit and wait for official word from Paramount!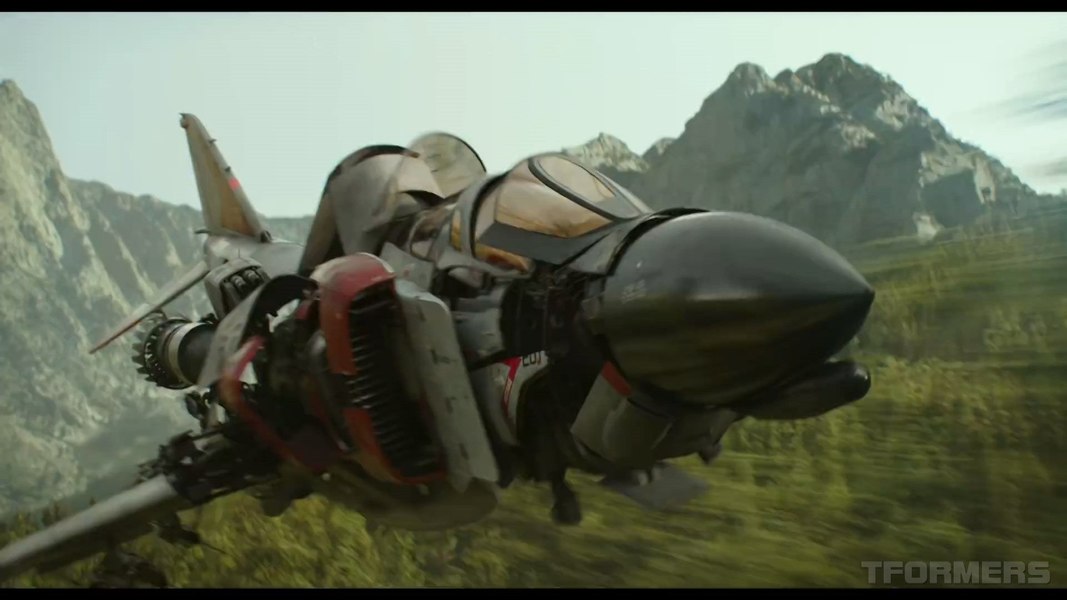 Bumblebee Transforms Hailee Steinfeld's Life in First Trailer - Viacom