A popular Transformers Video Game has been a long time coming, so long that many felt it was not possible. Even Kenji Saito, the director on the Transformers: Devastation game from Activision that was released Fall 2015. Depending on who you ask, the game has hits and misses as far as game play and design go. But few can deny, this has been the most fulfilling Transformers game experience so far. Part of that credit goes to Saito, who shares some of the challenges and how he approached Transformers: Devastation design in recent interview with Gamespot.
I got a request from [executive producer Atsushi] Inaba-san, a big proposal for Transformers.. I thought it sounded cool. I wrote up a pitch and we gave it to Activision and they were like, 'Yeah, we like it!' Pretty simple, I guess! It was kind of the same with Rising. Inaba-san will request things pretty suddenly and you'll be like, 'What? Okay. All right!'"
[...]
"From the start, I had my doubts [about Transformers] because when I looked at past games I thought, this is a series that has an established look and feel at this point... I was trying to do a different style that I hadn't seen before. I didn't know if that will work exactly, but I still had what I wanted to do, so I had to try... It was like taking Transformers and taking my own desire for the game and trying to see how they could fit together.

I like the result, obviously, But I am, very particular, about the art style itself. I drew a lot of inspiration from the classic Transformers series. I was particular in deciding the look and the feel of the game, and I hope it shows.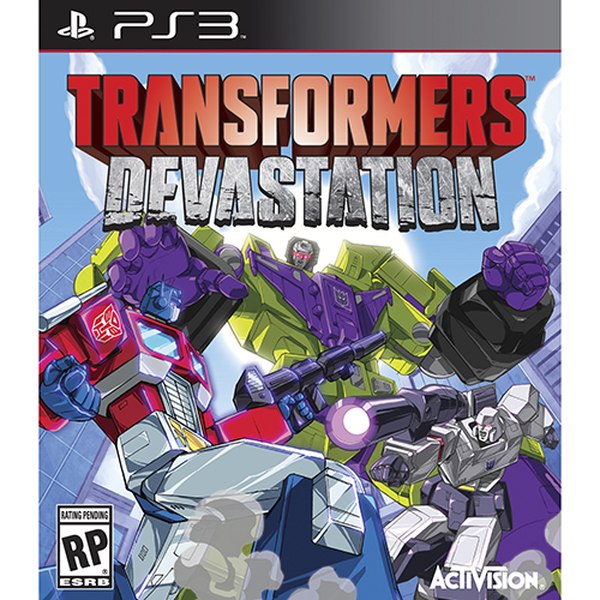 Read the full interview with Kenji Saito at
Gamespot
.