Today is Transformers Fanstream day when Hasbro's product team drops new reveals for fans at 11am ET / 8am PT. Tune in to get the scoop on all the Transformers surprises that will be coming our way. Read on to watch the official Fanstream along with our report and images to follow. Keep checking back for updates on this page as they happen.
---
Transformers Team
• Ben - Marketing
• Isabella - Franchise Marketing
• Mark - Designer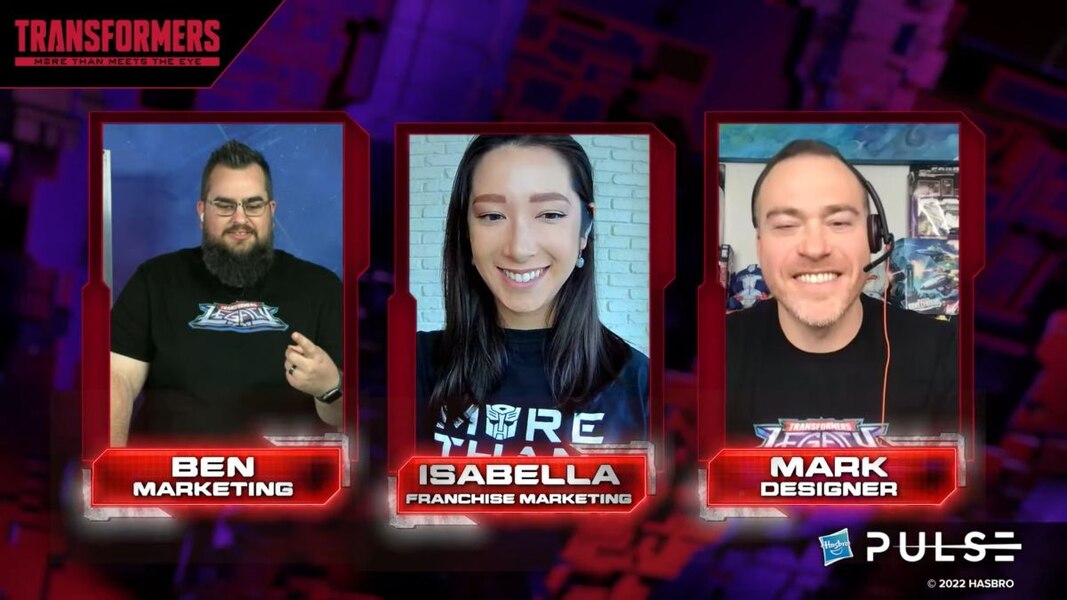 ---
Transformers Franchise Updates
+ Transformers Decepticons Invasion Virtual Reality Game
+ Transformers Tubbz Collectible Ducks - Optimus and Megatron!
+ Transformers LEGO Optimus Prime
---
Transformers Velocitron Speedia 500 Collection
• Walmart Exclusive capsule program
• Preordering opens in July
• G1 Style Packaging
• Collection includes:
5 x Deluxe: Blurr, Burn Out, Clampdown, Cosmos, Road Rocket
2 x Voyager: Override, Road Rocket
1 x Leader: Scourge

Blurr
• Deluxe class
• Studio Series 86 Blurr mold update
• New head with smirk
• IDW Version

Diaclone Universe Burn Out
• Deluxe class
• Skids repaint
• Female Autobot
• New head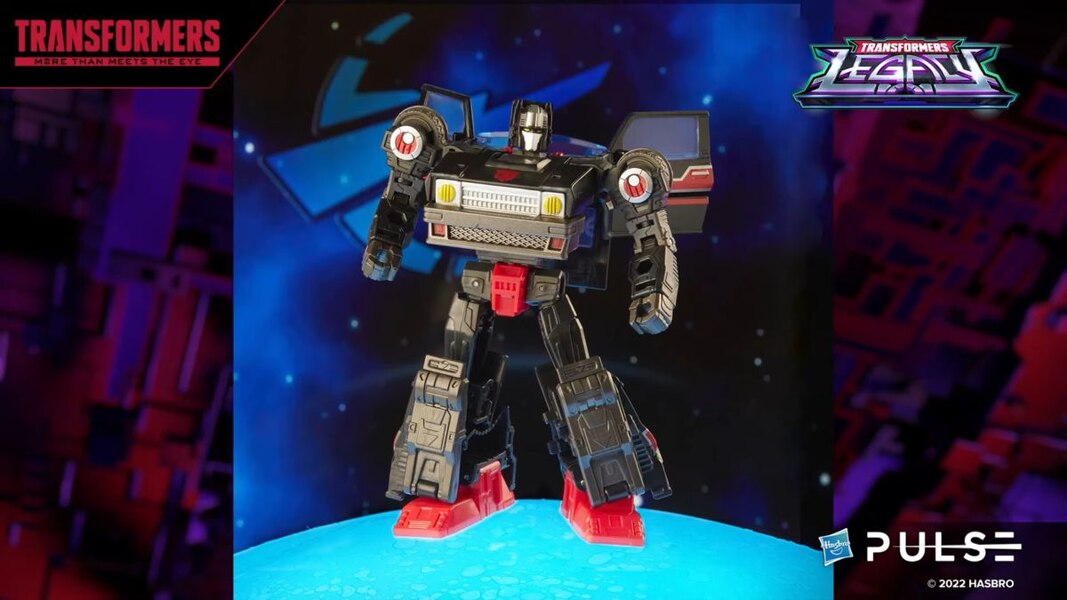 G2 Universe Road Rocket
• Deluxe class
• Prime Arcee redeco
• New Head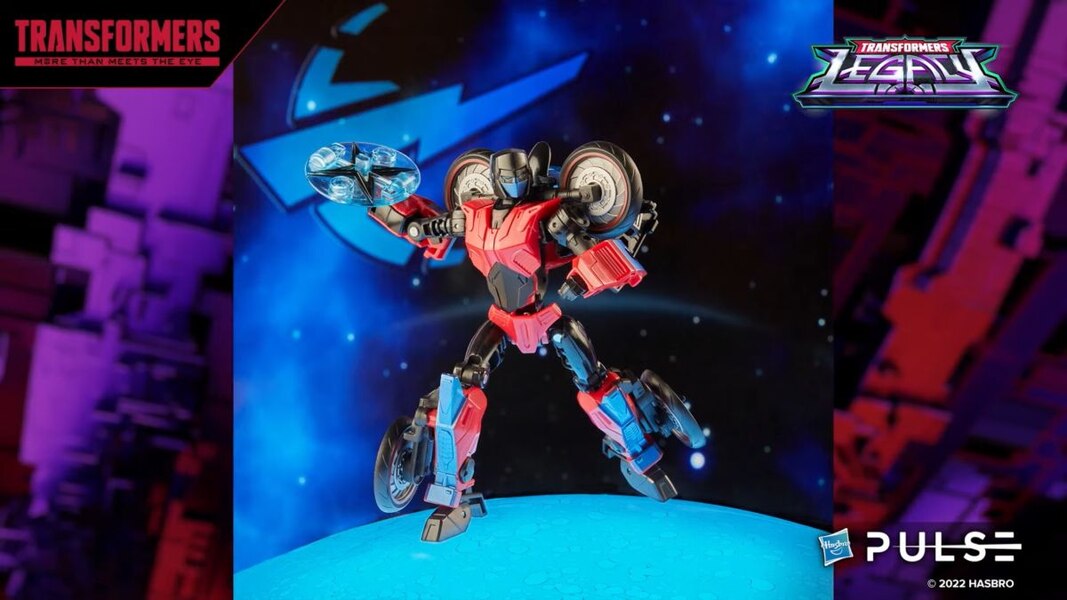 Diaclone Universe Clampdown
• Deluxe class
• Earthrise Sideswipe redeco
• Has light bar
• Colors match sideswipe's red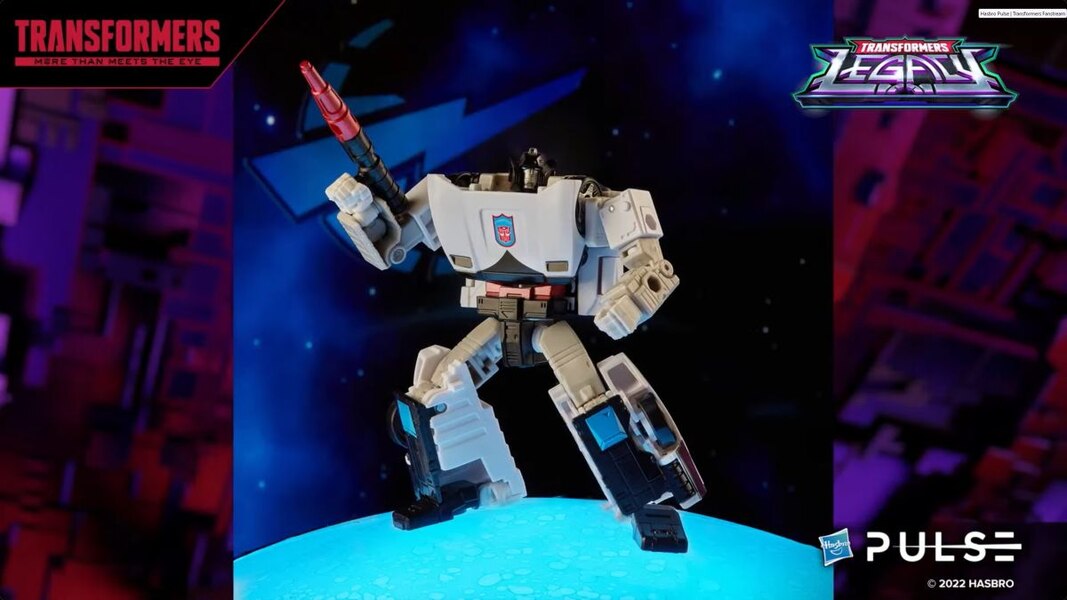 Autobot Cosmos
• Deluxe class
• Has a flag and gun combo accessory

Road Hauler
• Voyager class
• Grapple repaint
• New Head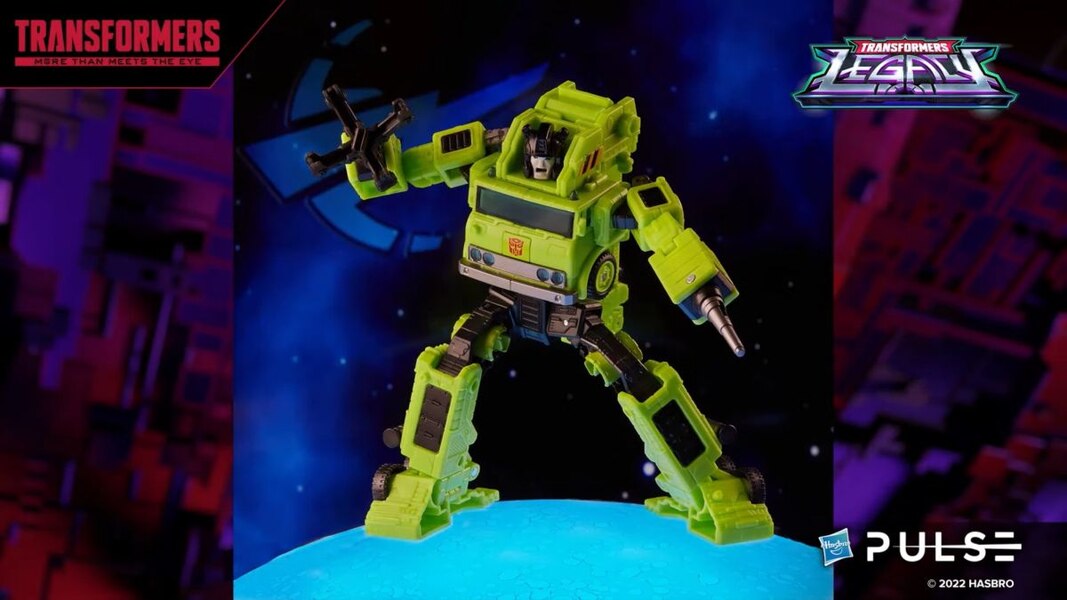 Cybertron Universe Override
• Voyager class
• All new mold
• Has clear wheels and parts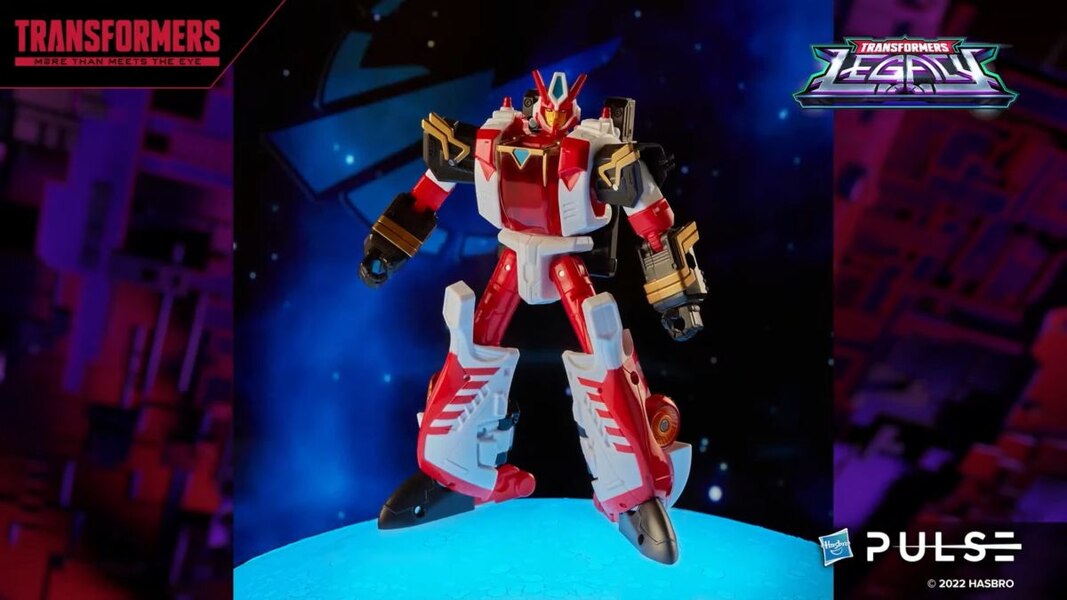 Robots In Disguise 2000 Universe Scourge
• Leader class
• Laser Optimus Prime Redeco
• Dark Nemesis colors
• Has Matrix
• Hinting at more Laser repaints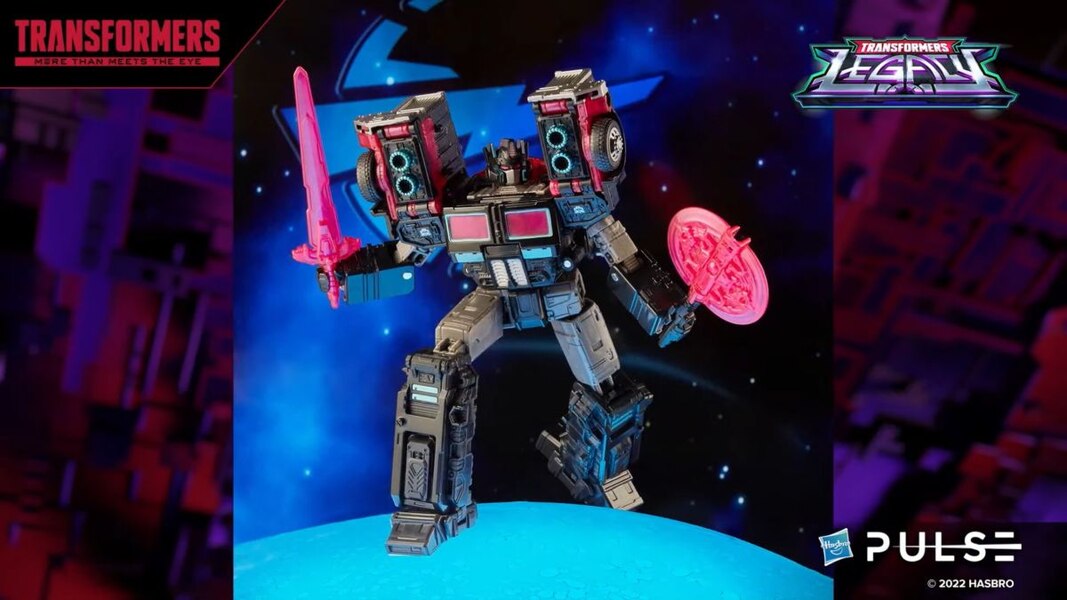 ---
Transformers Top Gun
+ SDCC Edition for Paramount
+ Includes with new blasters and motorcycle
---
Transformers RED Figures
Thundercracker
• New closed boxes

Prime Optimus Prime
• Includes Matrix and Weapons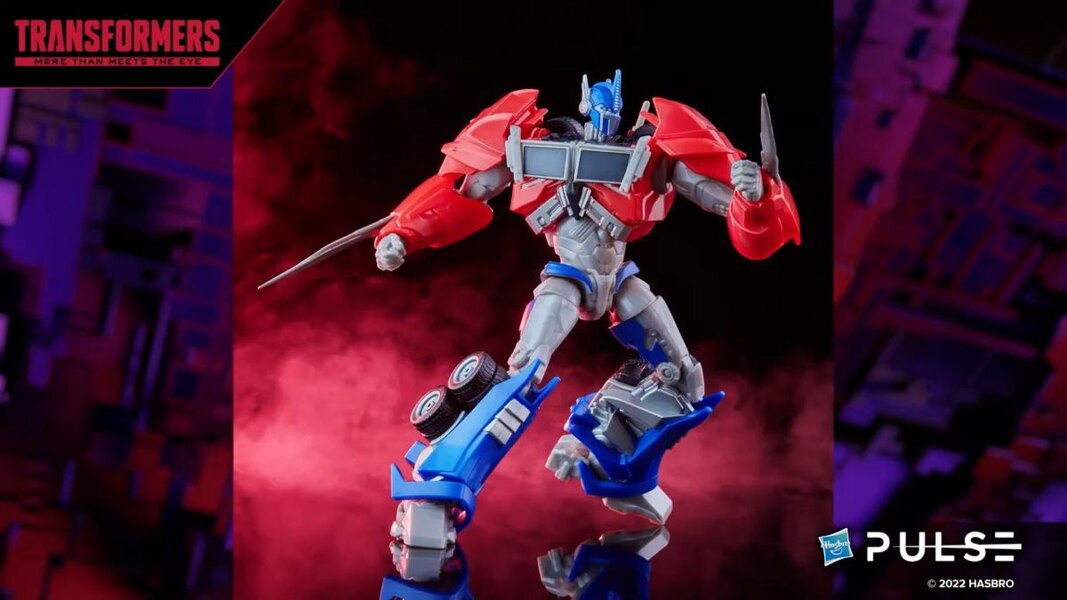 Prime Megatron
• Dark Energon and Weapon accessories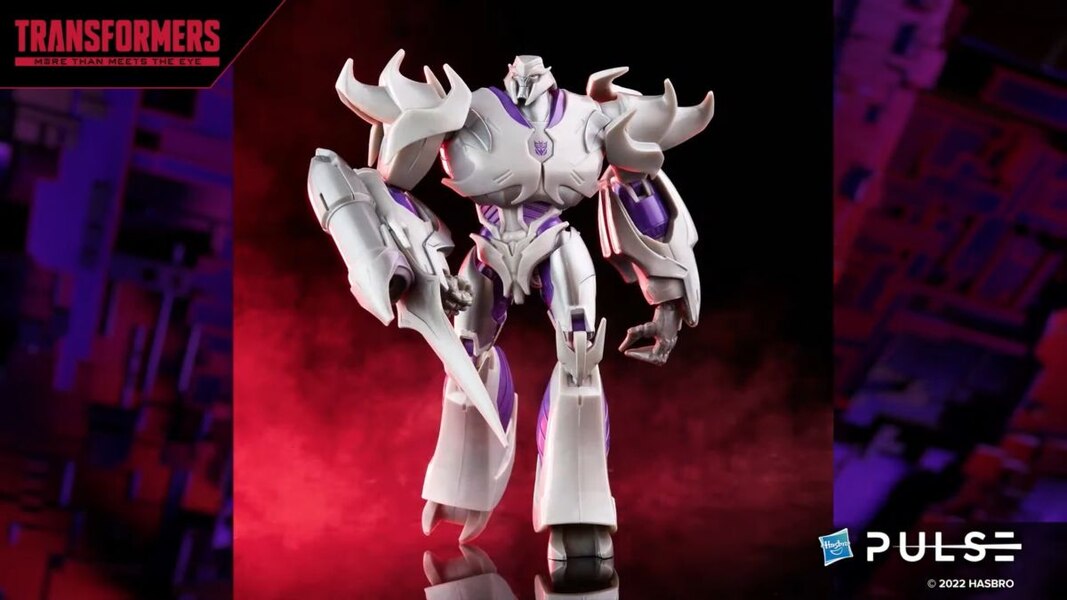 ---
Transformers Shattered Class Slicer Exo-Suit
• Action Master Wheeljack Homage
• Buggy Mode
• SG Roritchi Figure
• Black Zarak Weapon Mode
• New weapons for Wheeljack
• Ruby red clear parts
• New comic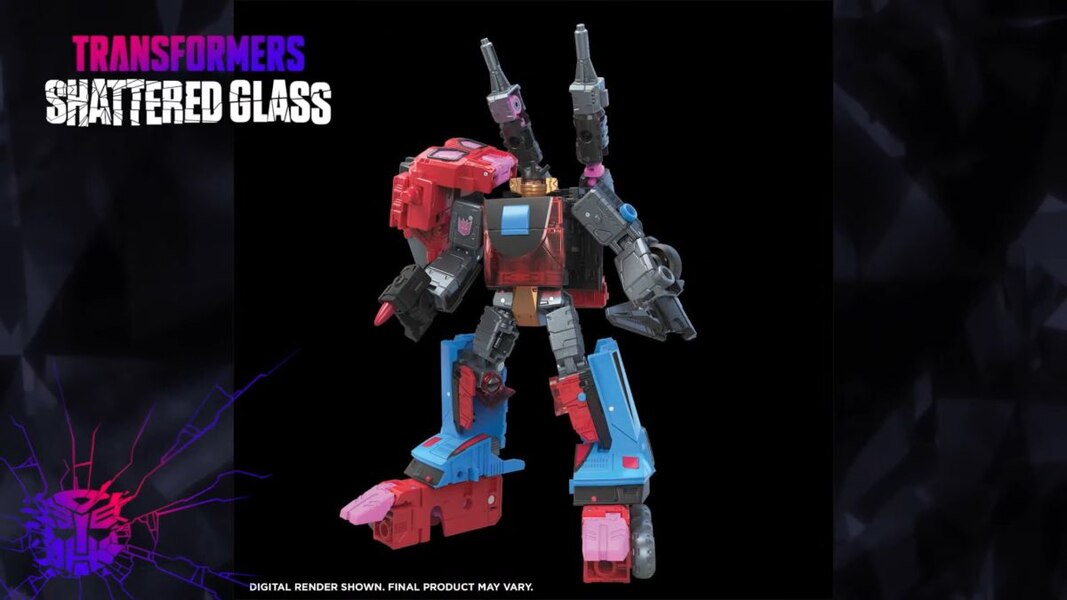 ---
SDCC 2022 Hasbro and Transformers Will Be there!
• Transformers on display
• Ben, Evan, and Isabella will be there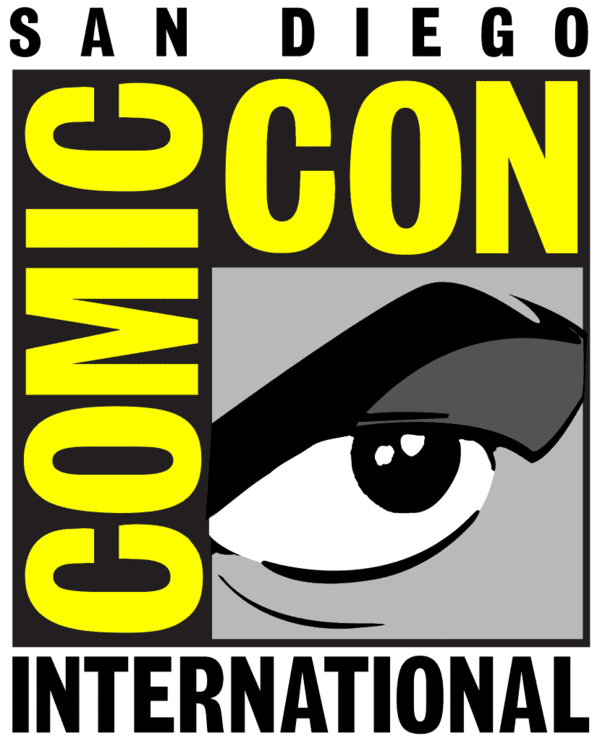 ---

Transformers Fanstream Event has ended! Thanks for tuning in. Look for more updates to follow. Check out our image gallery from the stream below.