The results are in! You voted on Twitter and here at TFormers, and the final tallies for the Hall of Fame Toy Of The Year for 2017 have been collected and sent along to Hasbro to be counted with all the other fansites! So, who won in the final polls and who was the first runner-up in each category? Keep reading to find out!

THIRD PLACE: Robots In Disguise Winner - Warrior Soundwave, 93 Votes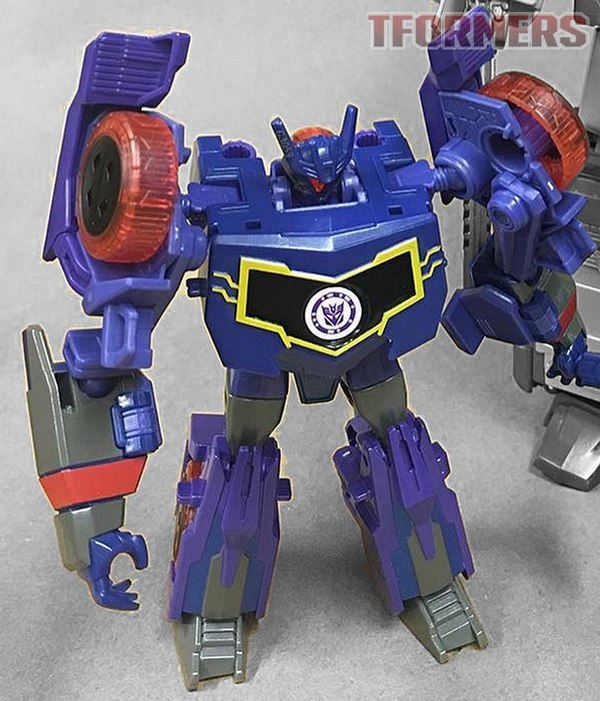 RID Warriors seem to keep getting better and better. Soundwave's a great-looking figure that encompasses elements of his previous Transformers Prime body, along with influences from Animated and G1 by way of War For Cybertron/Fall of Cybertron - which technically is a previous body for the Aligned Continuity Soundwave, after all. Warriors were the only category we felt obligated to split across two different days because of so many strong molds released this year!
RID Runner-Up: Warrior Starscream
Case in point! Starscream won the other day of Warrior polls in the Eliminations, and it's entirely possible he'd have swept this category if the nomination of Legion Starscream hadn't split the Seeker vote...
SECOND PLACE: Titans Return Winner - Deluxe Triggerhappy, 114 Votes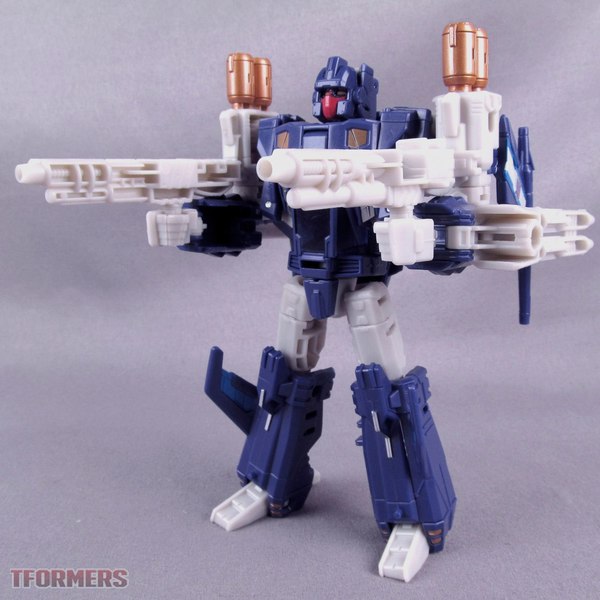 Click on the image to go to our review!
This was a little bit of a surprise. Triggerhappy's excellent sculpt, dynamic transformation and just all-around quality made him the apple of the fandom's eye upon his release earlier in the year. But while it seemed Topspin succeeded him as the collector favorite in online conversation, it's possible that the broader distribution Wave 3 has seen up to now provided Triggerhappy with an edge in the voting.
Generations Runner-Up: Leader Sixshot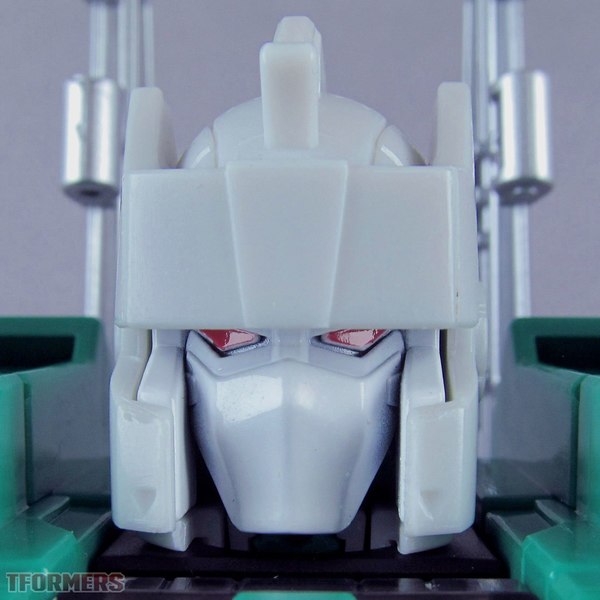 Click on the image to go to our review!
This one was a little less of a surprise. We'd entertained the possibility that Leader Overlord would win the Voyager/Leader round of voting, but he's barely seen any distribution yet. Sixshot's not perfect, but he's a good rendition of the Ninja Consultant For The Decepticons, and does pretty much everything the original toy could with more poseability added in. Also he's got that sweet
gun
Submarine
mode.
WINNER: The Last Knight & Big Boxes Winner: Titans Return Trypticon, 123 Votes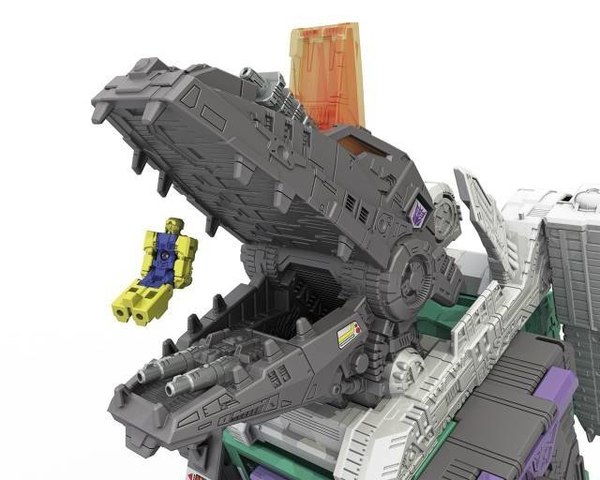 While there were plenty enough options for four days of eliminations for the other series,
Transformers: The Last Knight
saw a lot of mold reuse in the Legion class - and we wanted to give the year's big-box items a shot as well. So Friday's poll let people choose between Trypticon, the two
Titans Return
multipacks, and the
The Last Knight: Mission To Cybertron
's Planet Cybertron playset (affectionately referred to as "G2 Primus" by some fans.) Trypticon swept that category and the shared finals with TF5 as well! Not bad for a figure that is just now beginning to see official distribution... but it's a really nifty update of the G1 figure that also incorporates the Titan Master gimmick in an incredibly entertaining way. Reminder: if your Trypticon gets Titan Master indigestion, Pepto Bismol tablets are a bright Energon Pink. That can't be a coincidence, can it? (Yes.)
Last Knight/Big Box Runner-Up: Transformers: The Last Knight Voyager Megatron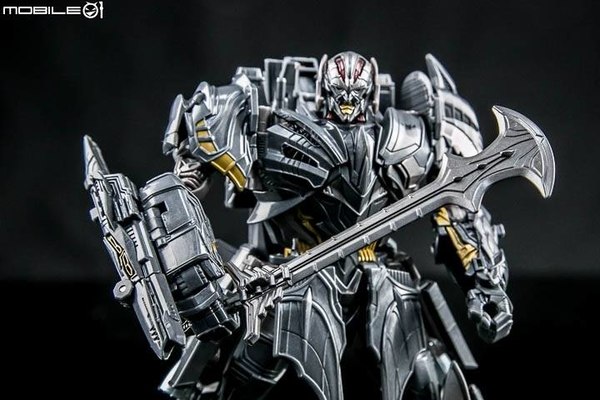 While Megatron easily won both of his nominated
Last Knight
categories - Leader and Voyager - even the combined amount wouldn't have been enough to stop the rampaging Trypticon. Which is not a knock against either Megatron: both figures are absoluely gorgeous, and most reports on the just-shipping Voyager have been positive to boot. All three of Hasbro's main Transformers toylines have been really strong in terms of quality this year, and that's something to be thankful for.
Lastly, we at TFormers would like to thank everyone who voted! We've passed our results onto Hasbro, and are looking forward to learning the final Hall of Fame inductee at HasCon in September!