Hasbro held a new online corporate event called the Innovation Showcase that was aimed at sharing all the things Hasbro has going on for 2022 and beyond. Sorry, nothing really new, though we do get some new insights about the toys planned for Transformers EarthSpark.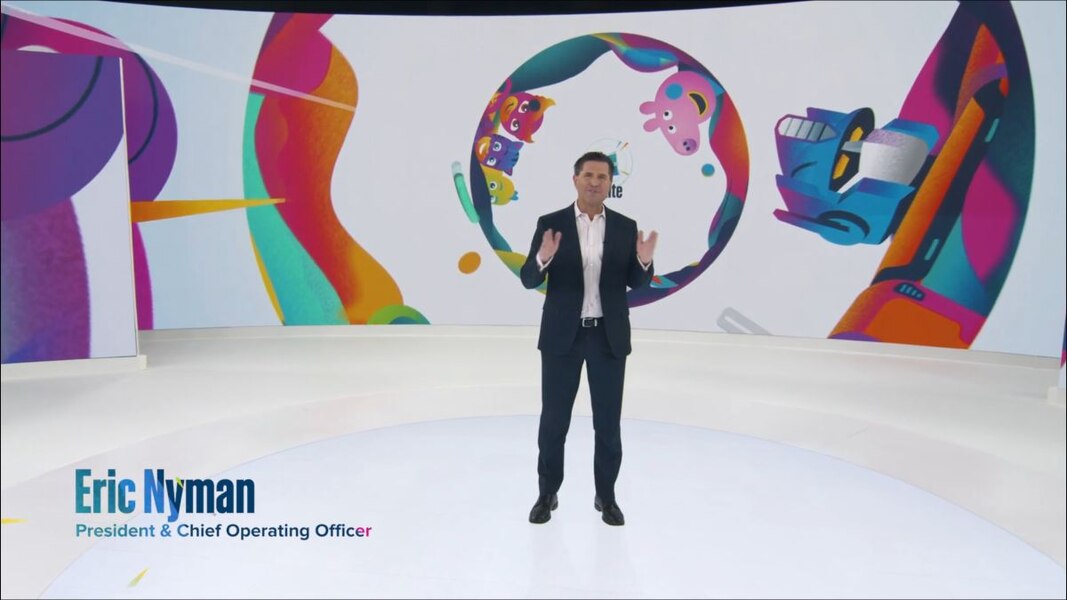 Moreover, the event gave us our first introduction to Hasbro's new President and CEO, Eric Nyman, followed by all the properties and products they are developing, including Transformers! The following points about Transformers were shared in the broadcast with a full transcript and slide images from the segment shown below.

• War For Cybertron and Bumblebee Cyberverse Adventures saw double-digit growth in 2021.
• The Transformers Metrobase dedicated theme park has opened at Universal Studios in Beijing, China.
• Transformers EarthSpark is in co-production in partnership with Nickelodeon - Trailer Shown
• Transformers EarthSpark toys are planned to feature firsts for Transformers including "toy prize conversion, classic conversion, and magic conversion."
• Transformers: Rise Of The Beasts will be in theaters June 9th 2023.
• The Transformers: Rise Of The Beasts (2023) film is a sequel to the Transformers Bumblebee (2018) movie.
• Transformers: Rise Of The Beasts is the first of a series in the Transformers film franchise.

Read on to see the full report below from Jenny Whitlock, Vice President of Global Franchise Strategy. You can watch the entire broadcast at the following link Hasbro 2022 Innovation Showcase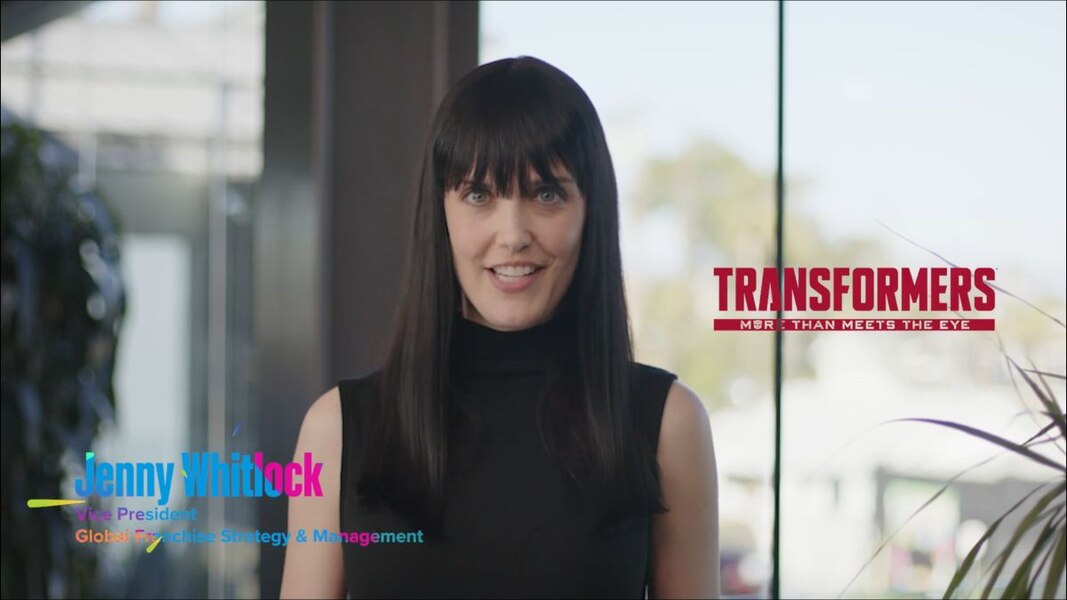 Let's start with one of our most powerful global franchises, Transformers. Its highly engaged fan base spans all ages and we're investing solidly in the future to ensure we continue to strengthen and grow that fandom. We're focusing on delivering news stories, themes, characters, and experiences that not only deepen engagement but also invite new audiences into the brand's expansive and thrilling world.
Our success in 2021 sets us up well for the strong year we have planned in 2022 from content like War For Cybertron and Bumblebee Cyberverse Adventures that helped drive double-digit growth in the action figure category in 2021. To our first-ever dedicated Theme Parkland Transformers. Metrobase at Universal Studios Beijing. It's never been a more exciting time for the brand.
Entertainment is at the heart of Transformers. We have been working closely with eOne to redefine what's possible in the storytelling universe and create content that connects with all our consumer segments from fans to families to kids. We're driving against multi-year roadmaps to supercharge our blueprint and 2022 is just the beginning of what's to come for Transformers.
In partnership with Nickelodeon, we are co-producing a new original animated kids series, Transformers EarthSpark. This action-comedy follows a new species of Transformers on Earth as they find their place and purpose among Autobots, Decepticons, and the human family that adopts them.
EarthSpark presents many firsts for Transformers that we're bringing to life for kids leading into insights. We identify core pillars of play that allow us to take conversion to another level and connect with kids to deliver on the magic they want to be brought to life in toy prize conversion, classic conversion, and magic conversion. Will create a true show-to-shelf moment for the line, an innovative new way to convert EarthSpark's greatest heroes.
Transformers EarthSpark will continue to ignite the franchise with kids as we head into 2023, leading us into our biggest theatrical event to date, "Transformers: Rise Of The Beasts", only in theaters on June 9th, 2023. We're partnering with eOne, Paramount, and a visionary new director to bring to life a Transformer story as you've never seen.
The film will pick up after the events of 2018 Bumblebee and follows Optimus Prime, Bumblebee, and an unlikely team of humans who are joined by a group of powerful new allies, the Transformers Beasts.
The introduction of these characters will be a significant moment for all from kids to core fans and especially those who grew up with Beast Wars in the 90s. "Transformers: Rise Of The Beasst" raises the stakes and sets us up for what's to come over the next few years in our film franchise.