Oliver Twist didn't get more, but you do with the just leaked Transformers Legacy Armada Starscream and Predacon Inferno official product descriptions, or at least part of them. Get some of the details on the much anticipated figures in the official copy below.
Transformers Legacy Voyager Armada Starscream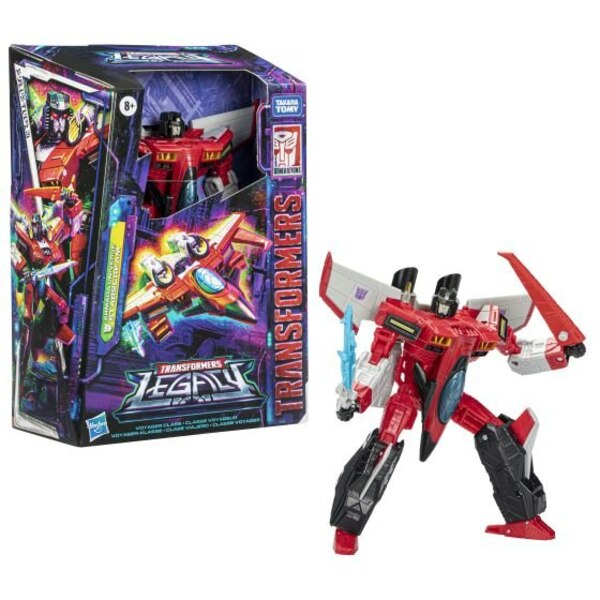 • TRANSFORMERS ARMADA-INSPIRED DESIGN: This Transformers: Legacy 7-inch Armada Universe Starscream robot toy is inspired by the animated series, Transformers: Armada, updated with a Generations-style design
• UNIVERSES COLLIDE: Universes collide with Transformers: Legacy! This epic line of Transformers toys brings together fan-favorite characters from across the Transformers multiverse
• 2 EPIC MODES: Action figure converts from robot to jet mode in 18 steps. Features articulated jet turbines and comes with a Star Saber sword accessory inside by the animated series
• HARNESS THE POWER OF ENERGON: Gear up with the most powerful substance on Cybertron: Energon! This Armada Universe Starscream figure comes with an Energon sword accessory that attaches with both modes
• SCAN THE CODE: Scan the code on each package to reveal character tech specs from across the multiverse! Collect other Legacy figures to reveal their character tech specs (each sold separately, subject to availability.
Transformers Legacy Voyager Predacon Inferno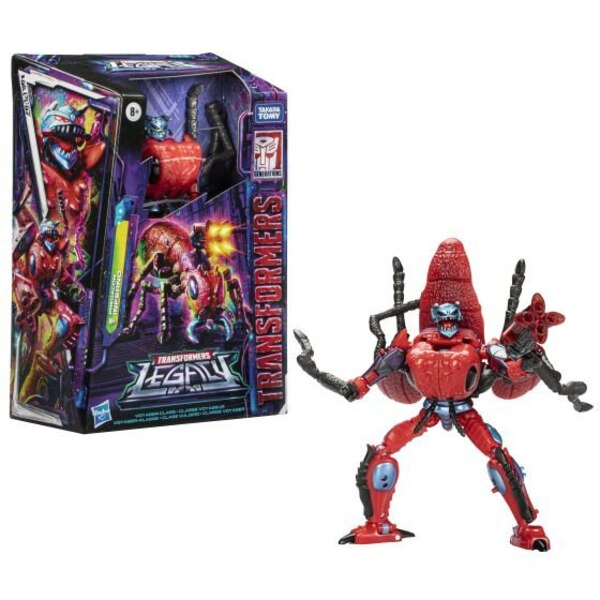 • BEAST WARS INSPIRED DESIGN: This Transformers: Legacy 7-inch Predacon Inferno robot toy is inspired by the animated series, Beast Wars: Transformers, updated with a Generations-style design
• UNIVERSES COLLIDE: Universes collide with Transformers: Legacy! This epic line of Transformers toys brings together fan-favorite characters from across the Transformers multiverse
• 2 EPIC MODES: Action figure converts from robot to fire ant mode in 26 steps. Features articulated mandibles, robot mode jaw, and realistic fire ant textures
• HARNESS THE POWER OF ENERGON: Gear up with the most powerful substance on Cybertron: Energon! This Predacon Inferno figure comes with a blaster accessory that attaches with both modes
• SCAN THE CODE: Scan the code on each package to reveal character tech specs from across the multiverse! Collect other Legacy figures to reveal their character tech specs (each sold separately, subject to availability)