Transformers China has revealed the next Transformers Masterpiece will be the Transformers Masterpiece Movie MPM-13 Blackout and Scorponok set based on the Sikorsky Aircraft MH53 helicopter.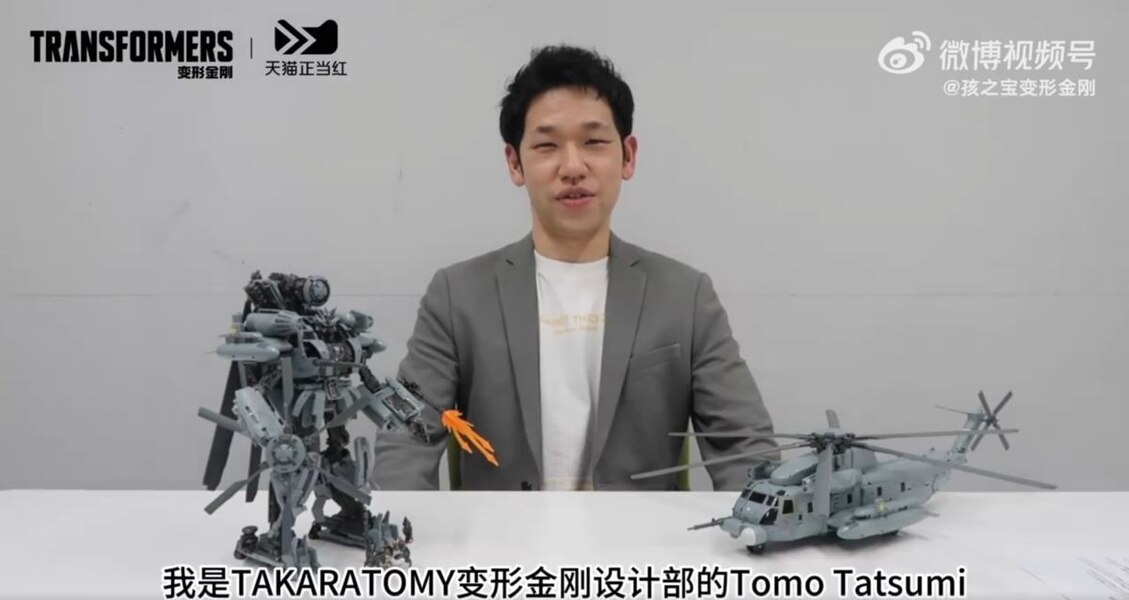 In celebration of the Transformers 2007 movie' 15th anniversary, Takara presents this BIG new Masterpiece edition at 29 cm / 11.5 inches tall with over 50 points of articulation and 200 paint apps. The price is listed to be 1648 Yuan / $257 USD to be released Fall of 2022.
Surely, this will be announced for overseas release soon enough so stay tuned for news on that soon as we know more. Read on to see the translated update with images to follow.
The 15th Anniversary of the Transformers Movie. As the first character to appear in a Transformers live-action movie. The star carries historic significance. He is the general of the Sky Tiger Air Force, General, a loyal supporter of the Decepticon is good at fighting, one I was ruined as soon as I appeared. A military base Ingenuity, a unique model, living original, reproduces the shape of the movie. Sincerely pay tribute to the 15th anniversary of the release of "Transformers 1"