We're now taking preorders for the new Optimus Prime and Bumblebee by Takara Tomy, both releasing this October. They both cost 5,440 yen at HLJ about 50.88 USD or 43.50 Euro.
Transformers Movie Power Charge Bumblebee
Bumblebee from "Transformers" will be getting his own highly anticipated movie soon, and this figure recreates his look from that upcoming film! He's transformable into his yellow Volkswagen form, and he comes with a battle mask and his Stinger sword for when it's battle time! Rotate the change wheel in his chest to activate choice commands! Different sound effects can be created in his vehicle and robot modes as well. Get yours today!
Set Contents:
• Main figure
• Stinger sword
• Battle mask
• Requires 1 AA-size battery, not included.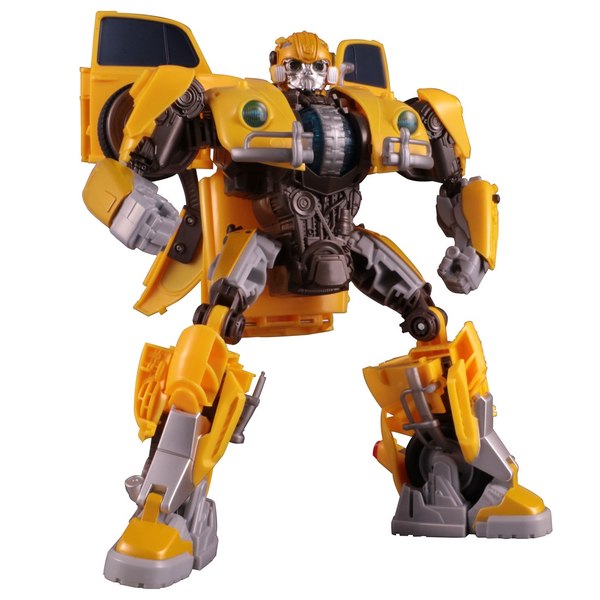 Transformers Movie Legendary Optimus Prime
This version of Optimus Prime transforms between his movie-version robot form to his original trailer form with ease! Prime is painted in his original red and blue colors, and he's armed with his ion blaster from the movie, which can be attached to his back, and which itself can transform into a tracked vehicle! Get yours today!
Set Contents:
• Optimus Prime
• Ion blaster
Pre-order these figures now at HLJ.com