More mainline reveals for the Transformers: Rise of the Beasts today, as we get the official look at Bumblebee Eagle Beast-Mode figure. Once again, Bumblebee get the redux with a fowl looking Eagle Beast-Mode that gives him a sword, wings, bird head in his chest, lights, and 15 effects and phrases. The new movie is only months away to explain all this, or not, on June 9, 2023. See the official product information followed by the images for the full preview thanks to ComicBook.com.
TRANSFORMERS: RISE OF THE BEASTS BEAST-MODE BUMBLEBEE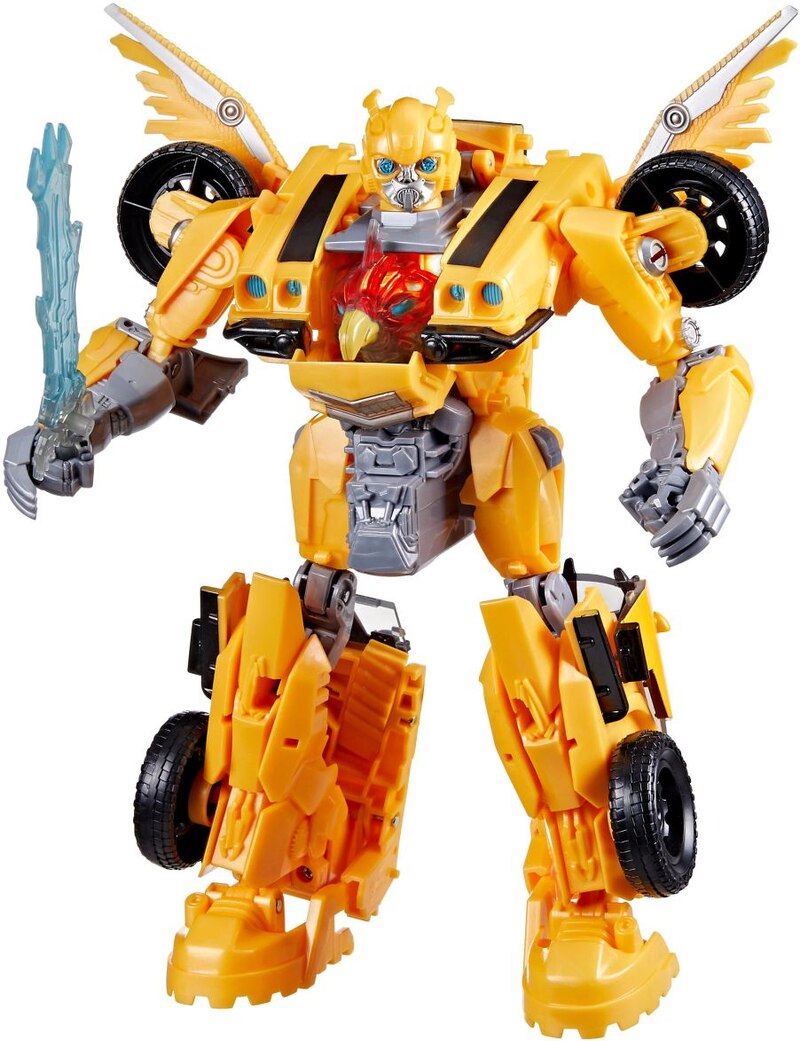 Approx. Retail Price: $49.99 USD
Release Date: July 2023
Ages 6 and Up
The battle on Earth is no longer between the heroic Autobots and the evil Decepticons as the new "Transformers: Rise of the Beasts" film introduces the Maximals, the Predacons, and the Terrorcons, in an epic 90s globetrotting adventure. The new Transformers: Rise of the Beasts Beast-Mode Bumblebee action figure inspired by the new movie takes on the popular character's new beast alt mode and stands at 10" tall. The figure converts between 3 modes: robot, vehicle, and beast; and can go from robot to licensed off-road Camaro in 19 steps before squeezing the figure's legs together to reveal the new eagle beast mode. The new toy features button-activated lights and 15 sound effects and phrases, and includes a sword accessory that can attach in each mode. Available July 2023 at most major retailers.