A number of people who have the Titan class Omega Supreme on preorder via Amazon have reported this evening receiving e-mails to update them on their order status. Specifically, it looks like all outstanding preorders have had a new estimated arrival date given. Amazon had previously indicated Omega Supreme would arrive in stock as of August 15th, but the latest information pushes that back all the way to October 4th.
Image courtesy of Chad Carter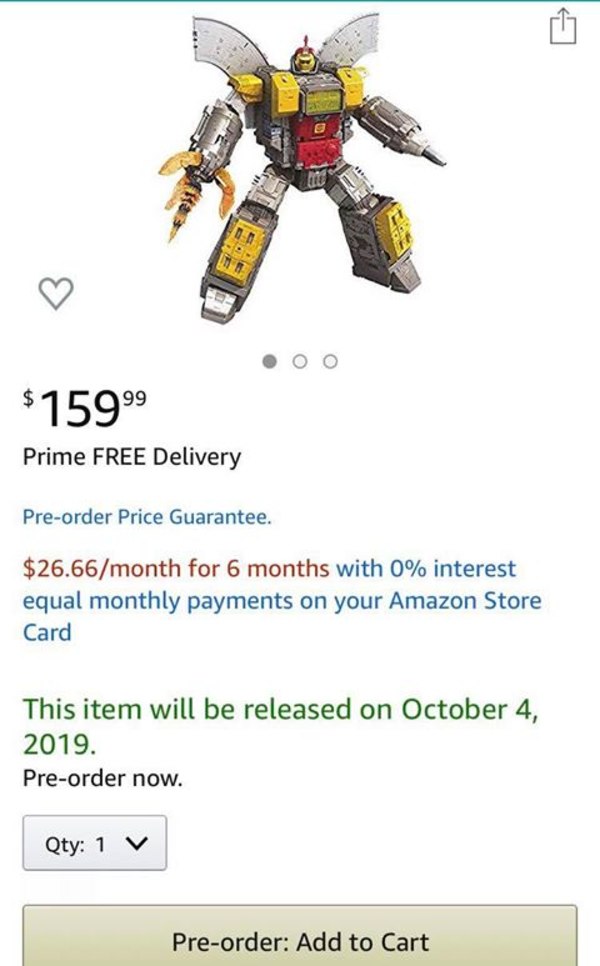 This may actually not be an entirely new development. Hasbro Pulse had listed an arrival time in October for some time already, and it was not the only outlet to have done so. With Omega going through at least a couple of cycles of preorders with "sold out" states in between, it was easy to presume that these later dates would represent shipments of subsequent batches. However, with Amazon getting on board with the new date, and people who preordered as soon as listing went live all the way back on Toy Fair weekend, it seems more likely that the entire production run may be delayed.
We've seen final or near final samples from official photography, as well as appearances at hobby shows, so it's unclear whether the issue is a snag in manufacturing, or possibly is happening at the point of shipping them out from the factory for distribution. However, it's not the first large ticket Transformer that's found itself with a notable delay. MP-43 Beast Wars Megatron and MP-44 Convoy/Optimus each saw delays of a month or longer versus their originally solicited dates, which might lend more weight to some sort of systemic issue with production.
We'll keep you posted as the situation develops.