Just in are new looks at Transformers TCG's War for Cybertron: Siege expansion that is coming out next month with many of the first wave War For Cybertron SIEGE characters showing up as players.
Thanks to previews from Screen Rant and Tabletop Gaming, we have some exclusive looks at commanding new character cards including General Optimus Prime, General Megatron, and Sergeant Hound as well as some of the Battle Masters Private Firedrive and Micro Masters Private Red Heat making the cut. These guys have a new game function in their weapon modes with a possible Prowl reveal:
A new black battle icon finding its way into the TCG with War for Cybertron: Siege I grants the ability for cards to enable Pierce if they're flipped during attacks, letting players do damage directly to enemies by ignoring defence [sic].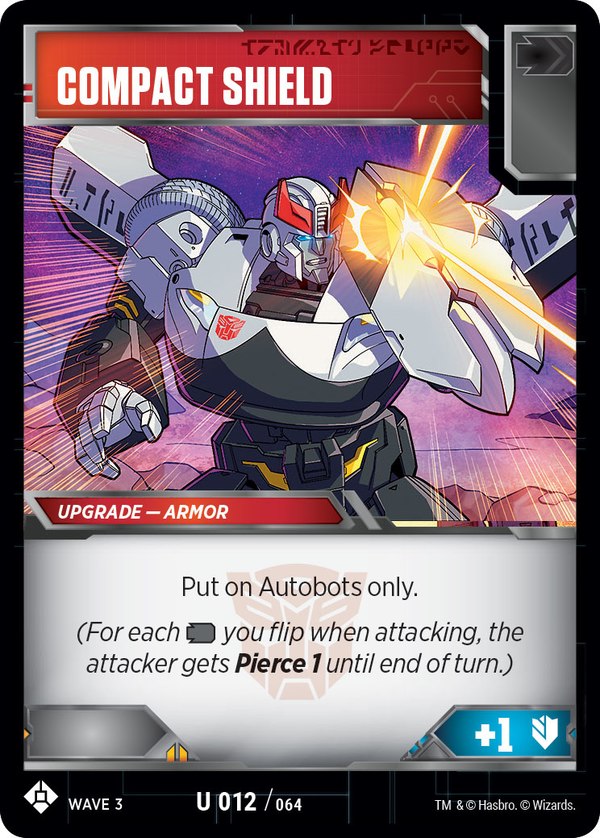 Additionally, we have a preview of Decepticons Battlechargers duo Runabout and Runamuck cards. UPDATE: Captain Starscream and Private Sideswipe just added from the Transformers Official Facebook page.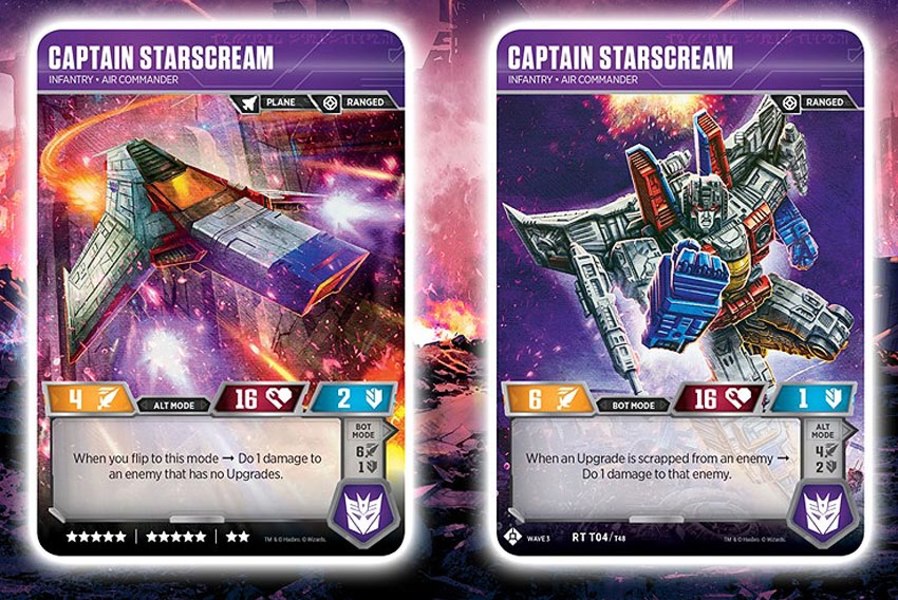 Check out the gallery below to see both of them and all the other Transformers Trading Card Game War for Cybertron: Siege cards that will be out June 28, 2019 online and at your local comic shops.