The first trailer for
Transformers: The Last Knight
has just debuted, and we know fans are going to want to study everything that we got to see for the first time in this roughly two minute video. And we're here to help with that! On this post, you can find a full resolution screencap gallery of over 500 images taken from the trailer! We're also running down the highlights with images from our gallery to help you get started in digging a little deeper in to the trailer. Keep reading to get a look at everything there is to see!
The opening seconds of the trailer give quick looks at two large groups. One can be seen to be mounted on horseback for at least part of their number, the other is just barely visible on foot amid a forest. We also see a full body shot of the three headed dragon that appeared on the Times Square billboard, as it flies around a cliffside, with what may be a knight riding along near the edge.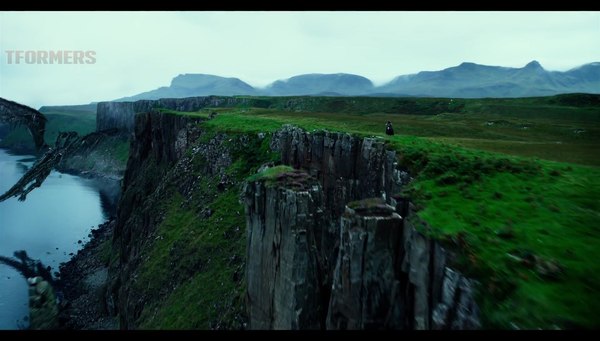 Quick cuts show an obviously middle ages style battle with archers with fire tipped arrows, and then going to a World War II era location full of explosions. All of this is so far lining up to the elements we've gleaned from things like casting sheets, and various news items that have arisen during production.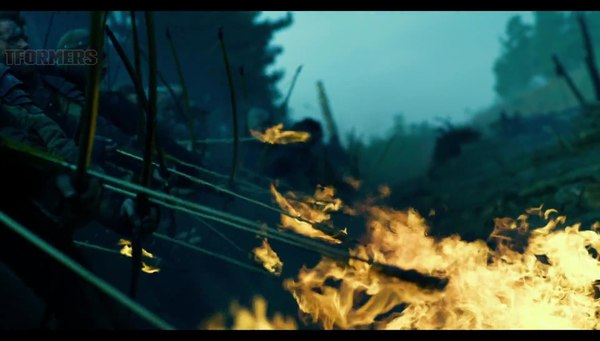 In the modern day we see what looks like a new robot in a moment with Isabella Moner's character. It's difficult to tell much about it, but some of the shapes, and the colors make it look like it could turn in to construction equipment of some kind?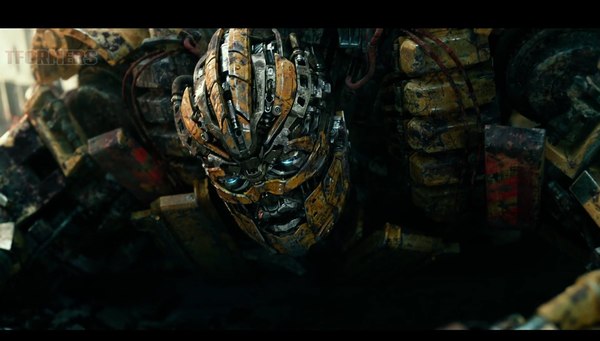 A very metal landscape is shown with an inward aperture. It looks like dim space, but then it becomes evident the vehicles seen floating around nearly are propeller driven - submarines. There's some large metal structure sunk underwater.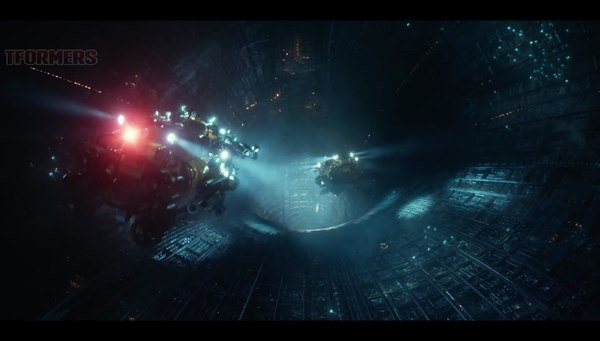 Why is Optimus Prime floating here in space like this? It seems after blasting off from Earth at the end of
Age of Extinction
, he may have powered down for a long, ballistic trip. He's spinning through space with a coating of dust passing near the orbit of Jupiter, or maybe just a Jupiter-like gas giant somewhere out in space.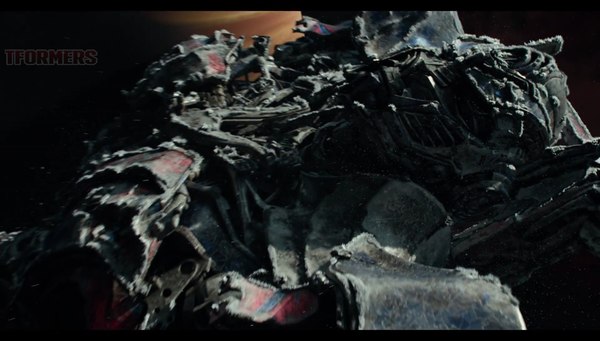 After quick shots of Anthony Hopkins' character, and then Cade being surrounded by the delta insignia vehicles, we go back to space where an extremely large
thing
is bearing down on the moon. And we see things that look like further appendages from it descending from the sky on Earth, followed by a running shot where the moon and the giant object can be seen in the sky.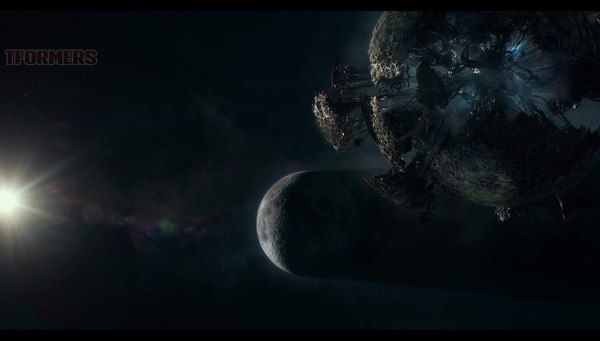 Bumblebee ambushes some kind of legged mecha in a ruined area, so it may be that humans have come up with fighting machines that are a little more conventional than the magic clouds of Transformium from last time.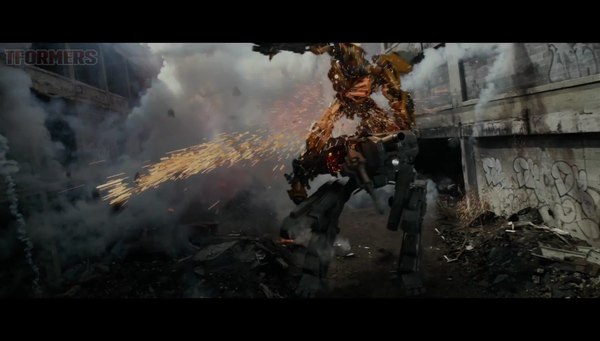 A red eyed robot walks through a dark, hazy landscape, cutting to explosions in an area with metallic hexagons embedded in the ground. A quick pass with Cade and Lennox then goes to Hot Rod racing around police vehicles, and the robot from a moment ago - the new knightly form of Megatron - swinging a sword down near a human on the ground.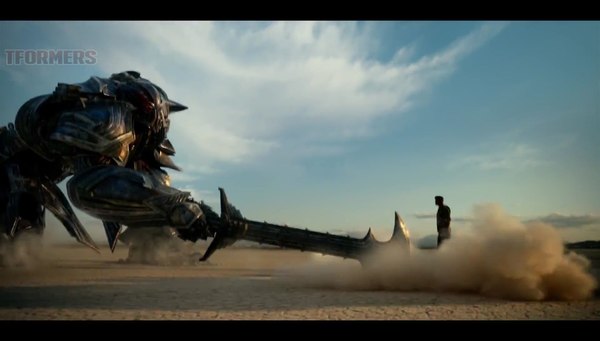 A brief montage of explosions, and then a reveal of Optimus Prime, who looks like he's emerging from a hard landing, making his return. It cuts to Bumblebee charging at Optimus on a metallic landscape, and getting slammed to the floor. And it ends on Optimus asking forgiveness, as he tears at Bumblebee's armor and pulls back to stab him, over Cade yelling for him to stop.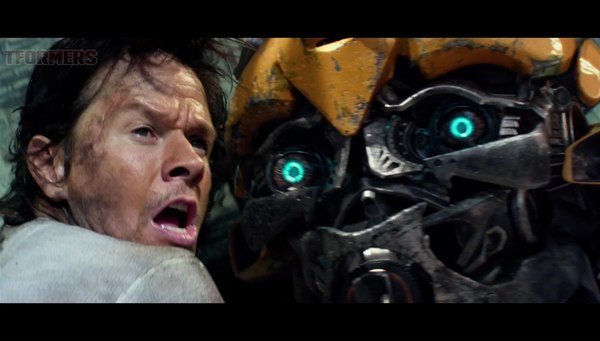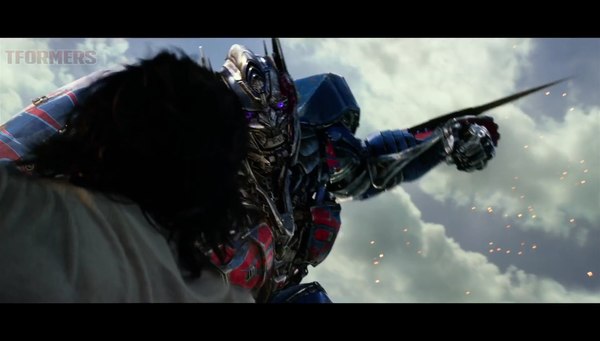 You can view the entire gallery below to examine any part of the trailer. Remember you can click on the Original Image link on any photo page to view the image at the full 1920 x 1080 resolution of the trailer.